Family holidays are the best time to hang out with family and kids. And nothing can beat the joy of basking under the sun, and soaking yourself in the beachy waves. So, for your next vacation, we have compiled a list of the top 6 beaches in India that you need to travel to with your kids and family in 2022. From building sand castles to playing around with your kids on the beach, your kids will thoroughly enjoy themselves at the top 6 beaches in India. So, get ready to soak yourself in the vibes of the sand and the waves in 2022.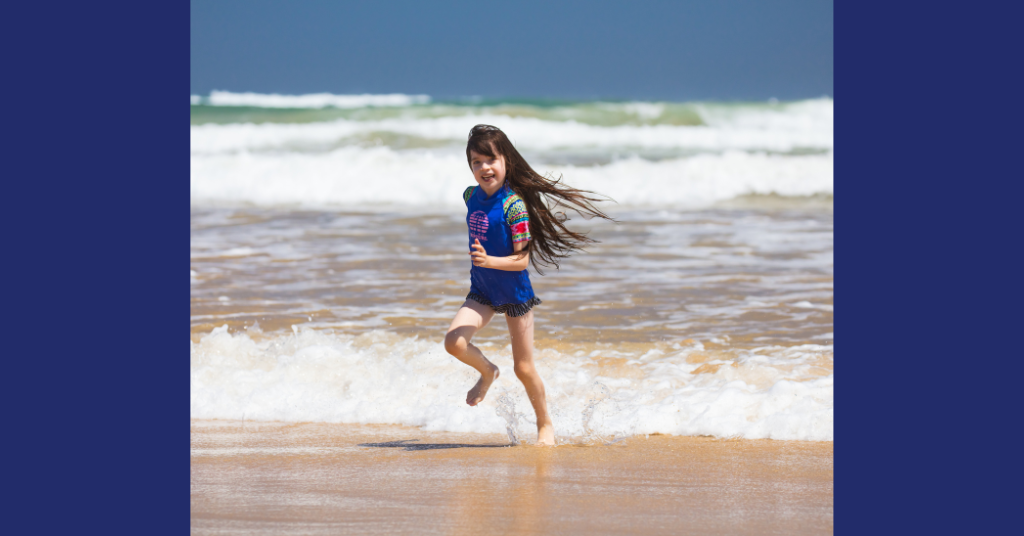 Top 6 Beaches in India to Travel in 2022
1. Varca Beach- Goa
The first beach that makes it to our list of the best beaches in India, is the Varca beach in Goa. It is considered to be one of the best and the exotic most beaches in the southern city of Goa. Varca Beach is located at a distance of 2km from Benaulim, and it is one of the cleanest white sand beaches.
From vintage-style wooden boats, to fish nets, and various other equipment used by the fishermen can be easily seen when visiting Varca Beach. From scrumptious seafood to luxury resorts and clean beaches, nothing can beat the joy of spending quality time with your kids at the Varca Beach in Goa.
Best Time to Visit– November and March.
Activities to do- Sailing, Dolphin Spotting, and Sun Basking.
2. Paradise Beach- Puducherry
Not only Goa, but even Puducherry houses the most beautiful beaches in India. And one such beach is Paradise Beach. The golden sprawling sand and the turquoise blue water will take you to a faraway magical land. Paradise beach is also known as Chunnambar, and you can reach the beach by boat.
Moreover, it is an ideal place to indulge in a plethora of fun activities with your kids and family that is from boating to sailing, and a lot more. Paradise Beach is also known for its serene atmosphere and calm waters. So, get ready to splash into the depth of happiness at Paradise Beach in Puducherry.
Best Time to Visit- November to March.
Activities to do- Sea Bathing, Volleyball, and Beach ball.
3. Kovalam- Kerala
The backwaters of Kerala are well-known for their stunning beaches, lush greenery, and gorgeous beaches. Moreover, Kovalam in Kerala houses the 2 most popular beaches of the city and amongst these are the Lighthouse beach and Hawah Beach.
The beaches will not at all disappoint you, and the best part is that even the hotels and the various staycation options are quite affordable.
a) Lighthouse Beach
Lighthouse beach offers the perfect amalgamation of activities and fun for kids and families. The beach is a happening spot amongst the families and you can explore a shack of different restaurants that serves the delicious seafood in town. We would advise you to try out the scrumptious pastries, aromatic coffee, cheesy quiche, creamy thick shakes, and pizzas all under one roof.
b) Hawah Beach
It's time to give a new life to your Instagram feed by visiting this surreal yet exotic Hawah Beach in Kovalam in Kerala. Known best for its sunrise and sunset views, a trip to Hawah Beach is like a painting on a canvas. It is also known as Eve's Beach and will leave you completely mesmerized.
Best Time to Visit- October to February.
Activities to do- Paragliding, surfing, and sunbathing.
4. Alappuzha Beach- Kerala
Known as the "Venice of the East", Alappuzha beach is also a well-known beach that holds a firm reputation in Kerala. A small yet one of the cutest beaches in India, that is no less than heaven. To add to this, the beach resorts at Alappuzha beach will make way for the perfect staycation options for your kids and families. It is rightly said that some of the best beaches in Kerala are hidden gems and a trip to such surreal beaches will bring a lot of peace and calmness to your life.
Best Time to Visit- April to June, and October to March.
Activities to do- Kayaking, and canoeing.
5. Palolem Beach- Goa
When talking about the best beaches in India, we must not forget the fact that Goa is the beach heaven. It houses the most beautiful and popular beaches in the country. However, there are an endless number of beaches that are still underrated and nothing can beat the joy of exploring those hidden beaches with your kids, and families.
Therefore, the Palolem Beach in Goa is one of the finest beaches for families in South Goa. Its tranquil atmosphere, serene and clean water, coconut palm trees, and crescent-shaped sand are what personify the overall beauty of this beach. As the sun sets down, take your kids out on an evening stroll to the beach and let them walk by the beach waves. Trust us, nothing can be more joyful and heartwarming than walking with your kids and building memories.
Best Time to Visit- November to February.
Activities to do- Scuba diving, sunbathing, and dolphin spotting.
6. Radhanagar Beach- Andaman and Nicobar Islands
Lastly, the beach that we would like to mention is the Radhanagar Beach it's ranked as Asia's best, and the world's 7th best beach by Time Magazine. And with that, it would not be wrong to say that this sparkling yet gorgeous white sand beach is the perfect place to hang out with your kids and families. The sparkling turquoise blue water, coastal vegetation, serenity, and a plethora of water sports will make your trip to Havelock Island fun and memorable.
Best Time to Visit- November to February.
Activities to do- Scuba diving, snorkeling, swimming, and fishing.
Final Words
Well, these are the top 6 beaches in India that you should visit with your kids and families in 2022. The best part about these beaches is that they are family-friendly, and your kids will just the overall experience and the vibes these beaches have in store for all of you. A trip to these beaches will also help you to relax and unwind from all the stress and tension. Moreover, it is a healthy habit to bring your kids close to mother nature.
From best weekend getaways to the best amusement parks for kids, you can look up to PiggyRide, for more travel-related information and recommendations. Travel is one of the most relaxing therapeutic activities and also a healthy way to bond with your kids. So, keep yourself up-to-date with all the travel-related content by following our blog section.
Furthermore, you can also check out our workshop section, and enroll your kids in the upcoming workshops for free! These workshops will make your kids more creative and also enhance their imagination skills. Apart from workshops, summer camps are something that will make your kids an overall champion. Whether your child wants to learn guitar or painting, do check out our online summer camps for your little ones.
Get ready to bask in the sun, and soak yourself in the cool breeze of the waves!