We know and understand that with schools reopening and students heading back to school after 2 massive years has been a transformation. While for some kids this change was easily adapted and for others it was a struggle because of their comfort with online classes. And as you know that this year the summer heat is breaking all the records so stop and take a break from all the things happening around and start planning for refreshing weekend getaways from Delhi that you can undertake in the summers of 2022.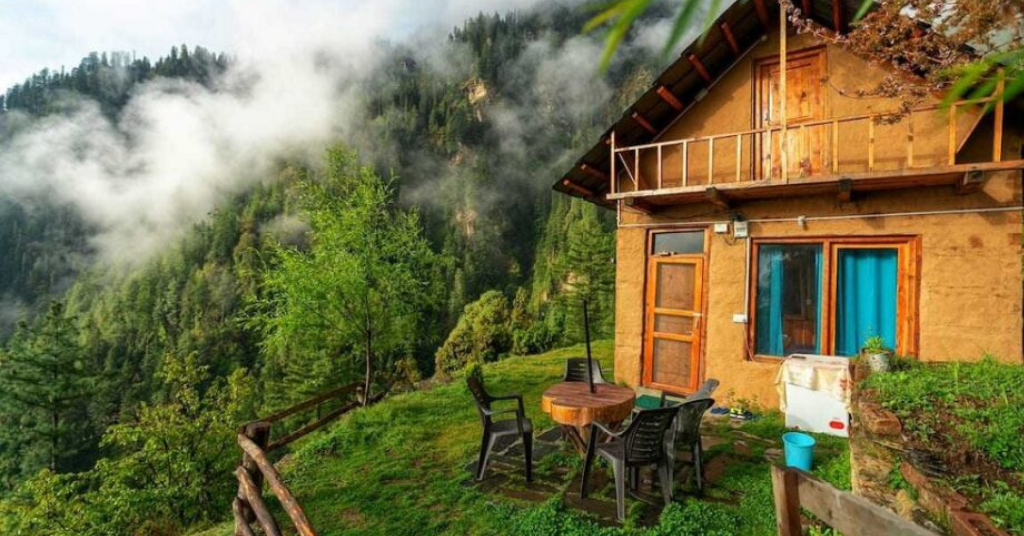 It's time for you and your family to breathe in the sweet aroma of the soft mountain breeze and chill. From Jim Corbett National Park to Manali, and Shimla, there are an endless number of weekend getaways that you can plan from Delhi.
We have curated a travel-friendly guide wherein you can find the places that you can travel to especially when you are planning for a weekend getaway.
Top 6 Weekend Getaways from Delhi
1. Rishikesh
The first place that makes it to our list of the top 6 weekend getaways from Delhi for kids in Rishikesh. Located in the Tehri region of Uttarakhand, the city is located on the banks of the holy river Ganges. The city of Rishikesh is not only an important religious spot but it is also one of the most adventurous places in India where you can satisfy your hunger for adventure.
Right from river rafting to cliff-jumping, and kayaking, Rishikesh is a popular off-beat and an adventurous destination. You can also experience the raw wilderness of the city by making a visit to the 2 of the most prominent waterfalls that are Patna Fall, and Neer Garhi Fall. Speaking from the architectural perspective, the two twin jhulas that are the Ram and the Lakshman Jhulas are a popular attraction here. Therefore, Rishikesh is a perfect amalgamation of adventure coupled with the essence of spirituality.
Distance from Delhi- 237 km.
Best Months to Visit- March to May, and October to February.
2. Shimla
Another evergreen hill station that you can visit with your family from Delhi as a relaxing weekend getaway is Shimla. Well, Shimla is a great weekend getaway option from Delhi and Chandigarh. The mountain city is well-known for its natural beauty and wonders that will leave you speechless. Shimla is well-personified with dense and thick forests, and alpine and deodar trees.
The hill station offers gorgeous views of the mountains and is well known for its relaxing and calming atmosphere. The city also houses some very popular Hindu temples such as Tara Devi Temple, Mansa Devi Temple, Jakhoo Temple, etc. Other than popular Hindu temples, the city also houses the most popular and the oldest church which is the Christ Church. Apart from religious and historical places, you can also explore some quirky and cute cafes with your kids. Shimla will not fail to surprise you.
Distance from Delhi- 343 km.
Best Months to Visit– January to June, and July to October.
3. Auli
Another underrated yet stunning weekend getaway that you can undertake with your family from Delhi is Auli. The literal meaning of the term Auli is meadows. The hill station is well known for its untouched raw natural beauty and the place where nature comes alive with all its glory and pride. You can experience the gorgeous views of the snow-capped Himalayan ranges that appear to be a dream draped in the arms of nature.
One of the best attractions that you cannot miss on your trip to Auli is the artificial lake which is also the world's highest manmade lake in the world. Similarly, even Chattrakund and Chenab lakes are worth your visit. Auli is also known as the Skiing Capital of India. So, you along with your kids and family can participate in some fun and adventurous activities like skiing and carve beautiful memories.
Distance from Delhi- 388 km.
Best Months to Visit- November to March.
4. Manali
The craze for Manali can never end amongst the people. Cuddled between the Himalayas, it offers spectacular views of the surroundings. Visiting Manali is just like your favorite fairytale come to life with all the magic the city has to offer. From lip-smacking Himachali food to thrilling adventurous sports, and surreal views of nature, Manali is a complete package. The enhancing Jogini, and Rahala waterfalls, will leave a spell of cool and happy vibes all around.
For history lovers, people can also visit Naggar, and Kuthar, these old forts will take you down the historical lane and enrich your brain with the history of Manali. From paragliding to mountain biking, and yak riding, Manali should be at the top of your list when it comes to the top 6 weekend getaways from Delhi. The city of Manali has turned out to be a happening tourist spot, especially amongst the kids. The trip to Manali is like a platter filled with different vibes and activities.
Distance from Delhi- 538 km.
Best Months to Visit- March to June, and October to February.
5. Jim Corbett National Park
Another weekend getaway option that you can consider from Delhi is the Jim Corbett National Park which is located in the district of Nainital. It is a perfect place for all wildlife enthusiasts and nature lovers. You will get to witness the wilderness of the flora and fauna that the national park has in store for you.
Another factor that makes Jim Corbett National Park a popular attraction is the presence of the Royal Bengal Tiger and the captivating landscape for nature lovers. Jim Corbett is also a good option when it comes to bird watching. Apart from the forest wilderness, you can also enjoy a refreshing and retreating experience at some of the best and the most luxurious resorts in Jim Corbett.
We can assure you that your kids will have a blast at the tiger paradise. So, turn on your wild side by visiting the popular Jim Corbett National Park this year.
Distance from Delhi- 300 km.
Best Months to Visit- April to June.
6. Lansdowne
Another underrated and off-beat location that makes it to our list is Lansdowne. A stunning yet peaceful hill station that will offer you enchanting views of the hills.
From loft hills to bird watching, and trekking, Lansdowne is a complete package filled with surprises. The breathtaking views of the Himalayas are worth capturing.
Located in Uttarakhand, Lansdowne is a perfect location for immersing yourself in spirituality coupled with the wilderness of mother nature. Today, the hill station also happens to be the headquarters of the Garhwal Rifles of the Indian Army.
Distance from Delhi- 260 km.
Best Months to Visit- March to November.
Takeaway
These are the top 6 weekend getaways from Delhi that you can plan with your family and kids. With these 6 spots, you can let yourself loose in the magical and chilling mountain air. The sweet aroma of the greenery around will be like the cherry on the cake. With PiggyRide you can look for anything and everything because we are continuously trying to provide the best travel experience to our parents and kids.
Moreover, you can also check out the best ice cream parlors, city attractions, playschools, offline academies, etc by checking out our blog section. A well-researched section where you can check out articles on parenting, online courses, traveling, kids' activities, etc.
All the content that our platform offers is specially curated for you and your kids to consume. So, make way for meaningful and constructive holidays, by getting in touch with PiggyRide now.
Happy Holidays!