Get ready to welcome the New Year with some of the best travel hacks and let your journey towards adventure begin.
Well, it is time for you to be excited again! Especially, if you love to travel, then you must be thrilled to get on that plane and travel again with your family. Whether it's a family road trip or your munchkin's first flight, one part of what makes traveling with kids stressful is asking them to sit still for a long duration. Without a doubt, kids are a ball of energy and therefore, it makes sense to adhere to some simple yet easy travel hacks that will make your trip memorable and journey smooth.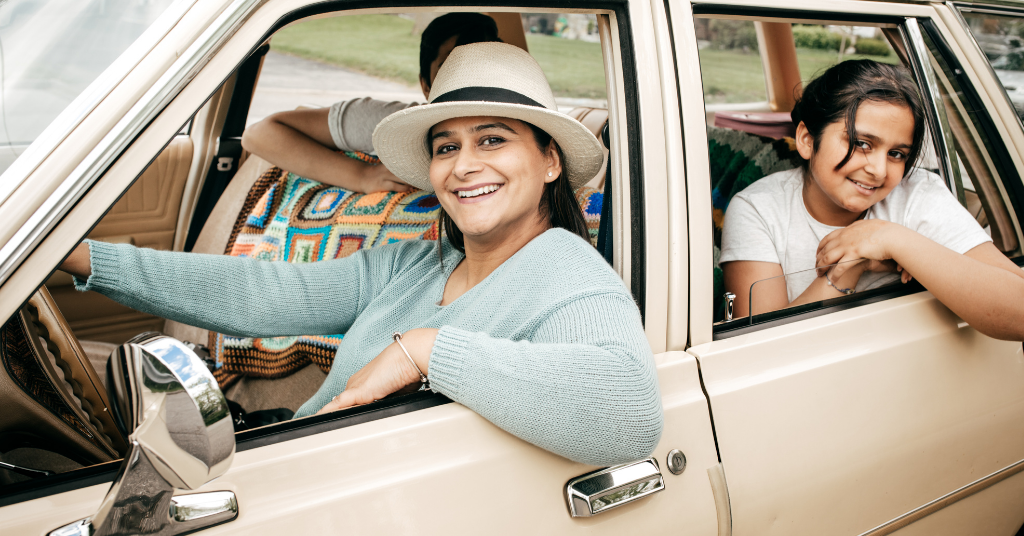 If you are driving the car, make sure that you take regular intervals of the break because continuous driving can make your kids nauseous. However, if you are taking them on a plane, don't forget to carry a stroller so that you can give them around before boarding the plane. These are just a few of the travel hacks that will make your travel easy.
Read more to find out about some of the simple travel hacks for smart moms of 2022.
Travel Hacks for Smart Moms
1. Invest in Good Antibacterial Wipes
Antibacterial wipes are considered one of the important travel hacks for flying. Ever since the outbreak of the Covid-19 virus, sanitizer has become a prerequisite for every travel bag. And this becomes evident since you are traveling and you tend to touch a lot of things be it the tray tables, window shades, and even the armrests can be some of the most touched physical points that can serve as a breeding ground for germs and viruses. Therefore, you should carry a pack of antibacterial wipes so that you can easily clean the surfaces of the items around you before taking your seat. This step will assure you a little peace of mind. You can purchase antibacterial wipes by Savlon or Dettol.
2. Pack Healthy and Homemade Snacks
Since you will be traveling with your kids, you should make this a mandate or a golden traveling rule that always carry a separate bag full of treats and snacks. Rather than allowing your children to eat unhealthy food, give them a bite of freshly prepared food and snacks at home. Moreover, not only for kids but this is a vital travel hack for families too. Munching on junk and unhealthy snacks can cause stomach upset and there is a possibility that it may spoil your trip. Therefore, pack only healthy and homemade snacks.
3. Carry Only the 'Essentials'
It is human nature that while traveling we tend to carry our whole house in our bags, and this can create problems especially when you are traveling with your kids. Hence, it is better to travel light. And this can be made possible by using miniature versions of various amenities such as travel bottles of shampoos, soaps, bottle cleaners, and other important items rather than using the large ones. If you want you can check out Miniso stores and pick up your travel essentials from there. This particular travel hack will save both space and weight in your bag. Always remember that smart packing is a key to smart traveling.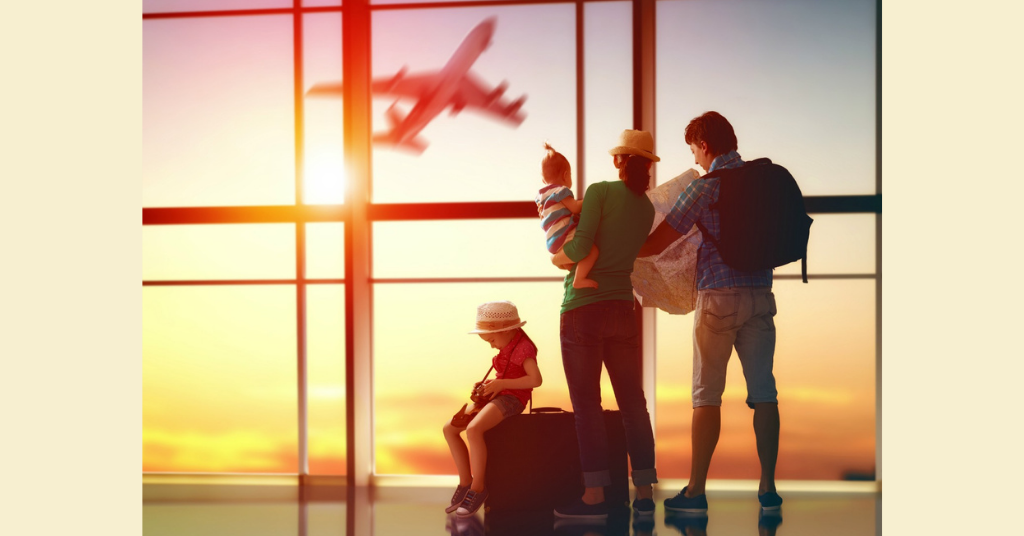 4. Systematically Use Your Smartphone
With smartphones in your hand, you can easily prepare your travel list on your phones directly. Make a comprehensive list of all the important things you need to pack, starting from toiletries, medicines with proper labeling, your kid's favorite toys, etc. Moreover, this is one of the important travel hacks for kids, because there is a possibility that either you or your kids may leave out something important. Secondly, make a separate travel list for your check-in bags and hand-carry bags. In case you are traveling by air, this becomes an important travel hack while flying. If you are traveling for a short weekend getaway this hack will come to your immediate rescue.
5. Carry a First-Aid Box
It is always better to be ready for all types of emergencies and when you are traveling with your kids it becomes even more important. Again an important family travel hack that you cannot miss. Whether you are on a road trip or traveling to another country make sure that you carry all your essential medicines in a first aid kit. Car sickness is one of the common problems that you can encounter while traveling with kids. Hence, make sure that you carry all the medicines and don't forget to carry an empty grocery bag. Make sure that you also carry some candies and chewing gums for overcoming travel sickness.
6. Carry Activity Packs
There can be a possibility that your kids might not sleep on the entire trip and they might not even be interested in looking around the views and landscapes. Therefore, make sure that you carry an activity pack containing colors, stickers, and of course their coloring book. These activity packs will enable your kids to explore their creative side during the journey. You can shop for some of the best and creative activity packs from Amazon. Your kids will simply love to color and paste stickers all around the book. This will keep them engaged and they will not even trouble you during your journey.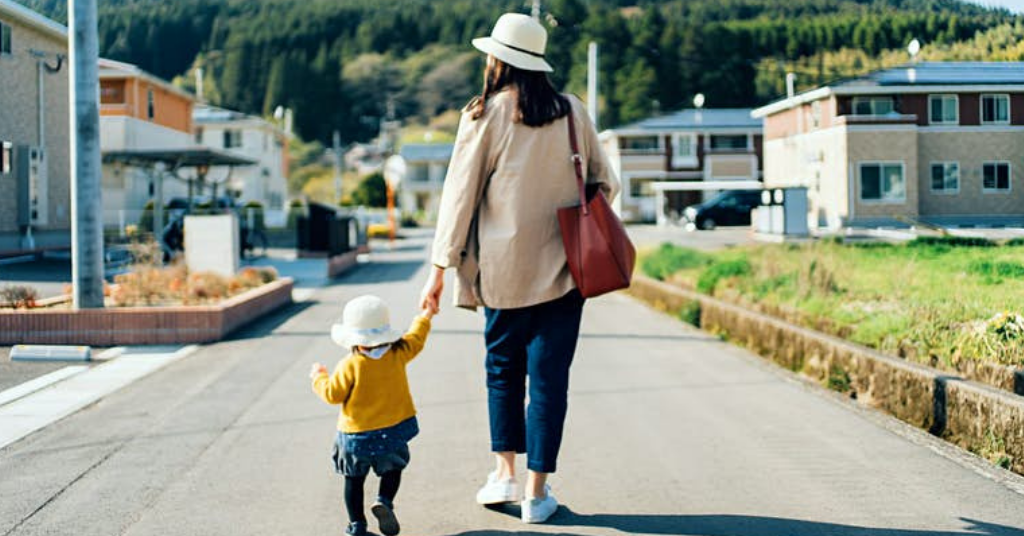 7. Prepare a Travel Itinerary
To avoid time wastage, make sure that while planning your trip you thoroughly research the place and also prepare a travel itinerary. List down all the fun activities that you would like to do and don't forget to list down the kid-friendly activities and spots. If possible take a printout of your planned travel itinerary and convert it into a mini travel book. Hand it over to your kids and let them go through each page and get an insight about the things they will be seeing around.
Takeaway
These are the top 7 travel hacks that you must follow especially when you are traveling with your children. Hacks are meant to make things simple and easy for you. And when you will be traveling with your kids these travel hacks will prepare you for every possible situation and make sure that you have a memorable experience. As parents, it is your responsibility to make sure that you follow all the necessary covid-travel guidelines and make sure that you and your kids are safe and sound.
A bonus tip that we would like to mention is don't forget to carry your sanitizer and masks. Other than traveling, if you are looking for more parent-related recommendations and advice follow PiggyRide. It is ranked as the finest ed-tech and parenting platform for kids, teachers, and parents. Here you will find answers to all your queries and questions.
Let this joy ride begin!