The Silicon Valley of India offers some amazing and exciting weekend getaway opportunities that you should take with your family in 2022. Therefore, in this article, we will talk about the weekend getaways from Bangalore that are not only refreshing but will also bring you close to nature. The IT city is well-surrounded by hills all around, and you can take a leap into the arms of nature and experience the surreal beauty of the nature around.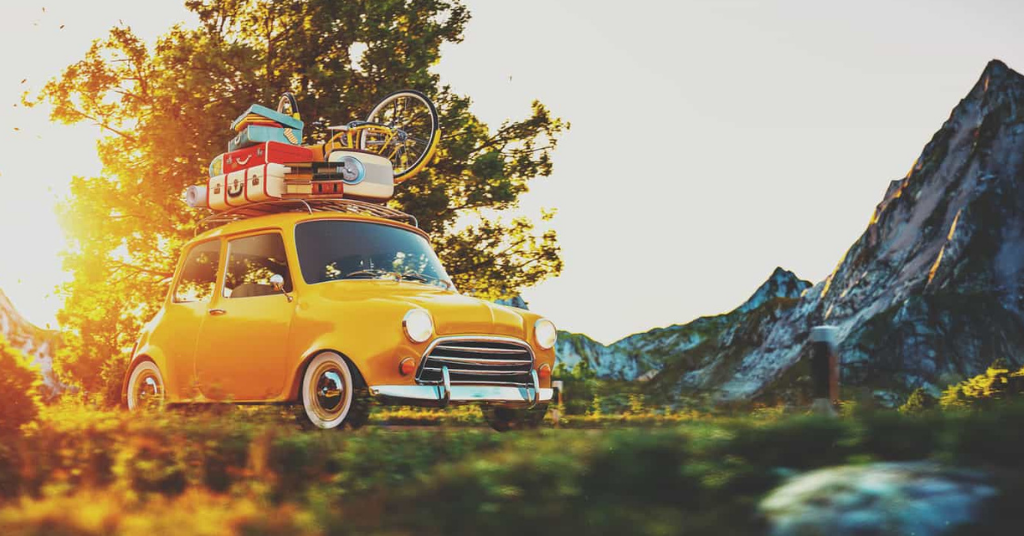 From Coorg to Kabini, to exploring ancient ruins and monuments in Mysore, the list of the best weekend getaways from Bangalore will not fail to surprise you. So, let's get ready for a rejuvenating vacay ahead with the best weekend getaway spots from Bangalore.
Top 6 Weekend Getaways From Bangalore
1. Nandi Hills
The first spot that makes it to our list is the Nandi Hills. These hills are close to Bangalore and a 1-hour drive from Bangalore will bring you to these hills. Considered an underrated holiday destination, Nandi Hills has managed to gain an identity for itself as a popular tourist spot amongst the locals as well as the people coming from different parts of the country. The drive to Nandi Hills is simply mesmerizing and the cold winds and the aura of the lush greenery will leave you speechless.
To add to this, beautifully carved arches and stunning pillars with well-painted and designed walls and ceilings are something you cannot miss. The hills are further adorned with religious shrines and monuments that offer captivating views of the surrounding areas. Little attractions like these make Nandi Hills a hidden paradise in the hustling and bustling city of Bangalore. These hills are best-known for their sunrise views.
Distance from Bangalore- 61 km.
Best Time to Visit- June to October.
2. Chikmagalur
Another spot that makes it to the list of our top weekend getaway destinations from Bangalore is Chikmagalur. The city is popularly known as the 'Coffee Land of Karnataka'. Situated in the foothills of the Mullayangiri Range, Chikmagalur is one of the most beautiful hill stations that you can visit with your family from Bangalore.
If you are a coffee lover, then the pleasant aroma of the fresh coffee beans will take you to the coffee plantations. Well known for its huge mountain peaks, lush green forests, and peaceful environment, without a doubt, Chikmagalur is a perfect tropical paradise for you and your family.
Distance from Bangalore- 244 km.
Best Time to Visit- Throughout the year.
3. Gokarna
We know the craze between people when it comes to Goa! But to satisfy your beachy cravings make a visit to Gokarna which happens to be the best and the most beautiful beaches in South India. However, the pristine beaches and phenomenal landscapes will make you fall in love with this place. Apart from its beaches, Gokarna is also a very popular Hindu pilgrimage site in Karnataka and also a newly found paradise for kids and travel enthusiasts.
Every year, the city of Gokarna welcomes thousands of tourists from all over the world who are in search of peace and looking to find their inner selves. When visiting Gokarna, you should also visit Om Beach and Kudle Beach and soak yourself in the summer and happy beach vibes.
Distance from Bangalore- 485 km.
Best Time to Visit- Throughout the year.
4. Coorg
The gorgeous green city needs no introduction! Coorg is beautifully cuddled between the mountains in Karnataka with a misty landscape. Another heaven for all nature lovers. The coffee-producing hill station is not only popular for its beautiful and calming green hills and the streams cutting through them.
Coorg is also popular because of its welcoming and warm culture. Though Coorg is considered to be a honeymoon destination not many people know that it is also an amazing spot for families who are looking for relaxation.
Distance from Bangalore- 268 km.
Best Time to Visit- October to March.
5. Pondicherry
Another stunning hill station or a weekend getaway that you can plan with your kids and family is Pondicherry which is now officially known as Pudducherry. A former French colony offers the perfect combination of traditional Indian identity and French-style architecture.
Therefore, Pondicherry is a dreamy escape that offers the best of both worlds. The narrow streets of Pondy are popularly known as a White Town. These streets are well-personified with mustard yellow ancient and colonial architecture style buildings with walls decorated with Bougainvillea. Immerse yourself in a typical coastal-like lifestyle by feasting on French-style cuisines and bakery items.
Distance from Bangalore- 360 km.
Best Time to Visit- October to March.
6. Mysore
Another city that you can easily travel to for a weekend getaway is Mysore which is also known as the City of Palaces. If you are a history buff, then the ancient ruins of the city will definitely tickle your witty brains. Mysore is popular for its gorgeous and dazzling royal style architecture, intricate designs, silk sarees, yoga, and sandalwood.
The royal city is situated in the foothills of the Chamundi Hills, and it also happens to be the third most populated city in Karnataka. The majestic Mysore Palace is a must-visit, as it is a UNESCO World Heritage Site. So delve into the royal heritage of Mysore and let the architecture of the city narrate another interesting tale.
Distance from Bangalore- 143 km.
Best Time to Visit- Throughout the year.
Final Words
These are the top 6 weekend getaways from Bangalore that you can visit with your kids and family. From lush green tea plantations to mesmerizing and pristine beaches and majestic hills, these weekend getaways will make the way for much-needed family time. Moreover, these spots will also offer peace and mental relaxation for everyone.
When it comes to travel and the hidden gems of the city, PiggyRide will come to your rescue. From the best amusement parks for kids in Bangalore to the phenomenal kid-friendly parks, we offer the best suggestions especially when it comes to traveling in and around India.
Follow our blog section and keep yourself updated with the best city-based recommendations. Other than city-based recommendations you can also read about different and trending topics on Kathak, Yoga, Chess, etc.
Our ultimate aim is to make the online learning experience better and more efficient for kids. So, you can also check out our weekly workshop section and enroll your kids in our workshops for FREE!
Make the most use of your upcoming weekend by making a visit to these top 6-weekend getaway spots. Happy Traveling!