The city of Mumbai which is best known for its Bollywood industry and also the city that never sleeps offers some of the country's best and finest amusement parks that you cannot resist. The Amusement Parks in Mumbai offers an adventurous yet exciting experience to kids and adults. From the much-hyped Adlabs Imagica to the oldest amusement park in the country Essel World, the city of dreams will not disappoint you at any cost. The experience that you will gain at these amusement parks is simply amazing and cannot be described in simple words. Also, a trip to these amusement parks in Mumbai will help you in creating memories of a lifetime that you can cherish forever.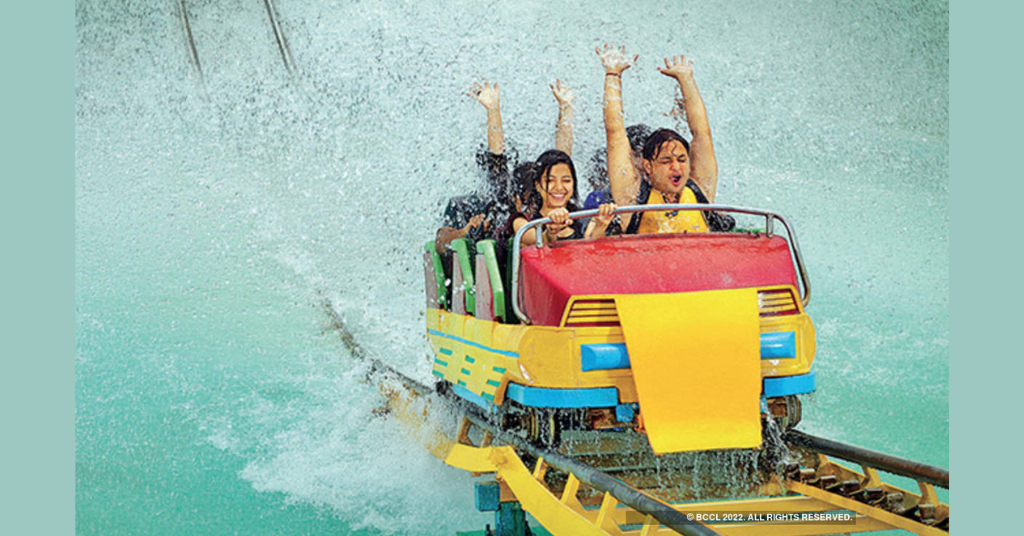 From taking a dip into the pool to playing and enjoying the fun-filled rides, there is something for everyone. Perhaps the best way to unwind at these amusement parks is by playing on slides that are full of fun and offers an exciting amalgamation of thrill with fun. Parents can also dance along with their children in the rain dance and relive their childhood days. So, let's take a look at the best and the top-rated amusement parks in Mumbai for kids.
Top 6 Amusement Parks for Kids in Mumbai
1. Adlabs Imagica
Also known as India's Disneyland, Adlabs Imagica is one of the country's biggest and most popular amusement parks. The foundation stone for the amusement park was laid down in April 2013 and it is also regarded as the top-rated recreational attraction. The best part about this amusement park is that under one roof you can get easy access to a multitude of rides that your kids will thoroughly enjoy themselves. Along with an array of entertainment options, the park also offers a range of eating joints and the experience gained here will be phenomenal.
Indeed heaven for kids of all age groups, this amusement park in Mumbai offers around 6 different entertainment zones for kids namely- Europe, Arabia, Asiana, Americana, Jambo Africa, and India. Just like the names of these zones, they offer fun-filled and crazy rides which will be enjoyed by everyone. Froom Rajasaurus River adventure to Mr. India- the ride, Scream Machine, and various other enthralling rides are named after the superheroes of Hollywood movies. This is truly an International amusement park that offers fun and craziness in a single palette. And don't miss out on the live performances of B-boying, hip-hop, BMX bike stunting, and magic shows.
Timings- 11:00 am to 8:00 pm.
Entry Fee- INR 1,200 for kids and INR 1,500 for adults.
2. Essel World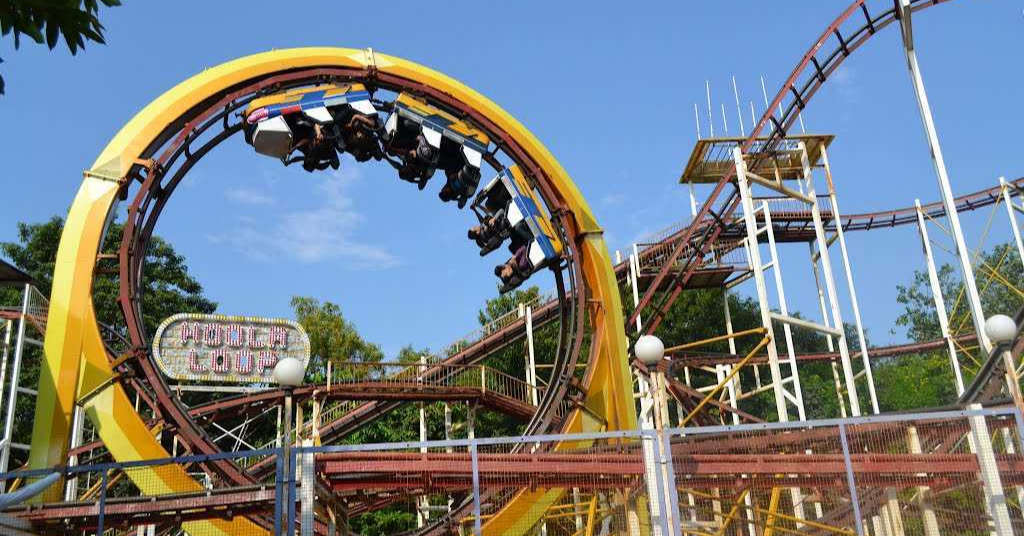 Just like Imagica, even Essel World is a popular attraction in Mumbai when it comes to the top-rated amusement parks for kids in Mumbai. The park is designed and built keeping in mind the international design standards. And you'd be surprised to know that Essel World was built in 1986 and since then it has become popular amongst the people of the country. The amusement park is spread across an area of 64 acres and this park manages to draw around 1 million visitors annually.
Make sure that when visiting Mumbai, this magical amusement park should be there at the top of your bucket list. Known for a reputation for excellent infrastructure and rides, Essel World is your one-stop destination for reliving your childhood days. You can try out popular rides such as Shot-N-Drop, Top Spin, Enterprise, Hoola-Loop, Slippery Sultan, and Thunder. On the other hand, kids can get all crazy and enjoy themselves at the Kid's Zone which is filled with innovative rides. Apart from thrilling rides, you can also enjoy at Ice-Skating Rink, Bowling Alley, and Cricket Zone.
Timings- 10:00 am to 7:00 pm.
Entry Fee- INR 500 for kids and INR 800 for adults.
3. Yazoo Park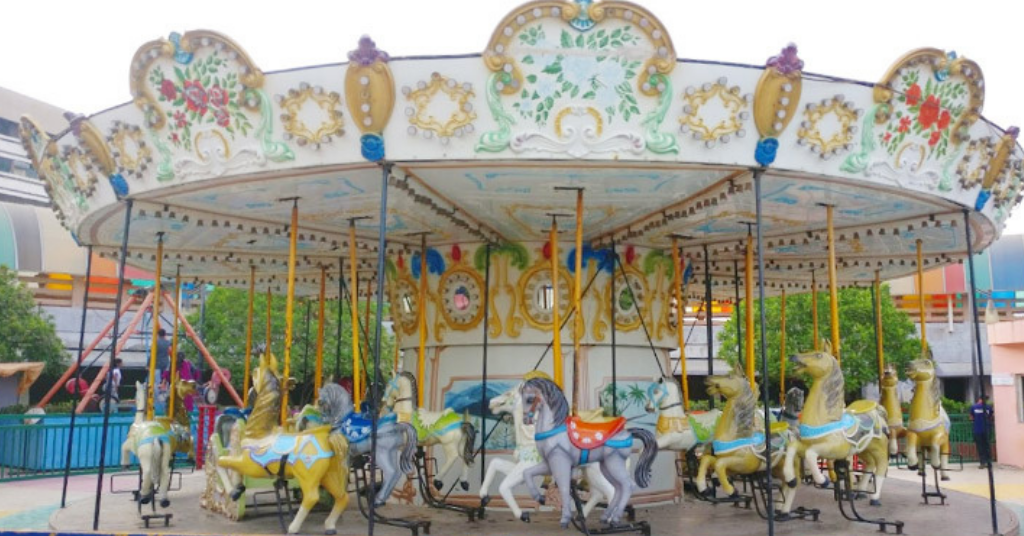 Yazoo Park is another popular choice amongst the kids as well as adults, and the amusement park is located in the Virar West and is well-known. The amusement park offers an excellent combination of fun rides, rock shows, games, dining, and even spa facilities. Your kids will thoroughly enjoy themselves in the racing section. It's time for both the parents and kids to go crazy on rides such as a vertical chair, free fall, Yazoo express, Ferris wheel, and other rides that are equally fun and thrilling.
To add to this, one of the most notable attractions at Yazoo Park is its Musical Amphitheatre. It is spread across an area of 3,111 sq. ft. and can adjust as many as 2,000 visitors. From DJ shows to musical concerts, the musical amphitheater will be a surreal experience for everyone. Apart from rides, you can also come to the Yazoo Park for family picnics and social gatherings. If you are craving an exciting weekend getaway, Yazoo Park will not disappoint you.
Timings- 11:00 am to 9:00 pm.
Entry Fee- INR 500 for 1 hour.
4. Snow World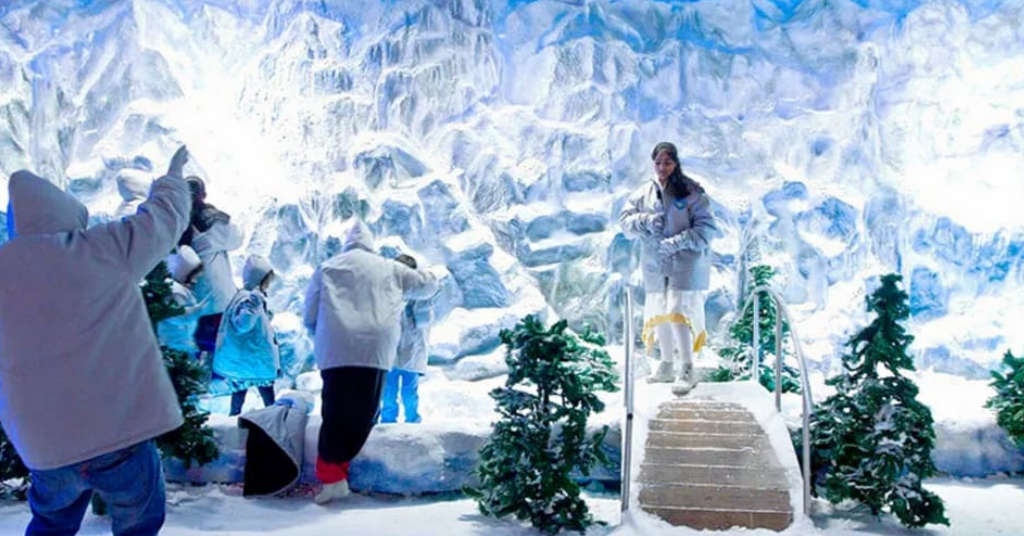 Are you also looking for relief from the scorching summer heat? Well, it's time to wave goodbye to all the heat and sweat by making a visit to the fanciest yet amazing amusement park in Mumbai which is the Snow World. Located in Kurla, the temperature inside the snow park is as low as 10 degrees and will be an amazing experience for everyone and especially for those people who are craving cold weather and snow.
Take part in a wide range of different sports and adventure activities such as snow sledding, ice-skating, snow-falling, skiing, and snow war, and the list is endless. When compared to your other conventional amusement parks in Mumbai, Snow World will offer you a completely new and different experience. Apart from indulging in the snow fun, you can also feast on lip-smacking and delicious beverages including hot coffee.
Timings- 11:00 am to 10:00 pm.
Entry Fee- INR 400.
5. The Water Kingdom
The Water Kingdom is one of the most popular attractions when it comes to the best amusement parks for kids in Mumbai. Every year and especially during the summer months, thousands of people from all over the country visit the water park. The park is well-backed with thrilling rides. A popular attraction that you cannot miss out on is the Lazy River.
It is the ideal place to laze around in the pool and chill. Other attractions that you can try are- what a coaster, bratzone, goofers lagoon, Amazonia, and the Atlantic. Apart from these rides, you can also try out the most underrated activities offered by the park such as the Fish Pedicure. You can give your hunger a break by checking out the cafes and the restaurants around the park. To make it a memorable experience, you can also buy swimming costumes that are available in different designs and sizes.
Timings- 10:30 am to 6:30 pm.
Entry Fee- INR 699 for kids and INR 999 for adults.
6. Tikuji-Ni-Wadi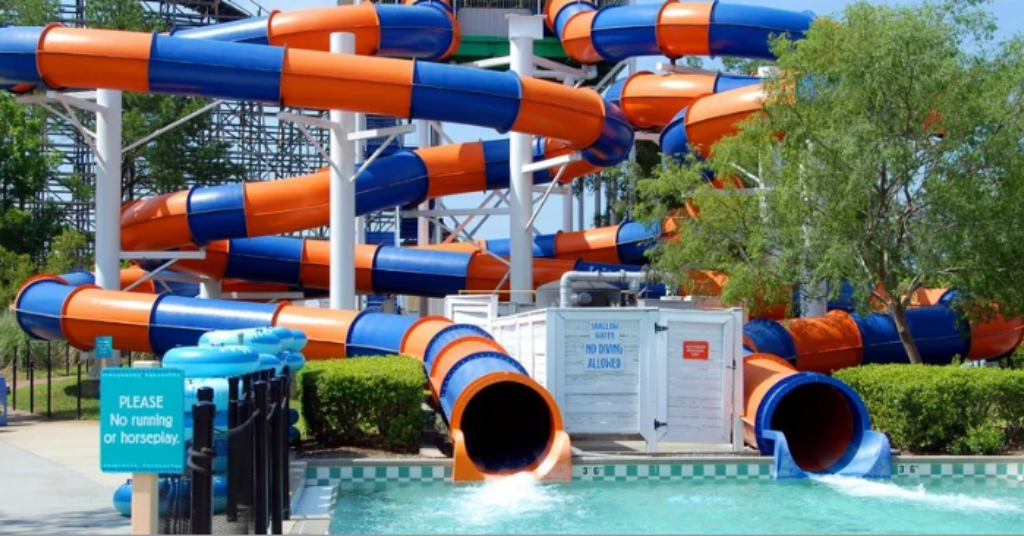 We are pretty sure that most of us can resonate Tikuji-Ni-Wadi with the most popular comedy show which is Tarak Mehta Ka Oltah Chashmah. And this amusement park does not even need any intro in person. It is a delightful getaway and is based in the district of Thane in Mumbai. It is a resort cum amusement park, where you can enjoy different activities such as the wave pool, water ride, giant wheels, go-karting, etc.
To enjoy the true essence of the amusement park, if possible try to visit Tikuji-Ni-Wadi during Shivratri, as you will get to witness a huge idol of Lord Shiva carved out of ice. A great place for entertainment and relaxation, you can also check out other attractions such as the Dinosaur world, where your kids will get to witness the amazing animation. And you can eat a wholesome meal with your kids and family at the Blue Water Cafe.
Timings- 9:00 am to 6:30 pm.
Entry Fee- INR 750.
Final Words
These are the top 6 amusement parks in Mumbai that should be at the top of your bucket list. From thrilling rides to jiggling slides, these amusement parks will take you on a trip back to fun-filled days. With PiggyRide, you can also check out our blog section and keep yourself updated with all the information about parenting, and kids' activities. Moreover, you can trust PiggyRide as your best travel companion and check out the best amusement parks in Hyderabad, the best water parks for kids in Delhi, and the best amusement parks in Bangalore.
Apart from the blog section, every week our team comes up with creative and exciting workshops. So, check out our workshop section and you can enroll your kids for free in some of the best and most creative workshops. And if your child has a niche for learning something new then check out our online courses on chess, yoga, guitar, Kathak, Bollywood dance, storytelling, etc. Keep following us and keep yourself updated with all the latest information.