The City of Nawabs and the capital of Telangana, Hyderabad is home to a lot of historical wonders and monuments. In this article, let's talk about the heritage marvels in Hyderabad. From the gorgeous Char Minar to the magnificent Golconda Fort, you can discover some of the best heritage marvels in Hyderabad for kids. The beautiful and well-preserved monuments, forts, grandeur mosques, forts, and various other architectural marvels reflect upon the true essence of Nawabi culture and history. Among the best places to visit in Hyderabad for kids, Char Minar should be at the top of your list.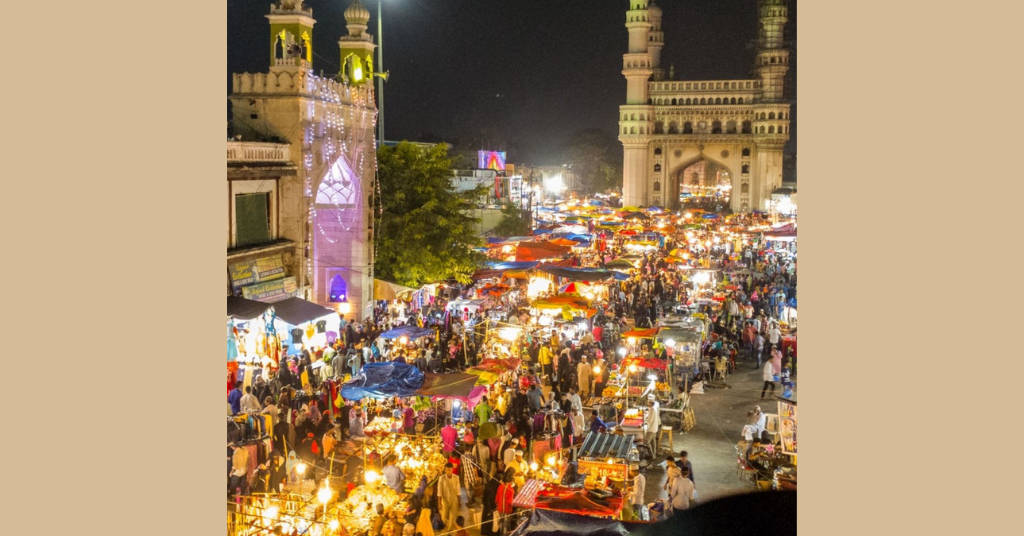 A 2-minute walk will lead you to the Mecca Mosque, which is India's largest mosque. And I would like to mention that the city also serves the country's most delicious and lip-smacking biryani. So let's take a look at the top heritage marvels in Hyderabad for children.
Top 6 Heritage Marvels In Hyderabad for Kids
1. Char Minar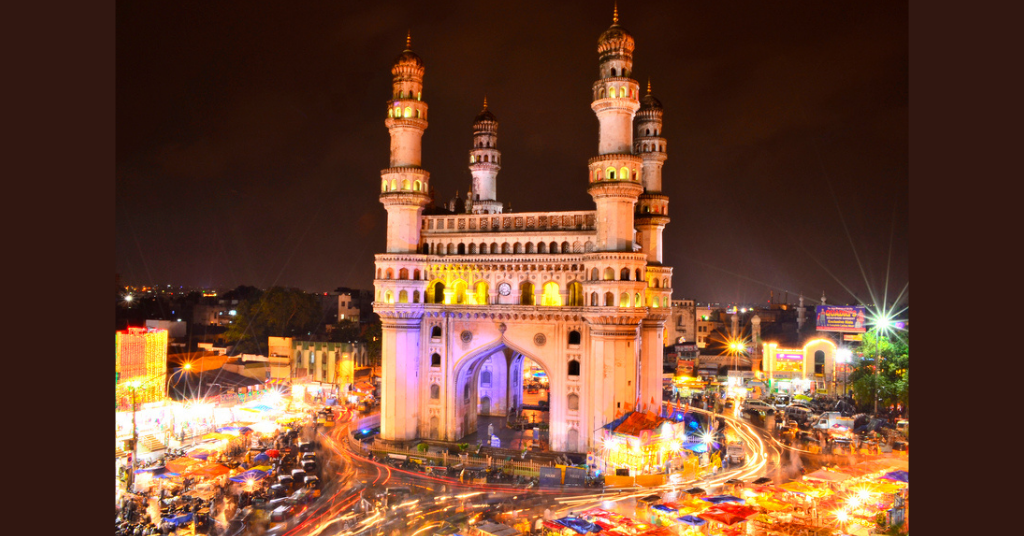 Char Minar does need any introduction in particular simply because it is a popular landmark in Hyderabad. The grand monument of Char Minar was built by the Qutub Shahi Dynasty. Moreover, there are many tales and stories associated with the origin of the monument with some people pointing to the fact that it marked the end of the deadly disease Cholera.
As per another popular story, Charminar was the spot where Qutub Shahi got the first glimpse of his future queen Rani Bagmati. The monument is built with granite, pulverized marble, mortar, and limestone. There is a mosque on the top floor of the Char Minar and it is said that there was an underground tunnel that was built to help kings and queens to escape during an enemy attack.
a) Location- Char Kaman, Ghansi Bazar, Hyderabad.
b) Timings- 9:30 am to 5:30 pm.
2. Golconda Fort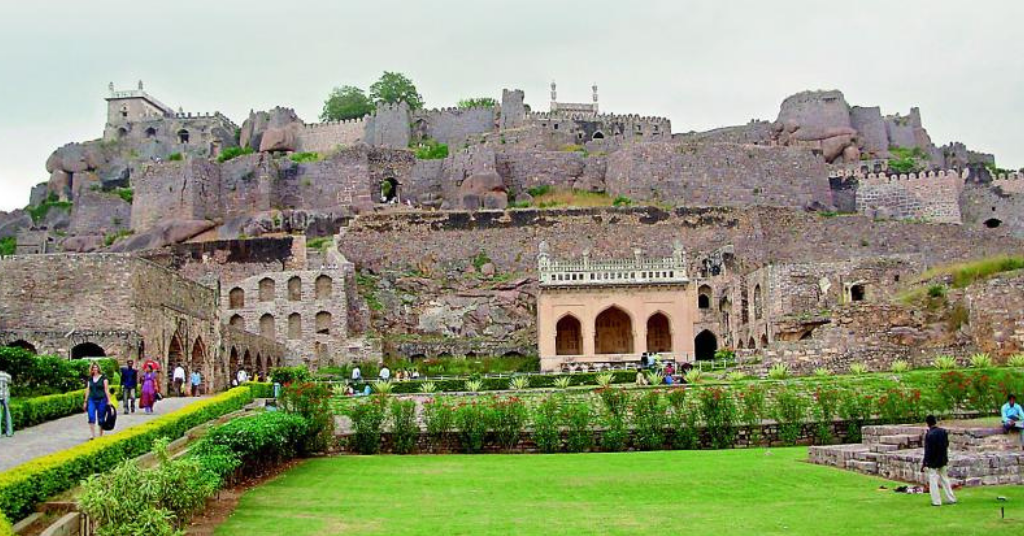 Golconda Fort was earlier known as Mankal, and it was constructed by Kakatiya Kings and completed by Rani Rudrama and her successor Prataparudra. But the structure that we see today was later renovated by Sultan Quli Qutub-ul-Mulk who belonged to the Qutub Shahi Dynasty and chose Golconda fort as the center of his governance.
There is no denying the fact that Charminar is an engineering marvel and is regarded as one of the best tourist spots in Hyderabad. The fort also has 8 gateways, several temples, mosques, stables, royal chambers, and moveable chambers. The fort was made on a granite hill and was also used as a safe place to store the world's most precious perhaps sacred diamonds the Koh-i-Noor, hop diamond, and Daria-i-Noor. So, do visit Golconda fort with your kids and let them embrace the historical treasure.
a) Location- Khair Complex, Ibrahim Bagh, Hyderabad.
b) Timings- 8:00 am to 5:30 pm.
3. Mecca Masjid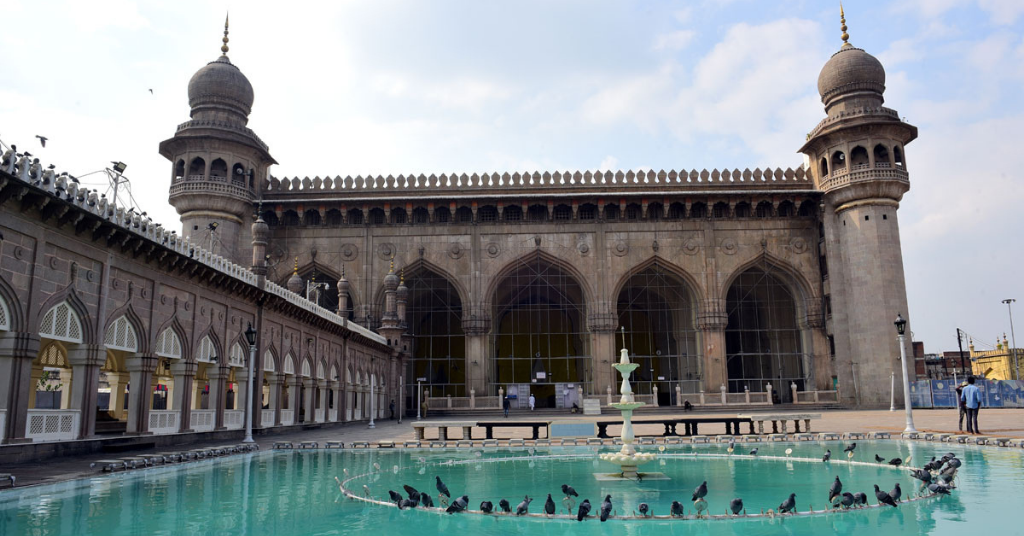 Ranked as the country's largest mosque, Mecca Masjid was built with the capacity of hosting more than 10,000 people. The foundation stone for the mosque was laid down in the 17th century and derives its name from the Grand Mosque of Mecca. The bricks that were used in the central archway are made from the soil that was sourced from Mecca.
Some people say that around800 workers worked day and night to complete the construction in 77 years. The 3 stunning facades are made from a single granite stone. Moreover, the floral motifs will completely blow away your mind and take your kids back to their history chapter. Furthermore, the courtyard of the mosque is dedicated to Asaf Jah's marble gravesite.
a) Location- Laad Bazaar Road, Khilwat, Hyderabad
b) Timings- 4:00 am to 9:30 pm
4. Chowmahalla Palace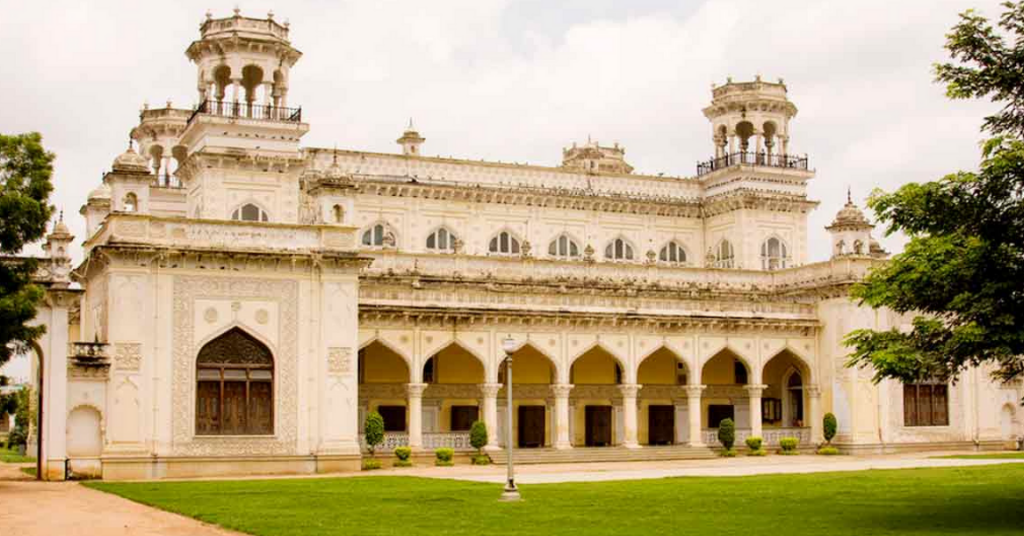 If beautiful palaces and heartwarming historical tales fascinate your kids, then Chowmahalla Palace should come at the top of your list. It was built in the 18th century and the Chowmahalla Palace was the center of governance for the Asaf Jahi Dynasty. It later served as the residence for the Nizams of Hyderabad. This palace is the center for ceremonies and functions. The overall structure of the palace will leave your kids amazed and it is indeed a royal treat for the eyes.
a) Address- Khilwat, Motigalli, Hyderabad.
b) Timings- 10:00 am to 5:00 pm.
5. Falaknuma Palace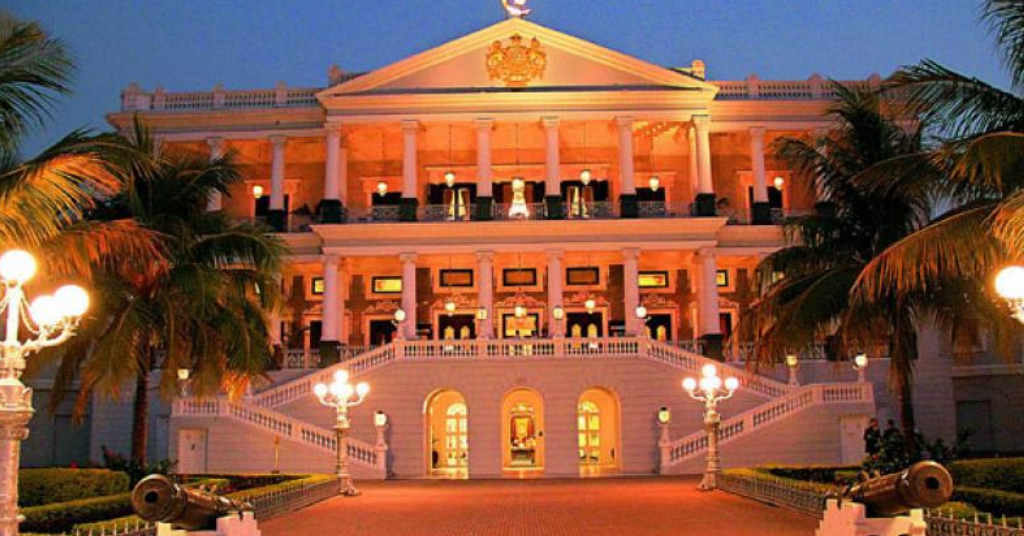 Another pretty palace that will take your kids back to their fairyland is the Falaknuma Palace. Just like the beautiful name even the meaning of the palace is very deep. Falaknuma means "Mirror of the Sky". The Falaknuma Palace was built by Nawab Sir Vikar-ul-Umra.
It took almost 9 years for the construction of the palace to get over. Apart from the gorgeous-looking palace, Falaknuma is also home to decorated ceilings, a stunning jade collection, victorian style statues, and paintings to give a luxurious touch to the palace. A visit to Falaknuma Palace is like living your little fairytale.
a) Address- Engine Bowli, Falaknuma, Hyderabad.
b) Timings- 4:00 pm to 5:30 pm.
6. Ramoji Film City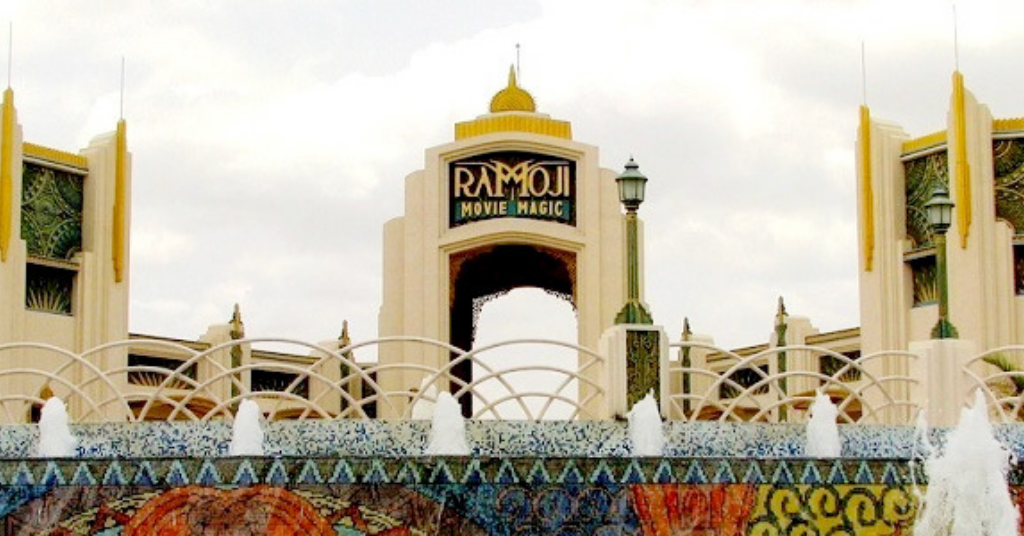 Ramoji Film City is considered one of the important heritage marvels in Hyderabad for kids. Built in 1991, tourists from around the world visit the film city. Kids will thoroughly enjoy themselves in the Ramoji Film City as they will get to witness the movie set of the blockbuster hit Bahubali. Ramoji Film City also made an appearance in the Guinness Book of World Records. Spread over an area of 2,500 acres it is located at a distance of 30 km from the city. From vintage buses to interactive entertainment your kids will have a blast of a time in Ramoji Film City.
a) Address- Anaspur Village, Hayathnagar, Hyderabad.
b) Timings- 9:00 am to 5:30 pm.
Takeaway
Hyderabad is not only a paradise for biryani lovers but it is also a heaven for kids who have a liking for history and architecture. These are the 6 heritage marvels in Hyderabad that your kids will love. You can also check out the official website of PiggyRide and look for some of the best online courses for kids offered by our platform. From cricket to football, chess, kathak, piano, guitar, yoga, doodling, etc we offer a comprehensive range of online courses for your kids. You can also check out our free workshop section and enroll your kids in workshops for enhancing their overall knowledge and creativity.
Moreover, you can also read about our top recommendations in and around Bangalore such as the 6 phenomenal kid-friendly parks, the best ice cream parlors for kids, and amusement parks that will take you back to your childhood days. These recommendations will make your travel memorable and easy. Keep following PiggyRide for more information and such amazing recommendations in and around India.