The summers have already set in and I assume that everyone must be dreading the scorching summer heat and sweat. And do you know what's the worst part? Schools have already opened up and with kids returning to school after 2 years, this summer heat tends to rise up. But don't worry because I have come up with an easy and super cool solution. All you have to do is read this blog and find out the 6 summer coolers for kids that will not only keep them cool but also well-hydrated.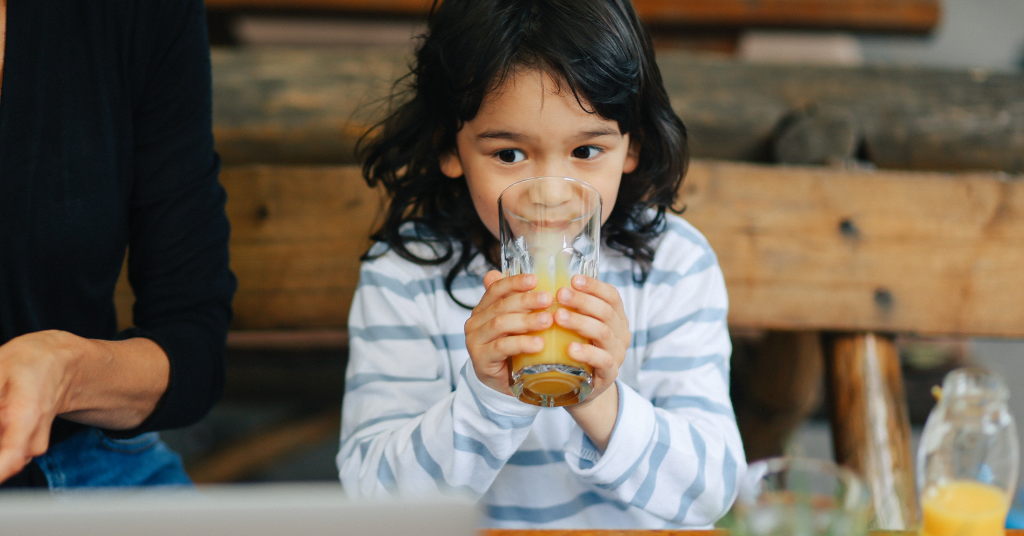 So, get ready to take a plunge into the world of delicious summer coolers for kids.
1. Fresh Lime Water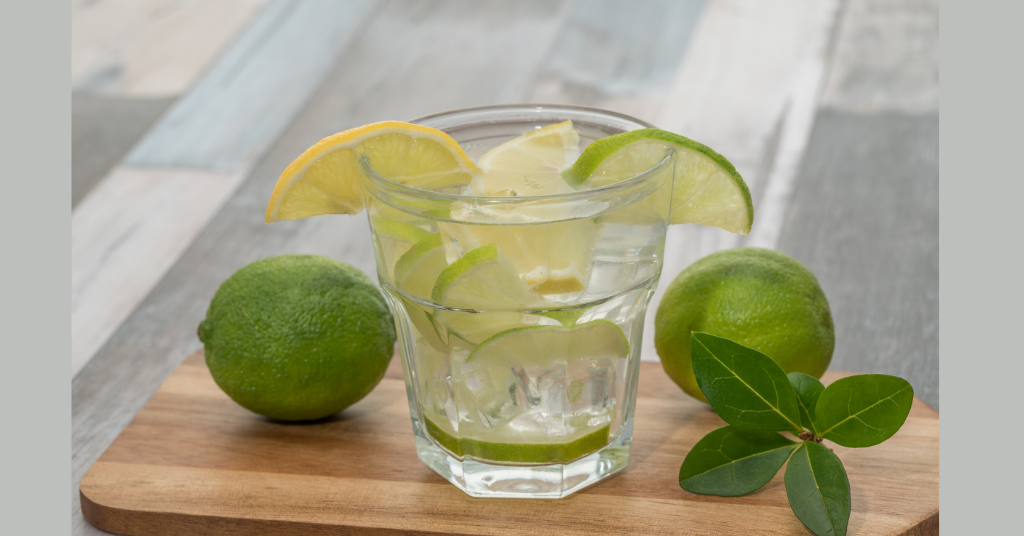 When talking about the summer coolers that you should give to your kids, fresh lime water is one of the best and the most popular drinks for summers. Moreover, lime water offers an array of benefits to kids ranging from clear and healthy skin to strengthening the immune system. Therefore, fresh lime water is the best cooler that you can give to your kids during the summer months.
a) Ingredients Needed
i) Squeezed lime juice.
ii) Water
iii) Ice
iv) Mint Leaves
v) Lime Slices
b) Method
i) Gently squeeze the lime and remove all the seeds.
ii) Mix the lime juice with ice water.
iii) Sprinkle some mint leaves and lime slices over the glass.
iv) You can take an extra step forward and also add lime cubes to the juice.
v) All you have to do is freeze lemon juice in the ice tray.
vi) Let the tray freeze properly and after 1 to 2 hours, take out the ice tray and finish off your lime juice preparation by adding lime cubes to it.
2. Agua Fresca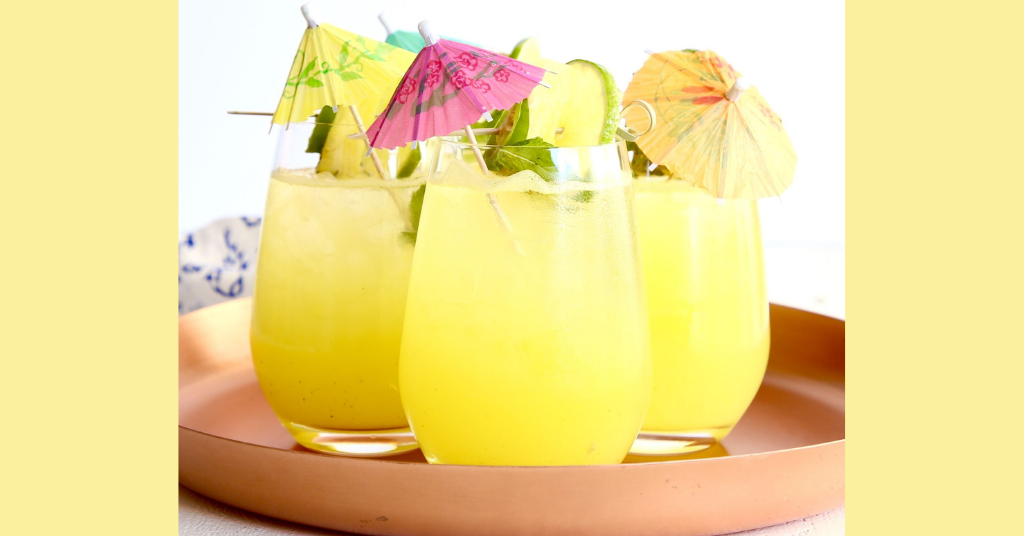 Though the name may sound super fancy, this is very easy to make summer cooler for kids. Moreover, Agua Fresca is loved by kids of all ages. The biggest benefit of giving your kids this cooler is that it will keep them well hydrated.
a) Ingredients Needed
i) Cold pineapple chunks.
ii) Strawberries.
iii) Water
iv) Blended sugar.
b) Method
i) Put all the ingredients together in a blender and blend.
ii) Make sure that all the ingredients are nicely and properly blended.
iii) Well, your Agua Fresca is ready!
iv) Serve it in tall glasses and you can also attach small umbrellas to the top of the glass to give beachy vibes to your kids.
3. Cherry Basil Soda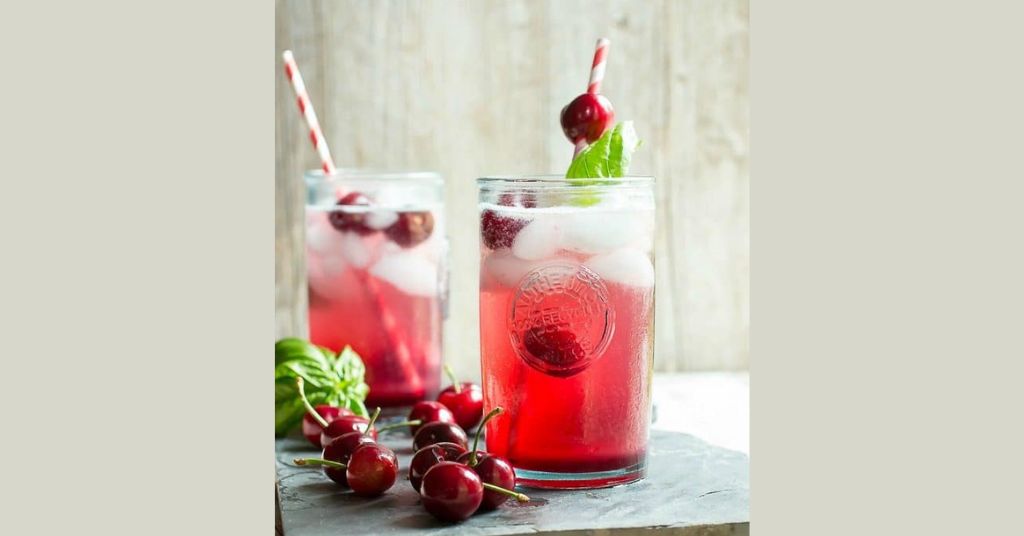 After all, summers are all about tropical fruits and beachy vibes. So, take your vibes to a whole new level with this ultra urbane and modern summer cooler for kids which is the Cherry Basil Soda. It is a very refreshing drink for summer and all the ingredients that go into its making are loved by kids.
a) Ingredients Needed
i) Cherries.
ii) Sugar.
iii) Water.
iv) Basil Leaves.
v) Soda or sparkling water.
b) Method
i) To start with this cooler, make sure that you boil the cherries properly.
ii) Simmer the cherries for the next 5 to 7 minutes and once they become soft crush them using a fork.
iii) Now squeeze the cherry juice with the help of a sieve.
iv) Refrigerate the cherry syrup for at least 1 to 2 hours.
v) Now take it out of the freezer and pour approximately 4 tablespoons of the cherry syrup into each glass.
vi) Now fill the glass with soda or sparkling water.
vii) Nicely stir the mixture and don't forget to garnish it with basil leaves and crushed cherries.
4. Pink Lemonade Punch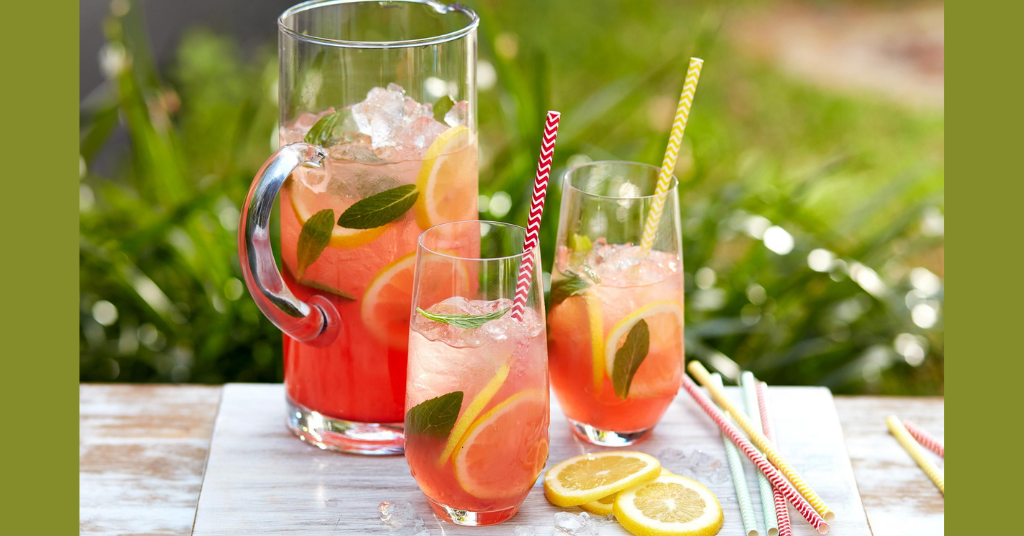 Another great option that you can try is the pink lemonade punch. This fancy summer cooler for kids will also make a perfect addition to your birthday party.
a) Ingredients Needed
i) Frozen pink lemonade concentrate.
ii) Cranberry juice.
iii) Chilled lemon soda.
iv) Freshly chopped mint leaves.
b) Method
i) Take a big jar or a bowl and properly mix together the pink lemonade concentrate and cranberry juice.
ii) Now cover the jug and let it cool.
iii) Once it is ready, add lemon soda to it and gently mix.
iv) Make sure that you serve this cooler with the mint leaves garnishing.
5. Lemon Berry Spritzer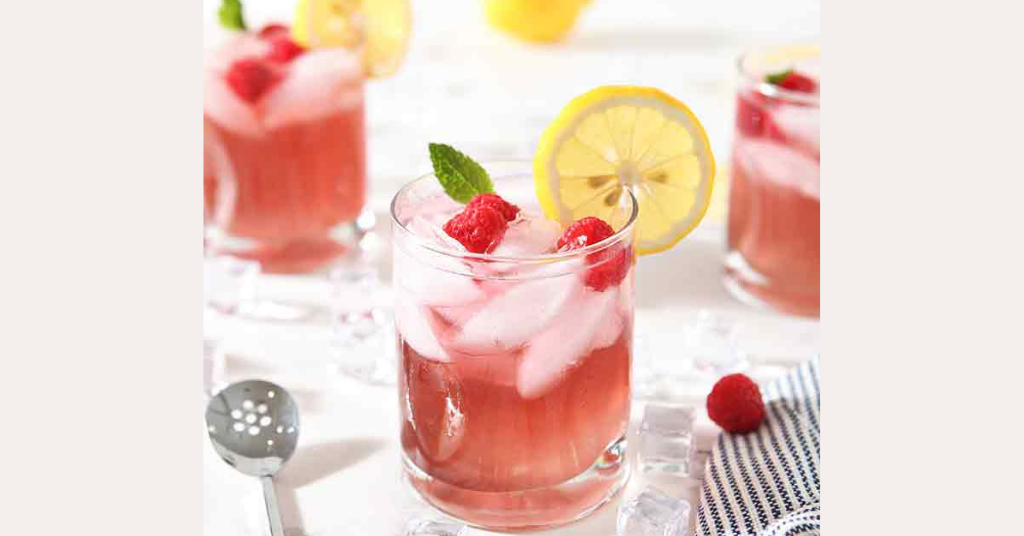 If you're ready to experiment with different flavors then we have come up with another exciting summer cooler for kids and it is the lemon berry spritzer. An ideal party drink, it is very refreshing and tastes both sweet and salty.
a) Ingredients Needed
i) Sliced strawberries.
ii) Lemon.
iii) Vanilla syrup.
iv) Frozen lemon concentrate.
v) Sparkling water or soda.
b) Method
i) Take a jug and ensure that all the sliced fruits are placed at the bottom of the utensil.
ii) Pour vanilla syrup into the jug.
iii) Once that is done then add lemon concentrate.
iv) Towards the end of the solution add soda to the jug.
v) Give a nice stir to the mixture and serve with ice cubes.
6. Peach Iced Tea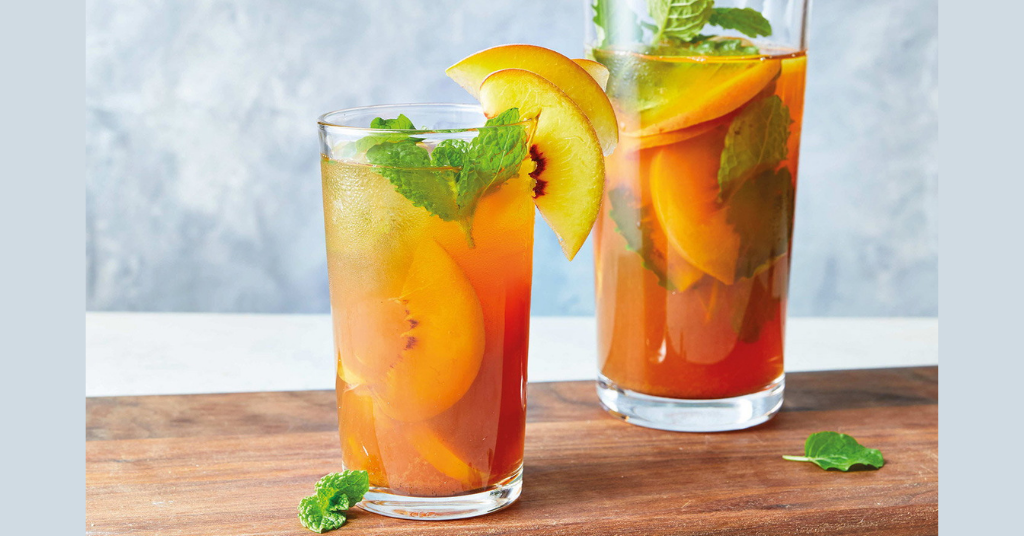 I know that ice tea is fondly loved by kids and when you add a tinge of peach to it well it will become an absolute delight. In fact, if your kids go swimming, you can serve it to them in a fancy-looking glass and nothing will give them more relief than a glass of cold peach iced tea.
a) Ingredients Needed
i) Chilled and well-brewed tea.
ii) Ripe peaches.
iii) Liquid sweetener.
iv) Ice.
v) Mint leaves.
b) Method
i) Start off by cutting the peaches into halves and removing all the seeds.
ii) Give a nice blend to the peaches so that what you will get is a thick and pulpy puree.
iii) Pour peach puree into mason jars.
iv) Add ice and peach puree to it.
v) Now add a few drops of liquid sweetener into the chilled tea.
vi) Serve it to your kids toppled with the spring of mint leaves.
Final Words
These are the 6 summer coolers for kids that will not only keep your children cool but also healthy and well-hydrated. With these simple yet delicious recipes, you'll keep your kids happy and content. Furthermore, if you have an upcoming birthday party or pool party these coolers will make an excellent addition to your theme and menu.
If you're on the lookout for more such content and topics that cover all your concerns and queries do follow PiggyRide. We are India's most trusted online learning platform and we offer online classes for your kids. From online yoga classes to online chess classes, you can explore our online activity courses and get your kids enrolled.
Moreover, with summer vacations just a few days away you can also enroll your kids in our weekend workshops and offline academies. After all, PiggyRide has always been keen on providing quality online classes and education to kids. So, this year properly utilize your summer vacation by enrolling your kids in our online classes.