There is no denying that pre-writing skills are critical to children's success, especially when it comes to being confident. Think of pre-writing activities like working out. You cannot choose to be a weightlifter and automatically be able to lift your body weight. The exact thing goes for children and writing. All the activities included here will support preschoolers to work on their writing muscles and prepare for a lifetime of success.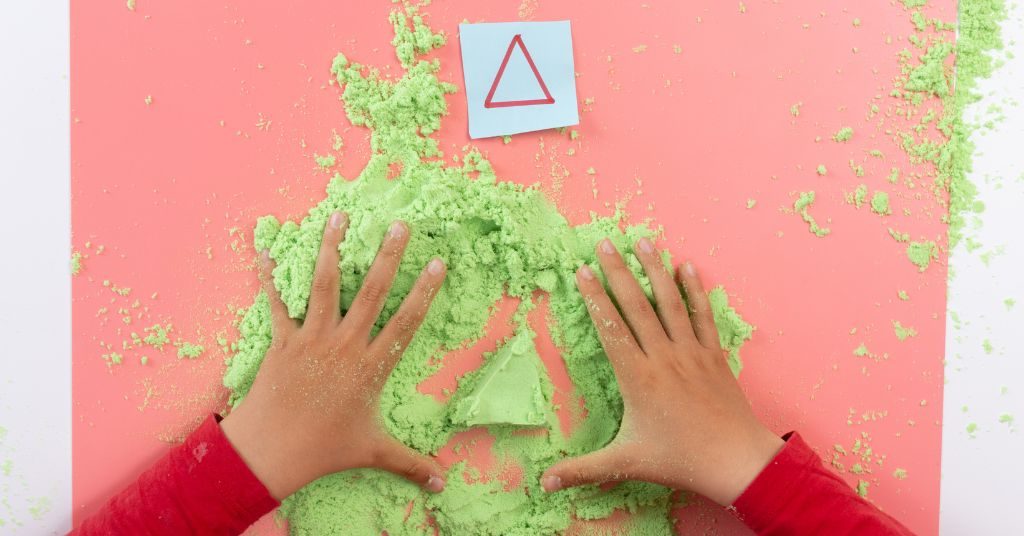 Let's Dive Into These Amazing Pre-Writing Activities For Preschoolers
1) Squishy Sensory Bags
Squishy bags are perfect for sensory play without any mess. Indeed, great news for parents. The best part is they are cheap and easy to create. Moreover, your child will appreciate working and playing with them.
Besides that, these squishy bags are perfect for practising numbers, letters, name writing, drawing pictures, shapes and words. Your children can practice hand and finger movements on these squishy bags. It is one of the best pre writing skills activities for preschoolers of all time.
How To Make Squishy Bags At Home:
Step 1 – Place flour into a small bowl and add food colouring to it.
Step 2 – Now add some water.
Step 3 – Mix until all the ingredients are well combined.
Step 4 – Now, scoop the flour mixture into the plastic zip-lock bag.
Step 5 – Before closing the zip-lock bag, place it onto a flat surface. Afterwards, gently push any excess air out to avoid air bubbles.
Step 6 – Once all the bubbles are out, close the bag and ensure there are no holes.
Step 7 – For more security, place sticky tape along the opening to secure the bag from any spillage.
2) Writing With Shaving Cream
Writing with shaving cream is one of the fun pre writing activities for preschool kids, but at the same time, it is a bit messy to play. All you have to do is give your children some pieces of paper with simple words written on them. After that, let them use their fingers to copy those words into the shaving cream. Moreover, holding a tool to trace the words into the shaving cream will assist them in building muscle memory for holding pencils later on.
3) Pre-Writing Skills With Playdough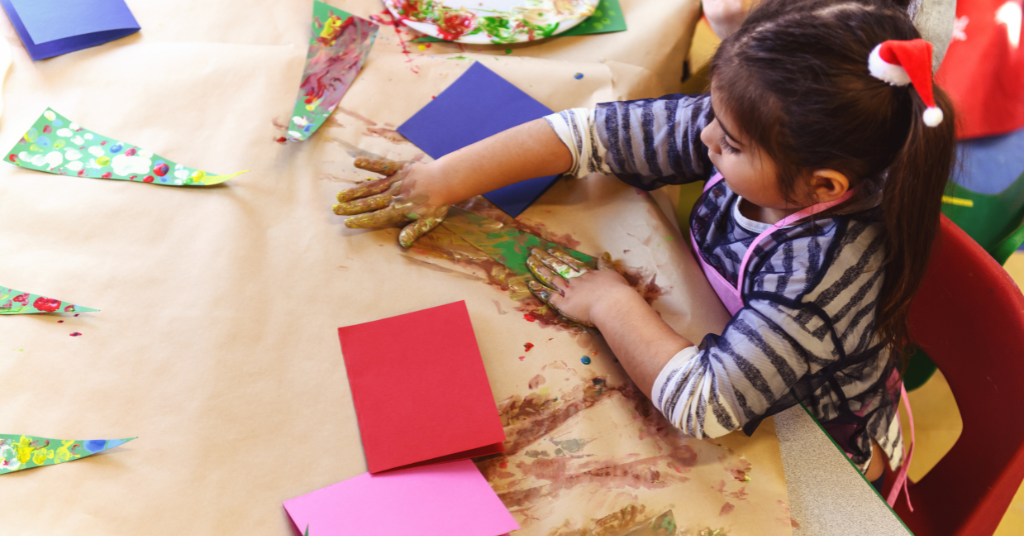 This is another best pre-writing activities for your preschoolers to begin their journey. This particular activity enhances fine motor activities in your children, which helps them with pre-writing techniques. Furthermore, this activity assists your children to practice both fine motor and pre-writing skills. This activity let them manage the play dough and draw letters into it as per their commands.
4) Bubble Wrap Writing For Preschoolers
It is highly unlikely for kids not to like bubble wrap, right? In this particular pre-writing activity, all you need to do is draw children's names on the bubble wrap. Afterwards, let them practice their fine motor skills by tracing different letters with their fingers. And then, when they complete the process, they can pop the bubbles! So that they can be happy with a strenuous study session.
5) Beads And Pipe Cleaners
One of the perfect pre writing activities for preschoolers is beads and pipe cleaners. It helps in strengthening little ones' hand-eye coordination. All they do is to use their pincer grip to hold the beads, which sets the foundation for them to keep up with pencils and writing.
6) Pre-Writing Worksheets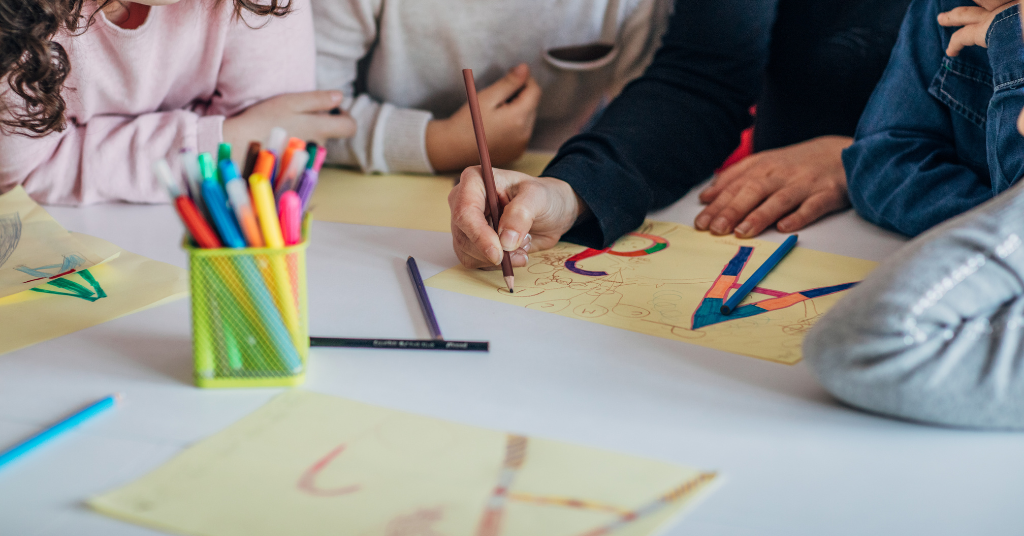 You can find many worksheets for pre-writing for your little ones either online (printable) or offline. Pre-writing worksheets will make children comprehend how to grip the pencil while they practice the skill of tracing. After that, they can rehearse their fine motor skills, either by colouring in the characters or staying within the lines on the given worksheets.
7) Chalk Writing For Preschoolers
A lot of preschoolers love decorating pavement or walls with drawings. Perhaps it is one of their favourite activities. While pouring their creativity with the chalk, unbeknownst, they are practising and strengthening their fine motor skills. While practising this activity, they are forming blocks for their pre-writing skills. In order to make them stronger, have them focus on shapes first and then move on to letters and numbers! That way, they will learn things at their own pace that will stay with them longer.
8) Learning Pre-Writing Activities With Song
Every kid loves music and dancing. At least most of them do! Now, all you have to do is give them many options to get up and move their bodies. This activity will get them engaged in the learning process with enthusiasm. Moreover, with this activity, they will practice straight and curved lines while bopping to a beat! Whether you believe it or not, but this is one of the best pre-writing activities for preschoolers.
9) Activity To Line Up Stickers
It does not matter whether your child is 3 years old, 4 years old or 5 years old this pre-writing activity will assist them to practice tracing shapes with the assistance of stickers. At the same time, children will practice their pincer drip while they grip the stickers to place on the paper. Once they traced all the shapes on the paper, provide them with the liberty to create their own shapes using the stickers at their own pace. The process will aid them in creating something new and help them understand different techniques to achieve their goals.
Final Words
Mentioned above are some of the amazing pre-writing activities for preschoolers that will help them grow and understand learning in a new light. Allow your little ones to explore different activities besides what is mentioned above. Moreover, the time before starting their school journey is undeniably, very precious for parents and kids. During this time, they explore, create, and learn new things every day.
Besides that, their mind starts to grow and observe things surrounding them and open the gate of curiosity to comprehend stuff better. Furthermore, visit PiggyRide to learn some great parenting tips & tricks to ace up your parenthood game in no time.