Cricket is among the most popular games in India. And that's one of the reasons why most kids will say they would like to be a cricketer when they grow up. Besides, India has a list of great cricket players, such as Kapil Dev, Sachin Tendulkar, MS Dhoni, Rahul Dravid, Virat Kohli, and so on. These players (and others) helped India reach the pinnacle of success with their game & efforts.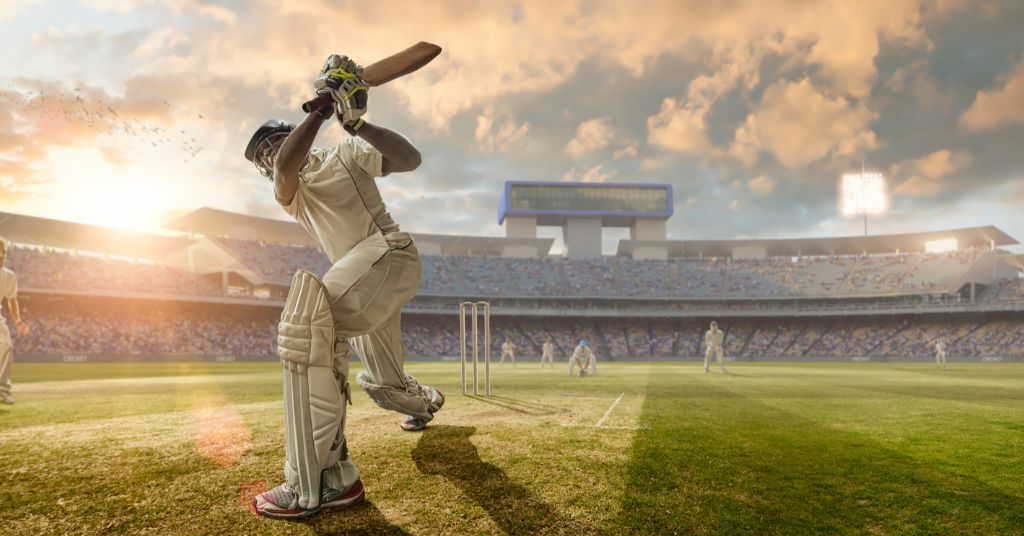 Similarly, if your little one is passionate about becoming a cricketer, we suggest you enrol them in cricket classes as soon as possible. It will help them grasp the ins & outs of the game from an early stage. Also, it will strengthen their techniques and make them comprehend further intricacies.
Cricket is not a complicated sport. There are three crucial things in cricket – batting, bowling, and fielding, that everyone must know. In this article, we are sharing some cricket batting tips and tricks beneficial for beginners. If you are serious about learning the game, these tips will help you a lot.
Cricket Batting Tips & Tricks For Beginners
Now, let's dive into the best cricket batting tips and tricks for beginners that will help them grow.
1) Sideways Standing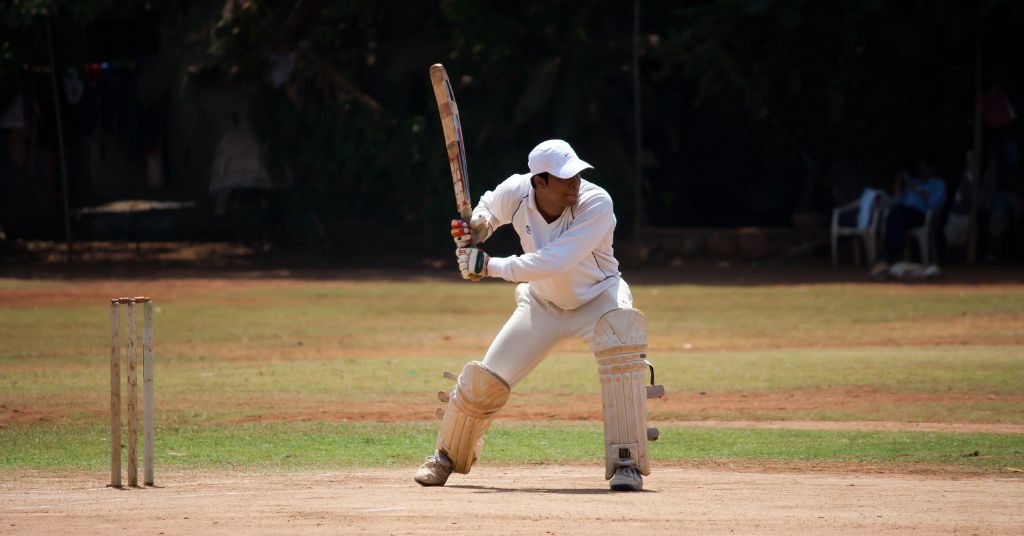 To begin your batting journey, first and foremost, keep in mind to always stand with your feet shoulder-width apart while facing the bowler. Keep your back straight and bend your body with your hips. When you will hold the bat ready, point your subservient shoulder towards the bowler and keep your eyes straight on the ball. Do not drop your shoulders. Your shoulders must be at eye level all the time.
2) Holding The Bat
When it comes to holding the bat the right way, make sure to grab it firm and tight. If you are a right-handed player, your left hand should hold the bat with the knuckles facing the bowler and place the right hand above the left hand holding the bat with two fingers and thumb.
Your index finger and thumb should be in a V position for a tight grip. The opposite condition follows for left-handed batsmen. Make sure that your hands are close to each other. Also, the paddle of the bat should feel comfortable in your hands to get a better grip.
3) Maintaining A Distance Between The Bat And The Stump
To maintain a proper distance, draw a line from the middle wicket in your turf. The process will help in determining where your wickets are while batting. Try to draw the line using your bat's end. And the line must be parallel to the middle wicket. This line is known as the guard line. If, in a case, your practising sessions are indoors, use tape to draw the guard line.
4) Now, Tapping The Bat On The Ground Line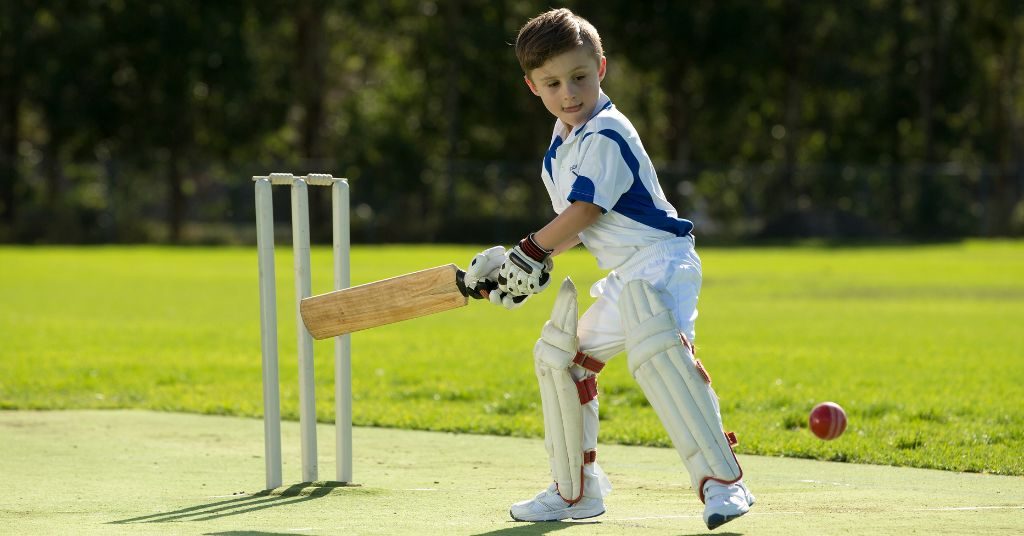 When you tap on the guard line, the activity will indicate the bowler that you are ready to bat. A tip here is to try not to tap overly hard on the ground. And make sure that your bat is as straight as possible to maintain your body form properly.
5) When You Bat (Actually)
Always try to keep your lead leg in the front and swing your bat backward for momentum when the ball is coming to you. Also, while lifting the bat, point straight in the air and come up till your back shoulder. And, if the ball is low, step ahead to hit it. If the ball is high, step back. While lifting the bat to hit the ball, make sure the forearm should line up with the shoulder.
6) Batting Tips For Short Pitch
If the pitch is short, swing the bat to the side. You can know if a pitch is short, if the ball bounces early while playing. In such a case, move backwards, with your back foot to hit a defensive swing.
Now, swing the bat to the side like a baseball bat instead of directly down. The process will make the ball go higher. This shot is known as the pull shot. It will force the ball to go to the side of the field.
7) A Perfect Tip If The Ball Is Aimed At The Wicket
In such situations, try to make contact with the ball.
If the ball is fast and low, it is meant to hit your wicket and get you out. And when this happens, you need to hit a straight drive as a defensive shot.
But keep in mind, this shot is not to make runs or score high. Instead, this shot is meant to protect the wickets. Also, make sure to hit your ball short by focusing on the ball.
8) A Great Teamwork
If you are a beginner, then it is pivotal for you to attend your practice sessions with your team. Playing with your team makes drill work stronger and eventually helps you prepare for your big game. Besides that, always listen to your coach or team members if they give you any input on your batting. The reason is they know what they are doing and which technique is best for you. Try to observe your teammates' game and then focus on better your batting tricks to enhance your cricket sport.
Final Words:
Moreover, the crucial part about becoming a pro cricket batsman, you need to practice. Day in and day out. Because regular practice is the key to success. If you keep on working on your mistakes & weaknesses as guided by your coach, then in no time you will master the game of cricket.
Furthermore, you can check different coaches available on PiggyRide who will guide you throughout your cricket journey. Here, you can browse different unique facilities and enjoy one on one training that will benefit your growth. 
Similarly, if you are looking to enhance your knowledge in the sports genre, then we suggest you take part in online sports quizzes. Here, you will get the opportunity to learn something new every day. It will help in enhancing your wisdom in the varied field of interest.