Children are god's greatest gifts, and we all know this too. With their angelic faces, crafty pranks and innocent questions, who wouldn't fall in love with them and their unusual gestures? Similarly, it is vital to keep their childhood alive and teach them to become intelligent and wiser people while growing up. That's how Children's Day comes into the picture. To celebrate and keep their naivety, and bluntness and to keep their curiosity alive.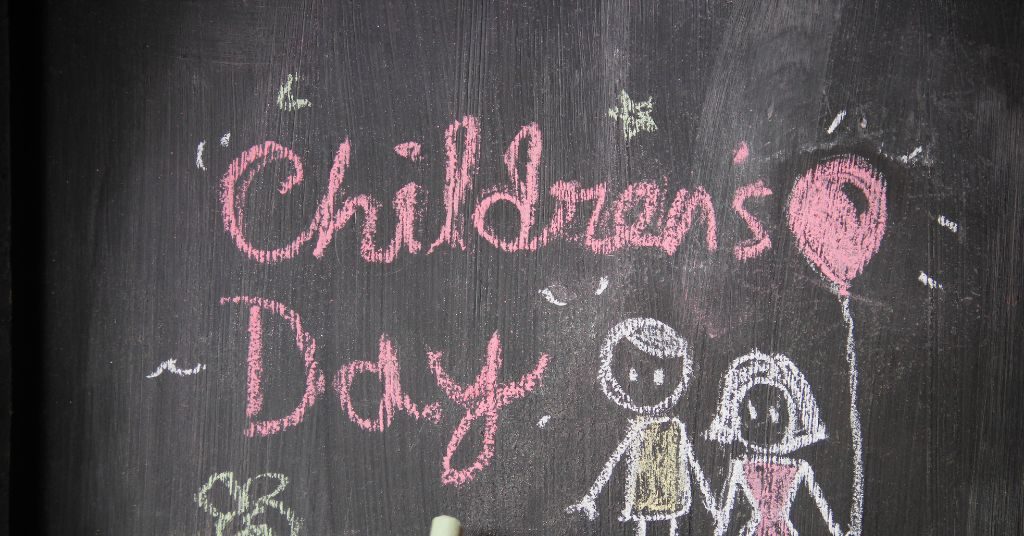 In India, we celebrate Children's Day on November 14 to mark the birth anniversary of Pt Jawaharlal Nehru. The first Prime Minister of independent India. Also, people celebrate World Children's Day on November 20 and International Children's Day on June 1.
Children's Day History – India
In India, the main reason to celebrate children's day is to raise awareness about their education, care and rights. November 14 is also the birthday of India's first Prime Minister, Jawaharlal Nehru, fondly known as "Chacha Nehru" by many. This day is a tribute to him because he endorsed children to receive fulfilled education. Not only the foundation of Indian society but also, he was the real strength of the children. In India, people celebrate Children's Day or "Bal Diwas" with numerous motivational and educational programs conducted by schools. Children celebrate it by preparing poems, writing essays, creating banners, drawing a painting, and so much more.
World Children's Day – History – United Nations
In 1857, it was Dr Charles Leonard who started to celebrate this in the United Kingdom with a different name. At that time, he called it Rose Day.
Then in 1920, the Republic of Turkey officially recognised Children's Day as one of their national holidays.
In 1954, United Nations started celebrating "Universal Children's Day" with a date of November 20. Additionally, the UN General Assembly specified all member countries choose a suitable date to promote children's awareness about their rights, welfare improvements, and togetherness.
1959, November 20 United Nations General Assembly adopted the Declaration of the Rights of the Child. On 1989 November 20, the UN General Assembly adopted the Convention on the Rights of the Child.
Theme Of The World Children's Day 2022
Like most international days celebrated by United Nations, World Children's Day has a theme to follow. The theme changes every year. It points out certain critical aspect or point that needs the world's attention. This year it is "A Better Future for Every Child."
International Children's Day – History
The idea to celebrate International Children's Day goes back to 1925. During that time, different countries' representatives met in Geneva to convene the first "World Conference for the Wellbeing of Children."
After this conference, governments from various countries established a Children's Day to put emphasis on diverse children's issues. Many ex-Soviet countries opted for June 1 to celebrate International Day for the Protection of Children in 1950.
Significance Of Children's Day
The purpose of celebrating Children's Day, despite the date of celebration, is to give children their needed rights.
When United Nations created or started celebrating World Children's Day, it recognised them regardless of race, sex, colour, religion, social or national origin. Not only that, but also, it included children's right to education, medical care, love, affection, adequate food, understanding, protection against all forms of exploitation, and to grow in an environment of universal brotherhood and peace.
Children's Day – Fun Activities
What Children's Day will look like if no fun activities are involved in it?
1) This Children's Day, Learn about Pt Jawaharlal Nehru
Not many children know about the reason behind celebrating Children's Day unless they are preparing for a debate or writing a speech or an essay. We celebrate Children's Day on November 14 to mark the birth anniversary of India's first Prime Minister, Jawaharlal Nehru. A man of honour who put great efforts into emphasising children's credibility when it comes to shaping the nation.
One of his favourite quotes about children's day is, "Children are like buds in a garden and should be carefully and lovingly nurtured, as they are the future of the nation and the citizens of tomorrow."
2) You Can Plan Cool & Creative Children's Day Event
A day for children gives your little ones the opportunity to explore and learn. We all know that children are curious creatures. And what's better to feed their curiosity than organising a cool & creative Children's Day event of choice? 
Either you can plan & organise a small event at home where your kid and their friends come and celebrate. Or you can attend reasonably prized Children's Day events, organised in different parts of the country.
Based on children's different age groups and interests. These events are sure shots to attend with your little ones and make this day memorable forever.
3) Let The Kids Celebrate The Day By Dressing Up In Their Favourite Costumes
Everyone has an inner child in themselves that with time, hides somewhere behind the curtains of adulthood. So, on this Children's Day with your kids, play dress-up party with them too. Or you can arrange a party for your friends only, where you can enjoy and have some fun. The choice is yours about what character to choose.
Final Words
Children's Day is all about fighting for their rights, education and everything in between. Also, this day makes us celebrate everything our children have achieved and willing to achieve in the future. To encourage them when they are on the right path. Also, to make them understand with love and care when they are on the wrong path.
Moreover, if you are looking to strengthen your kids' extracurricular skills, look no further and visit PiggyRide. This e-learning platform offers all kinds of online classes, such as online dance classes, online singing classes, online chess classes, online Rubik's cube classes, and so much more.
Furthermore, kids can attend a free online workshop every weekend and participate in free online quizzes in numerous categories available. So, what are you waiting for? Grab a free trial and visit the website today!