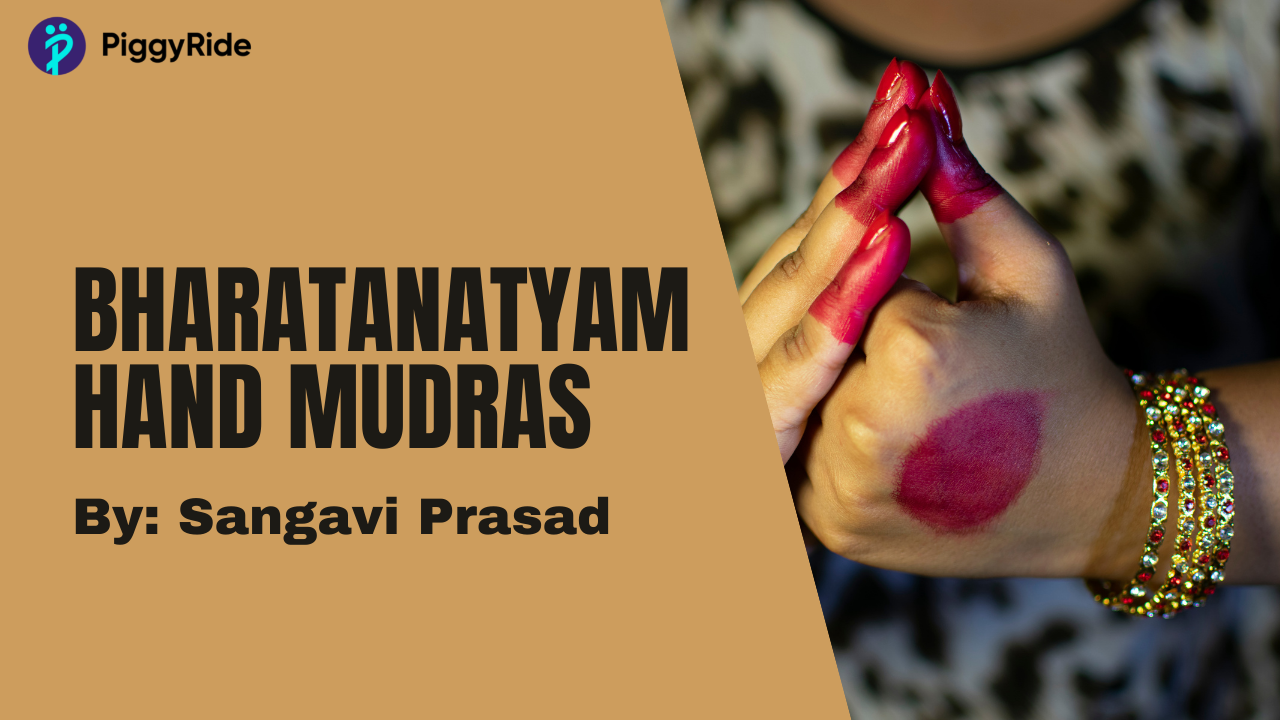 If your kid is willing to learn Bharatanatyam from scratch, enroll in her classes on Piggy Ride for complete training. In this wonderful South Indian classical dance style, hand gestures or Hasta mudras play a vital role in completing a dance performance. In this video tutorial, our PiggyRide dance tutorial Sangavi Prasad has dedicatedly explained types of hand gestures, Asamyukta Hasta (Single-Hand), Samyukta Hasta (Double-Hand) Gestures, its types, and respective demonstrations. Get ready to master Bharatanatyam hand gestures right away!
About Sangavi Prasad
Sangavi Prasad is from Kerela, India, and is graduated with BA in Bharatanatyam. Also, she has some experience of stage performances and creating YouTube videos. She is an experienced and talented Bharatanatyam teacher and has taught several students this amazing dance form.