You can enquire about Admissions, fee, etc. or book an appointment / free demo.
More info
Reviews
Q&A
Locations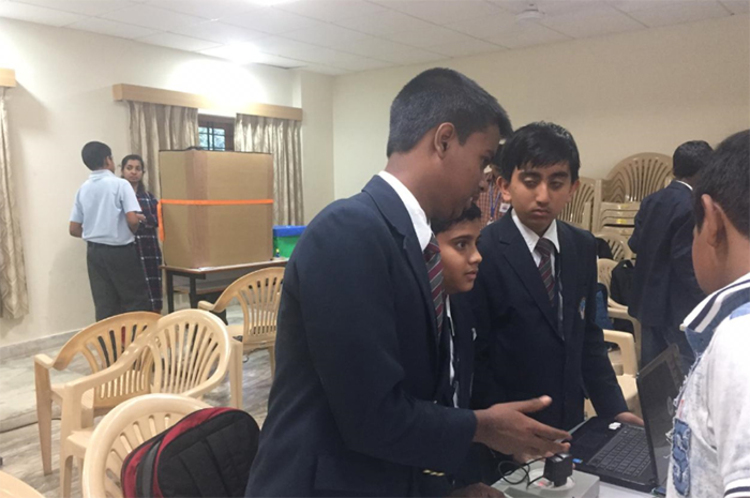 More info
Reviews
Q&A
Locations
Reviews
There are no customer reviews yet
Share your thoughts with other customers
Have a question?
More about BGS Global School
About Us
This school at Kasavanahalli, was established in the year 2008, under the chairmanship of Sri. K. R. Rajashekhar Reddy. This institution has affiliation of 11th and 12th std classes to the Central Board of Secondary Education (Affiliation number is 830346.) the National body of the Government of India in Secondary Education.
BRS Global School is a co-educational, independent day school from pre-school to Class X. BRS Global School is affiliated to CBSE and follows a blend of KG and Montessori curriculum for early learning. BRS School is dedicated to providing academic knowledge and preparation for responsible citizenship and prides itself on the attention given to each individual student. The school establishes a reputation for excellence in academia and continues to forge ahead as a leader in education and in the community. The school aims to provide an academically rigorous curriculum as the foundation up on which students are encouraged to build to future success. Strong emphasis is placed on the ideals of international understanding and responsible citizenship.
At BRS Global School, we aim to educate all students towards becoming conscientious, compassionate and responsible citizens of the world by enhancing the educational opportunities for the children and creating a strong sense of self-motivation in all students to discover and develop their uniqueness while striving to reach their full potential.
At BRS Global School, we co-operate proven standards and effective practices using a recognized and innovative CBSE curriculum. We strive to generate a multi-cultural environment that promotes respect, understanding and appreciation of diversity and above all at BRS, we believe in developing the whole child fostering adaptability, self-confidence, autonomy and creativity. We aim to promote critical and creative thinking skills, effective communication skills, inter-personal, collaborative skills and information and media skills.
BRS has been established with the main focus on academics. The children are exposed to co-curricular activities like debate, quiz, symposium and seminars. Learning is enforced wherein children will benefit by sharing ideas across the globe. The idea is to develop life skills within a curriculum which would enable children to face the challenges of the 21st Century. The classrooms are digitized, child friendly and the well qualified and experienced teachers facilitate learning. This is the first venture of BRS educational trust.