Bring out the best dancing potential of your talented young one with Ayudh Dance Classes and let the fun learning begin.
You can enquire about Admissions, fee, etc. or book an appointment / free demo.
More info
Reviews
Q&A
Locations
More info
Reviews
Q&A
Locations
Instructor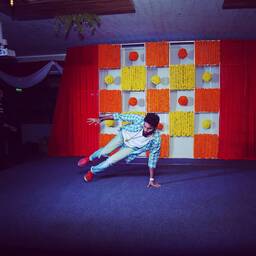 Ayudh is a well-trained and experienced dancer and choreographer. He has been training the children as well as other dancing enthusiasts for the past couple of years. His classes are always full of life, passion, and enthusiasm. Due to his interactive teaching approach, an absolute beginner can also learn to dance like a pro.
Reviews
There are no customer reviews yet
Share your thoughts with other customers
Have a question?
More about Ayudh Dance Classes