Learn the art of Sketching and painting with Artist Clan and explore the artist inside you. The classes will help students to make their own unique art pieces and learn the techniques of shades, color compositions and blending techniques.
You can enquire about Admissions, fee, etc. or book an appointment / free demo.
More info
Reviews
Q&A
Locations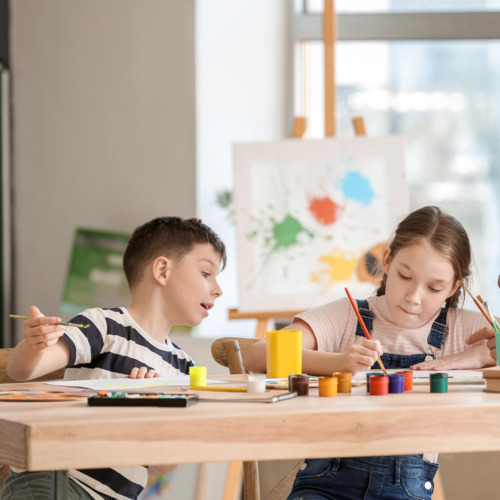 More info
Reviews
Q&A
Locations
Reviews
My son enjoys his class and specially he likes his teacher.The way of teaching is too good.
One of the finest art workshops we have witnessed till today. All of my kid's doubts were dealt with patience. Also, unknown hacks of art were shared. Overall a lovely workshop last session. Kids must give it a try.
My child is extremely happy wd his classes.we found Jayneesh Sir very impressive n skilled. He is very soft spoken which makes it very comfortable fr kids to speak to him about their doubts. I would surely recommend it yo my frns.
Very nice 👍art classes...I can see the improvement in my daughter's paintings and sketching skill..All doubts are clearly solved in the class by the teacher
Very creative activities were performed and practiced throughout the sessions. My 8 yr old daughter loved the sketching tips.
Read all  

19

Reviews