Learn the art of Sketching and painting with Artist Clan and explore the artist inside you. The classes will help students to make their own unique art pieces and learn the techniques of shades, color compositions and blending techniques.
You can enquire about Admissions, fee, etc. or book an appointment / free demo.
More info
Reviews
Q&A
Locations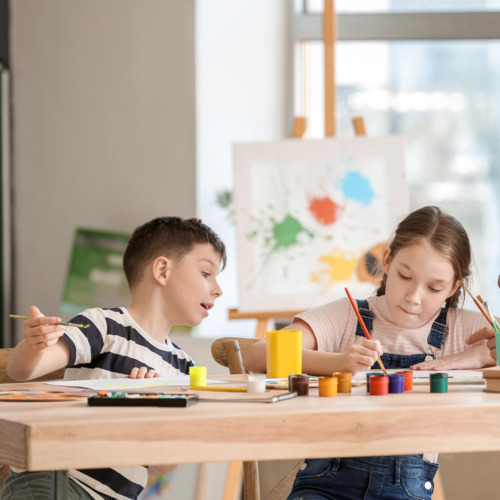 More info
Reviews
Q&A
Locations
Filter by
Date

Day

Time

Category

Mode

Course Type

Trial Class
All Activities
  near  
Select Locality
  for  
All Ages
Instructor
Jayneesh, a devoted teacher of Art has 3 years of experience and has been learning and practicing Art for more than 10 years. He has taught more than 500 students independently and as part of several institutes and holds educational experience in Architecture. He is versatile with master oil paintings, acrylic, canvas paintings, watercolor, charcoal sketching, etc. Jayneesh provides students with the creative freedom to explore and find their own unique styles.
Reviews
The course elaborates on the necessary painting and sketching activities for kids. We had enrolled our daughter here and she found the lessons impressive. A timely schedule of classes was always followed.
Easy to follow sketching & painting classes online. This course was a brilliant experience for my child. I would be recommending it to my friends circle.
One of the finest art workshops we have witnessed till today. All of my kid's doubts were dealt with patience. Also, unknown hacks of art were shared. Overall a lovely workshop last session. Kids must give it a try.
My son loves the drawing class,I can see the improvement.We are blessed to have Simran.
It is a nice way to keep kids engaged and be productive at the same time. The teacher is pretty nice with the kids.
Read all  

15

Reviews
Have a question?