Krishna Janmashtami is one of the most popularly celebrated festivals among Hindus. Not only in India, but people celebrate it in many parts of the world too. The festival marks the birth anniversary of the Hindu God, Lord Krishna. The word "Janmashtami" comes from Sanskrit after joining the two words together. "Janm" means birth, and "Ashtami" means the eighth day of the month of Bhadra as per the calendar followed by Hindus. Not only that, many call the Krishna Janmashtami Gokulashtami. This year people will celebrate Janmashtami from 18 August to 19 August 2022.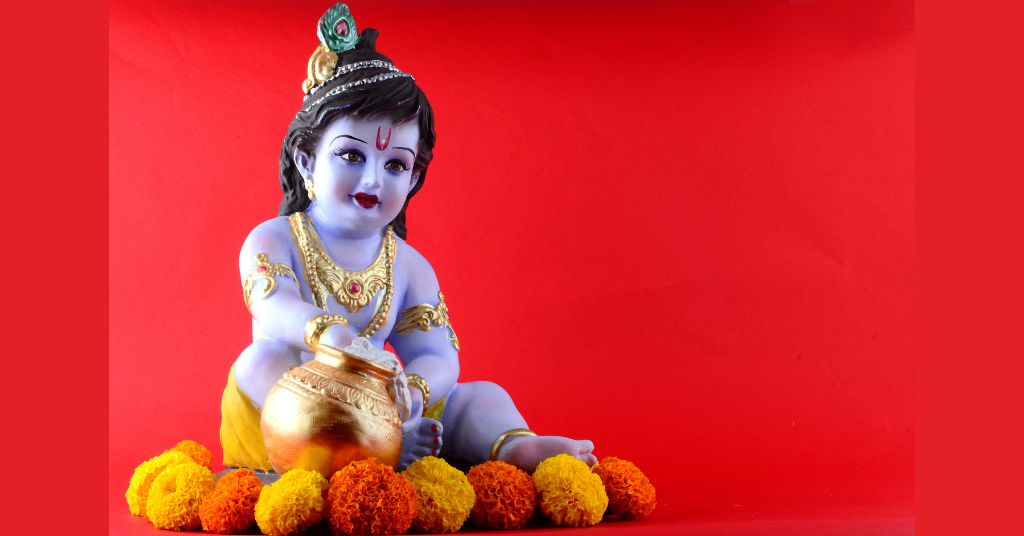 Little Bit Of History Behind The Janmashtami
According to Hindu Mythology, Lord Krishna was the human embodiment of Lord Vishnu. His birth was destined to destroy the monstrous king, Kansa, who happened to be the brother of his virtuous mother, Devaki. The story further stated that Lord Krishna was born on the eighth day (Ashtami) of the month Bhadra, at Krishna Paksha (fortnight). As per the story, Kansa knew that Lord Krishna would kill him in the future (as the prophecy said), and to change the omen, he tried to kill Lord Krishna too. In the hunt to kill Lord Krishna, Kansa already killed six children in the suspicion that they might be his future killer. Frightened with his rage, Vasudeva (Lord Krishna's father) took his newborn to Gokul, where he was raised by Nanda and Yashoda (foster parents). Since Kansa was never powerful enough to change his destiny, Lord Krishna, after reaching a certain age, killed the cruel king and gained victory over evil.
How To Make Janmashtami 2022 More Fun With Kids?
Now, we know the history of Janmashtami and how the story elaborates goodness always prevails over evil, no matter how cruel a person is. Besides, festivals are the best way to teach kids skills that will stay with them throughout their life. Also, festivals are the time when the family can indulge in celebrations to make it more fun with kids. Following are some of the interesting activities that can make a festival more fun with kids:
1) Dressing Up Like A Lord Krishna Or Radha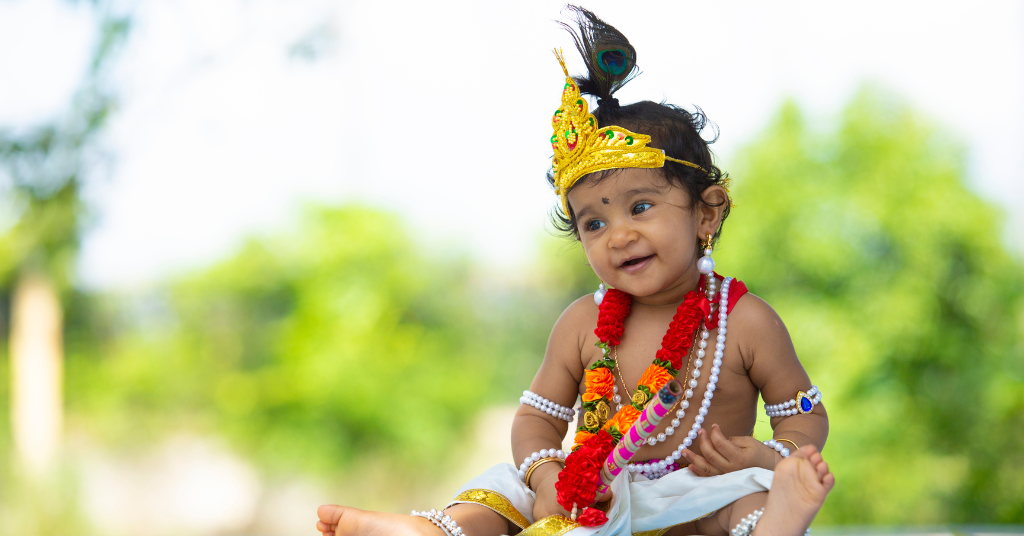 How can any parent complete a festivity of Janmashtami without dressing up their kids as Lord Krishna or Radha? Dress up your kids in their favorite attire and click as many pictures as possible for everyone to remember this day throughout their lives. The activity will instill the art of dressing up among the kids.
2) Make Lord Krishna's Peacock Crown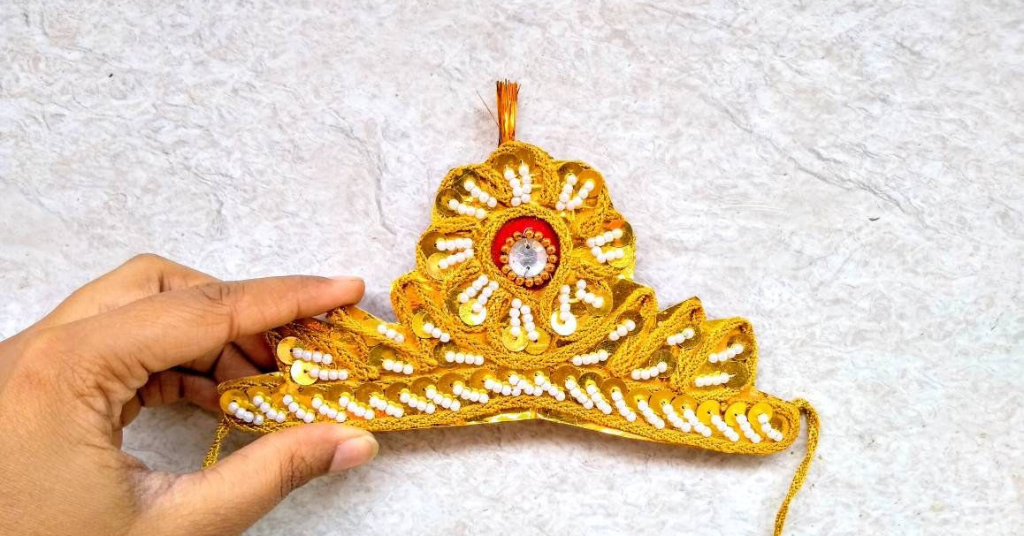 When we look at the pictures of Lord Krishna, we might see a lot of ornaments on him, but one thing certainly stands out, which is his peacock crown. There is a heartfelt story behind his crown. Lord Krishna loved to play the flute. So, one day when he was playing his flute among peacocks, they got so mesmerized that the king itself dropped divine feathers at Lord Krishna's feet. He accepted their gratitude and put those feathers on his turban as a sign of appreciation. That's the beauty of Lord Krishna.
Making a peacock crown on Janmashtami is a great way to pay homage to him. And, to teach your kids how to make a crown like Lord Krishna, it would be wonderful to enroll them in online craft classes and, if possible, attend craft workshops too, where everyone gets the idea of what they are trying to do.
3) Make A Rangoli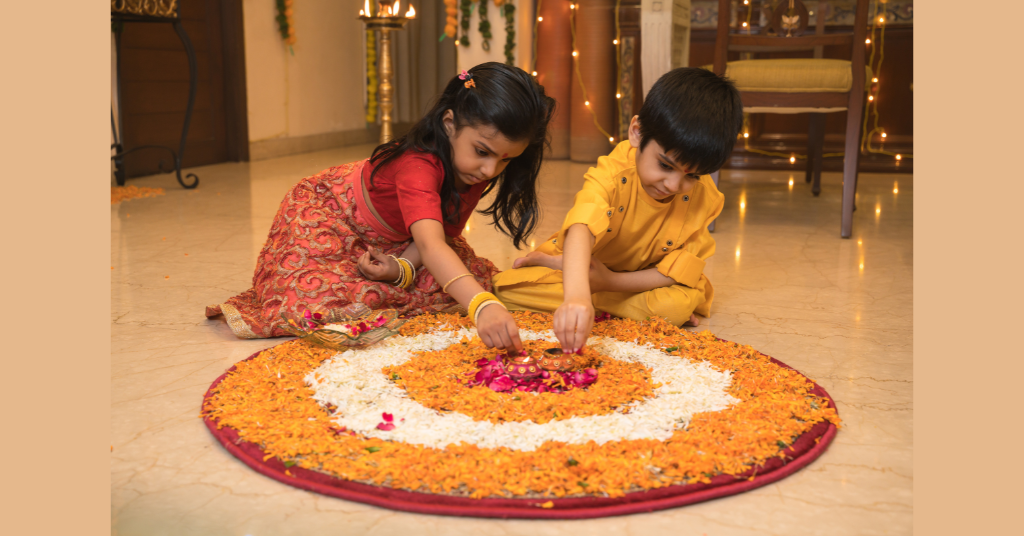 Rangoli making is perhaps the most convenient way to have more fun with kids. This Janmashtami, make a rangoli with your kids by drawing a tiny footstep of Lord Krishna that articulates his arrival at your home. Lord Krishna's footsteps are considered auspicious elements that bring happiness to everyone's home. Besides that, rangoli making helps improve the hand-eye coordination of kids and the whole process strengthens their motor skills.
4) Make Peacock Feather Party Favors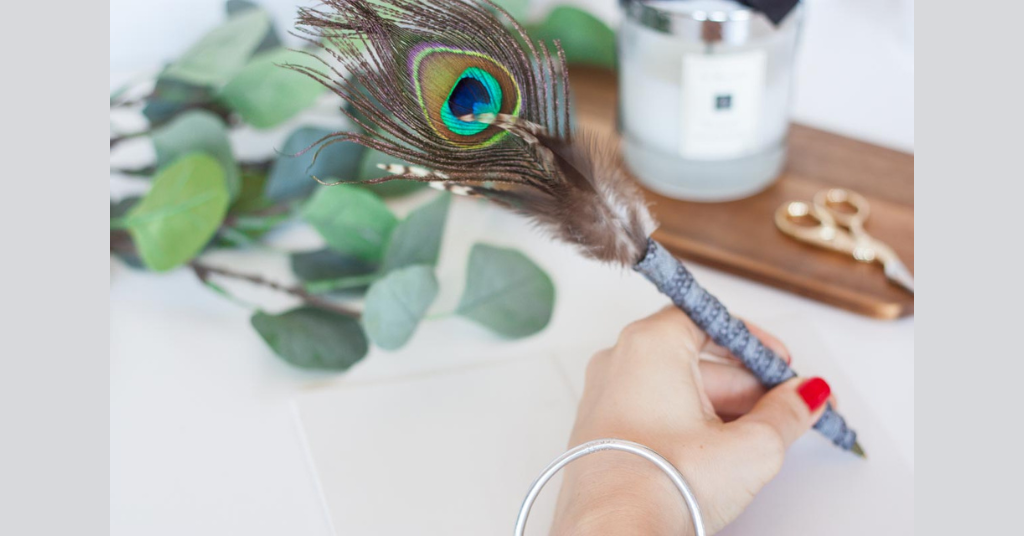 There are numerous peacock feathers-enriched materials available in the market during the time of Krishna Janmashtami. Instead of buying everything or most of the things, create your own with the help of your kids. It could be a pen wrapped in colorful paper, a satin ribbon, or a cloth with a peacock feather stick above its head. Or a plate decorated with different glitters with peacock feathers added to the edge of it. It is a sensible way of bonding and having fun with kids.
5) Read Books That Explains More About Lord Krishna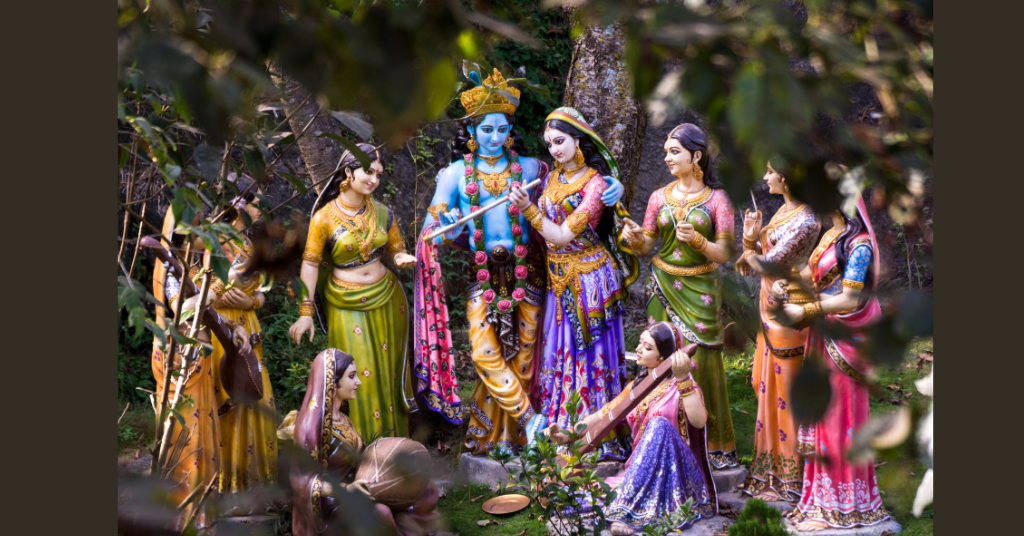 Reading a story is the best way to enjoy making kids understand a situation, no matter how brave and grave it is. Similarly, read your kids the story about the adventures of Lord Krishna, not only during this Janmashtami but throughout the year. The process will instill storytelling skills in the kids at an early stage. It will grow their curiosity and the want to gain knowledge about any intriguing topic they like to know.
6) Ask Them To Make A Drawing of Lord Krishna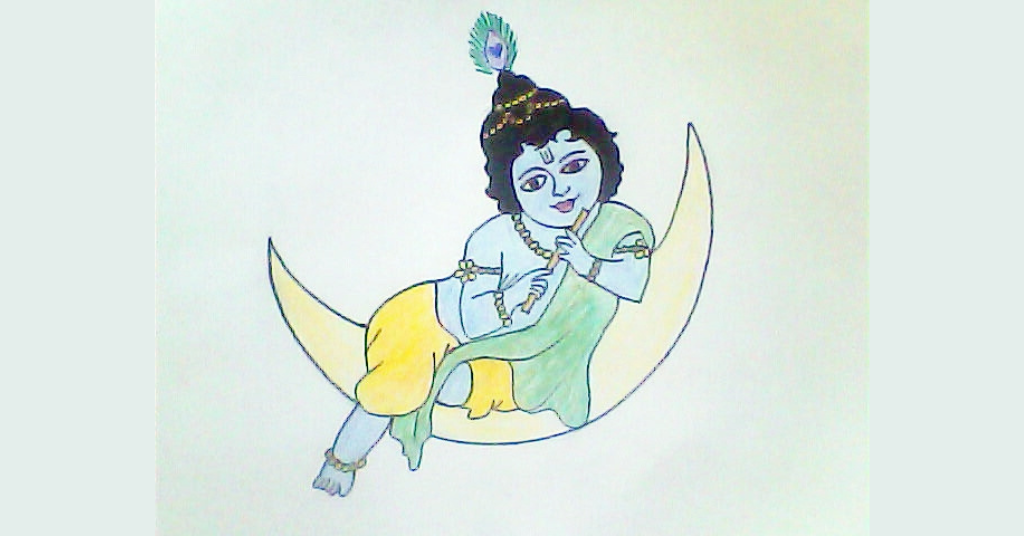 For kids, drawing is an excellent way to relieve stress. Also, drawing makes them feel free from the unexplored hindrance that bounds their creativity juice not to spill in the right direction. Ask your kids to make something that relates to Lord Krishna, be it his full-figure drawing or his crown or flute, on Janmashtami. It will indeed be an enthralling way to instill the seed of artistry in them.
7) Get Your Kids Involved In Lord Krishna's Coloring Activities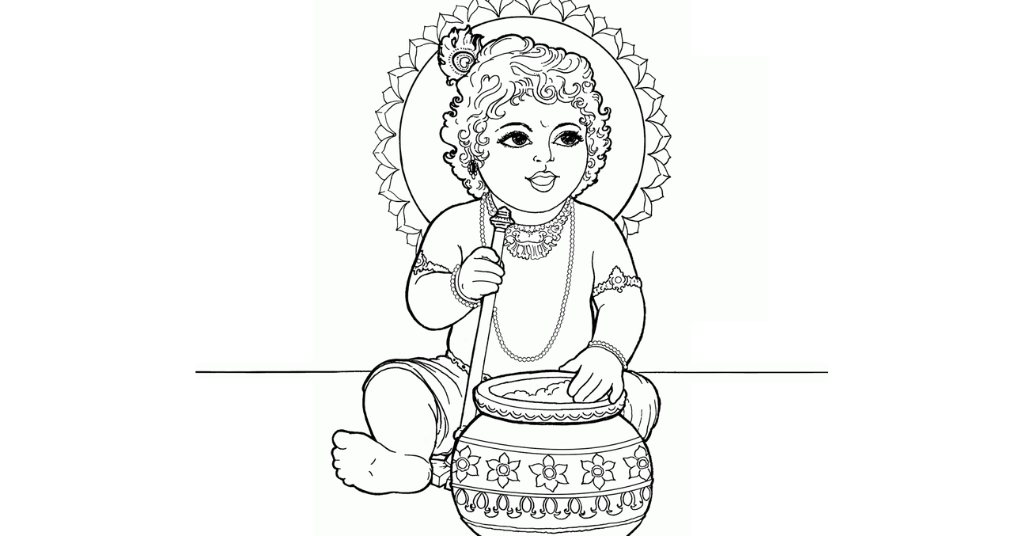 Coloring is the best way for kids to paint their fantasies. It helps them to maintain their focus on details, all the while relaxing in their comfort zone. This Janmashtami, gift your kids a coloring book that depicts the life journey of Lord Krishna on how he always defeated evil and expects the people in the future to do the same.
Final Words
The festival of Krishna Janmashtami teaches us the story of how good always prevails over evil. We might fear the apparent strength of immorality at the moment, but when the time comes, it will come to an end too. Just like Lord Krishna did, he waited for the right moment to end the atrocities of Kansa for good.
Besides, Janmashtami is the festival to celebrate with loved ones by helping them whenever they need help. Enjoy each moment of this festival. Indulge in rangoli making with family members, cook together, watch movies together, and most importantly, bring happiness to the less fortunate. Donate your unwanted clothes, kids' toys, and other items to someone who needs them. This Krishna Janmashtami, let us all spread happiness everywhere.
PiggyRide wishes everyone a very happy Krishna Janmashtami 2022 to everyone!