Halloween is perhaps one of the most popular festivals observed in the West. Though with time, it's no more prevalent in western countries, but people in India or other parts of the world celebrate it with equal enthusiasm.
At the beginning of October, people start showing their Halloween spirit, thinking about trick-n-treating methods, parties with weird & spooky costumes, and exhibiting their eagerness through other unique ways. Each year, people celebrate Halloween Day on October 31st.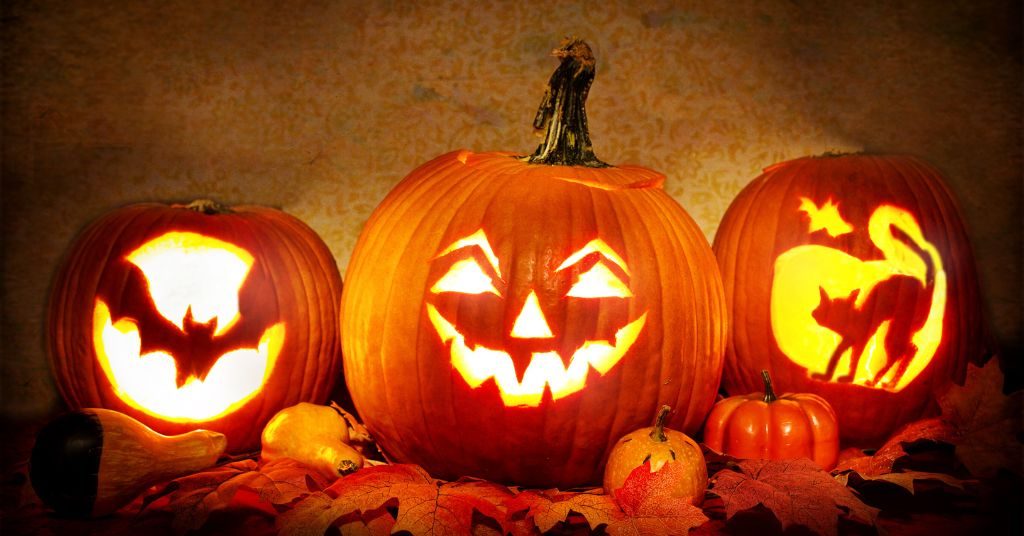 When October comes knocking at our doors and when leaves begin changing their hue from green. When the temperature starts to drop or when everyone begins to take their winter clothes from the armoire, it's the perfect time to start your celebration.
Why Do We Celebrate Halloween?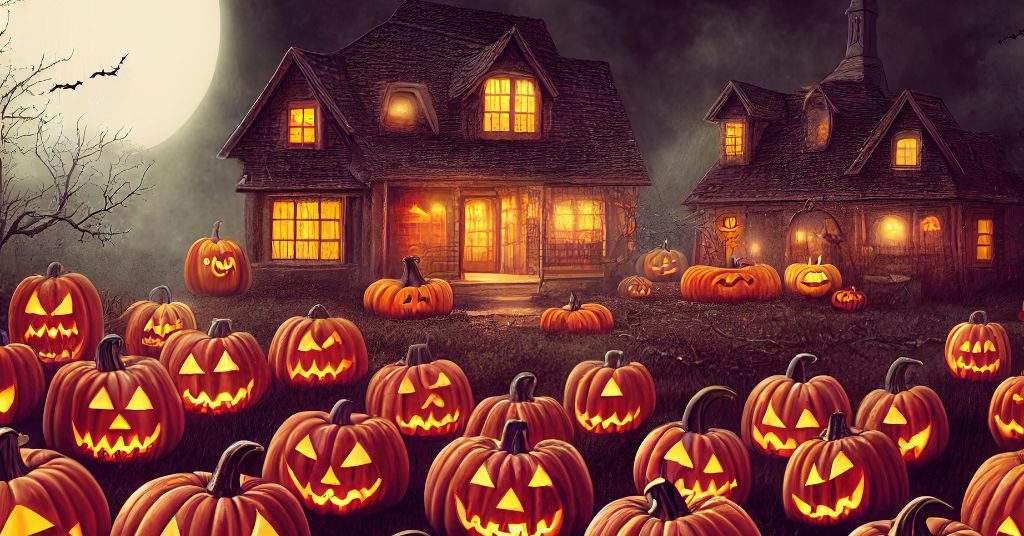 Initially, Halloween Day was observed as a religious festivity. But over time, it became more secular over the centuries, and now, almost all its spiritual relevance disappeared in thin air. Now, people celebrate it for parties, fun, and dress-ups.
Halloween festivities' commencement started thousands of years ago with the involvement of wizards and witches (no surprise here). Previously known as "All Hallows' Eve." It pays tribute to saints known as "hallows", somewhat similar to the All Saints' Day celebrated on November 1st, the next day.
Now, Let's Indulge In The History Of The Halloween Celebration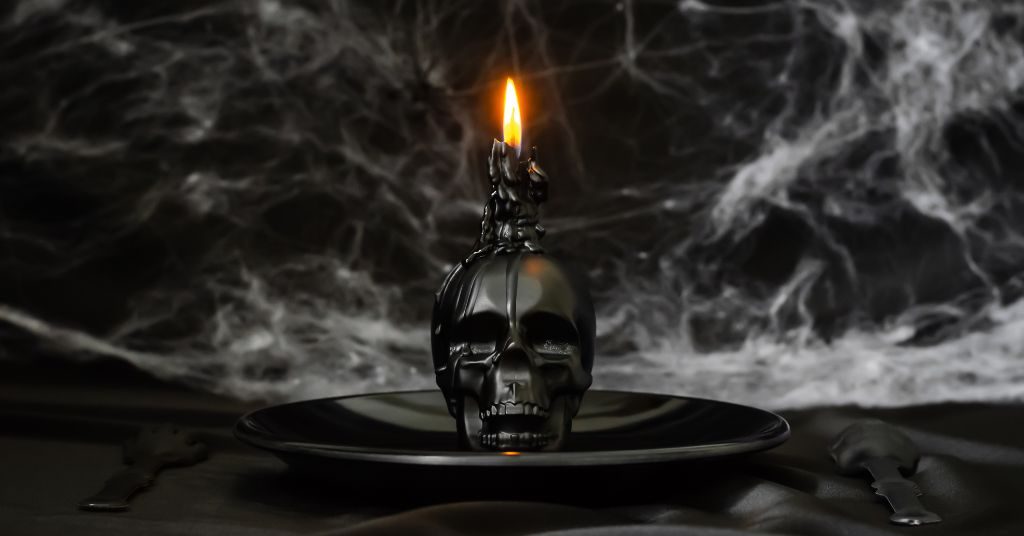 Even before the 7th century C.E., "All Hallow's Eve" celebrated on May 31st. It was on the call of Pope Boniface IV, who moved it to autumn. Probably to compensate for the occasion with a religious celebration. As time passed, All Hallows' Eve's name got shortened and turned into Halloween.
The source of Halloween Day can be drafted back from the ancient festival known as Samhain. People celebrated it on November 1st, as per the modern calendar. Also, they believed that on Samhain, the souls of the dead returned to their abodes, and that's why people dressed in costumes and lit bonfires to ward off those spirits. That's how popular Halloween metaphors such as ghosts, witches & goblins are associated with this holiday.
The holiday of Halloween began in the Celtic regions of Ireland, the United Kingdom, and France. Due to its rapid popularity, it spreads quickly to other parts of the world in no time.
In the early 20th century, the custom of dressing up and trick-n-treating became popular in the United States. It's a revival of old Scottish & Irish traditions, where people from these parts guise themselves in a different costume and tell a joke, recite a poem, exchange some fruit or other treats, play some trick, and so on. By the 1950s, candy for trick-n-treating gained massive popularity, especially in the United States.
What Does Halloween Mean In The Bible?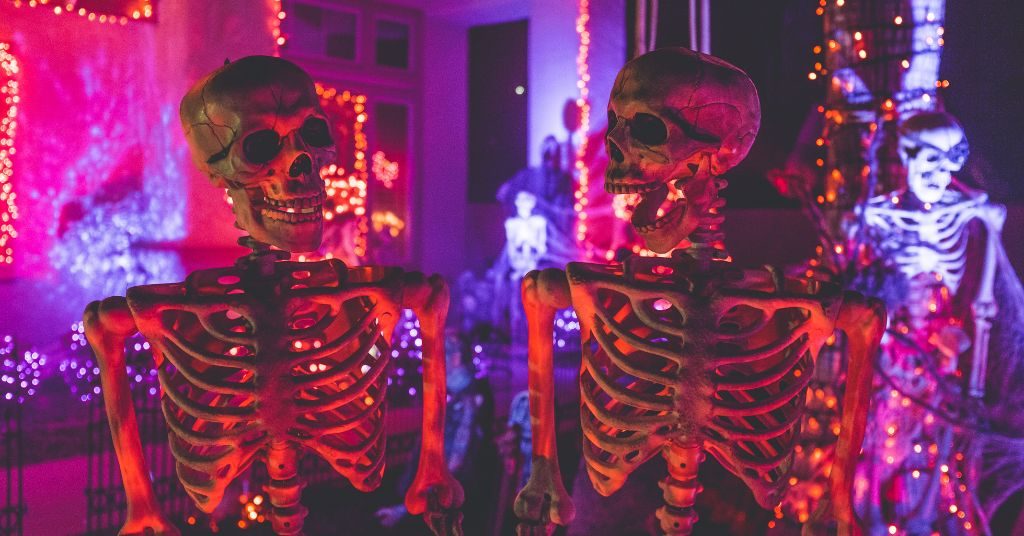 Bible has many instances and verses where the mentions of Halloween or similar situations are available, such as:
Corinthians 10:21: "You cannot drink the cup of the Lord and the cup of demons. You cannot partake of the table of the Lord and the table of demons."
Ephesians 5:11: "Take no part in the unfruitful works of darkness, but instead expose them."
1 Peter 5:8: "Be sober-minded; be watchful. Your adversary, the devil, prowls around like a roaring lion, seeking someone to devour."
Besides, Halloween celebrations among Christians have divided responses. Some Christians reject its festivities because they believe it is a pagan holiday where people worship & glorify evil spirits.
Whereas, some Christians accept it with open arms. According to them, it's a harmless & fun opportunity for kids to dress up in costumes and have the best time of their lives. It is a time of decoration, parties, laughter, pumpkin carvings, trick-n-treating, and making memories.
Why do we celebrate Halloween with pumpkins?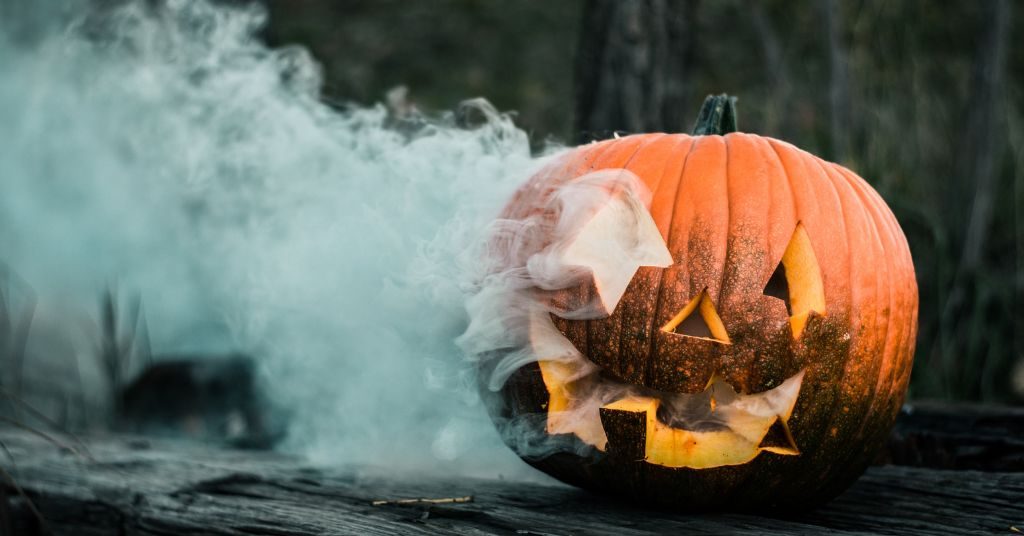 According to a popular belief, during the night of Samhain, the line dividing the real world from the dead becomes thin, giving the "Otherworld" creatures' the opportunity to roam the earth on this day. The departed spirits of both good and bad, might come to visit the earth on this day. The Celtic people set up a table for a feast for their departed loved ones. Also, they set treats outside their houses for the wandering souls & spirits. And to ward off the evil spirits from their homes, they put carved pumpkins and turnips in front of their doors. Celtics wear costumes if they go out at the night, just in case, they get to face any evil spirits. They do such a thing to protect themselves from evil.
What Activities Or Customs Are Popular For Celebrating At Halloween?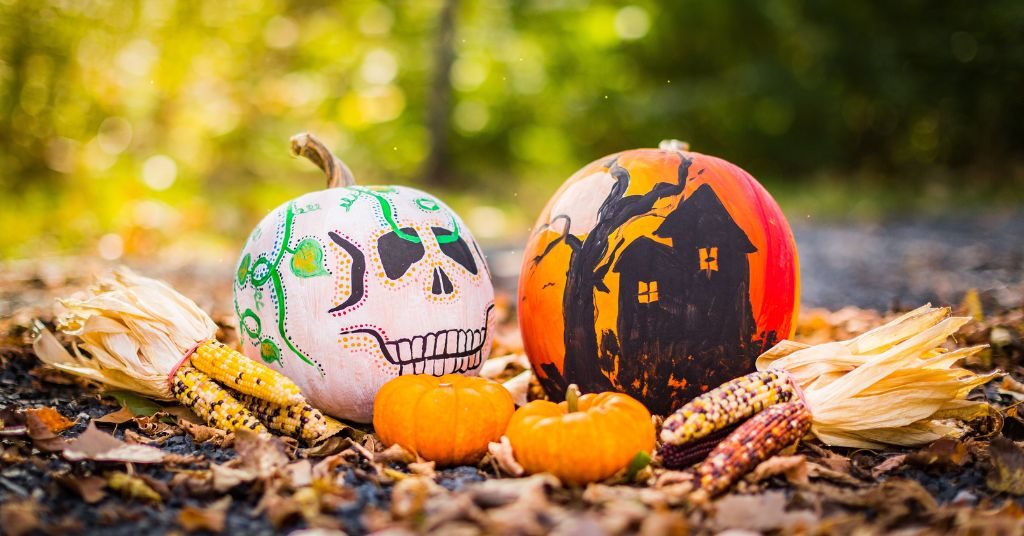 Over the passage of time, Halloween Day has acquired its own identity. In the USA alone, people spend around $6 billion annually on Halloween, making it the country's 2nd largest commercial holiday after Christmas. Some of the most popular Halloween activities, customs and traditions from different parts of the world are:
1) Carving Halloween Jack-O'-Lanterns (Carving Pumpkin or Turnips)
2) Wearing Scary/Spooky Costumes
3) Going For Trick-or-Treating
4) Bobbing For Apples
5) Preparing Soul Cakes For Prayer
6) Lighting Up A Bonfire
7) Spotting Bats (That's unusual, but it's a part of the Halloween activity)
8) Eating Candy Apples
9) The Popular Orange And Black Colours
10) Telling or Re-telling Some Scary Stories
11) Devil's Night or Mischief Night (Because you never know what will happen next)
What Are Some Fun Activities To Make It More Delightful & Spooky?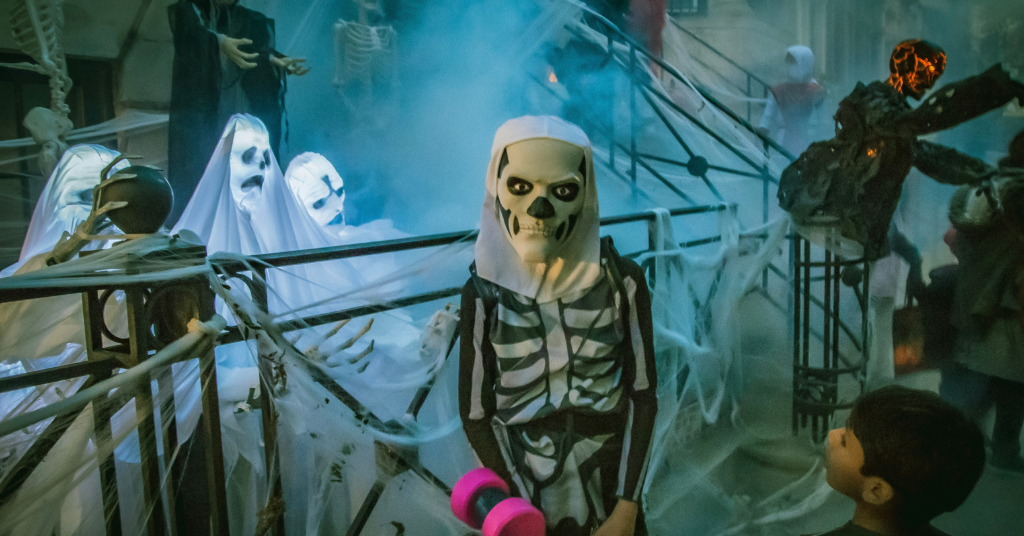 1) You Can Watch Halloween Movies
What's the festival when we don't get to celebrate it with family? Similarly, to make the festivities of Halloween full of fun with family, watch some movies to make the day more delightful. Some of the must-watch movies are:
It's the Great Pumpkin, Charlie Brown (1966)
E.T. the Extra-Terrestrial (1982)
Gremlins (1984)
The Goonies (1985)
Ghostbusters (1988)
Kiki's Delivery Service (1989)
The Addams Family (1991)
The Nightmare Before Christmas (1993)
Hocus Pocus (1993)
Casper (1995)
Corpse Bride (2005)
Monster House (2006)
Coraline (2009)
Toy Story of Terror (2014)
Goosebumps (2015)
Muppets Haunted Mansion (2021)
One thing is for sure, watching these Halloween movies with your loved ones will make your day unforgettable.
2) Visit A Halloween Store Or Make Some Fun DIY Items
When the season of Halloween begins, most stores start keeping all the scary & spooky things there are available in the world to lure customers. Indeed, those things are full of creativity, fun, and indulging, but sometimes they are out of budget too. Why not make your own version of Halloween goodies and become a DIY master?
3) Arrange A Halloween Horror Night Party
The show stopper for Halloween celebrations is dressing up in different costumes and going out for trick-n-treating. You can make this happen by arranging a Halloween Horror Night Party and creative costumes as a dress code. Make your own rule by inviting friends, family, and kids to make it more fun and delightful. Not to forget inventing different costume ideas for groups and family members.
4) Attend A Halloween Event
Many people host Halloween events for a varied list of people. Some events are kids-friendly, some are suitable for families, whereas others are appropriate for adults only. To make this day more entertaining, you can attend an ideal Halloween event of choice where you can wear the perfect Halloween costume. People residing in metro cities of India, such as, Delhi, Mumbai, Kolkata, Bengaluru, Chennai, etc., can attend parties specifically designed according to their preferences.
5) Decorate Your Home
To make this day more entertaining, you can decorate your homes with different Halloween decorations available in the market. Be creative and use your imagination to make it more spooky and Halloween-spirited. A most useful tip – don't forget outdoor decorations.
Final Words
Halloween is no doubt the most celebrated festival around the world. The beginning of October reminds people to turn into a full-on Halloween spirit. Though it started as warding off evil from lives, nowadays, it's celebrated to have more fun with friends and family members.
If you are looking for different ways to create a perfect DIY Halloween decoration, then, visit PiggyRide. The platform offers extensive course options to choose from so your kids can start learning creatively from an early stage.