Ganesh Chaturthi, also known as Vinayak Chaturthi or Vinayaka Chavithi, is one of the most popular festivals among Hindus to celebrate the birth of Lord Ganesha. The festival is observed in the month of Bhadrapada as per the Hindu calendar. This year people will celebrate Ganesh Chaturthi on 31 August 2022. Not only in India, but people around the world celebrate it with equal zeal and enthusiasm.
Let's Get To Know A Little Bit Of History Behind Celebrating Ganesh Chaturthi
Lord Ganesha is the son of Lord Shiva and Goddess Parvati. There are many stories hooked to the celebration of Ganesh Chaturthi, but two of them are the most familiar ones.
As per the first story, Goddess Parvati created Lord Ganesha out of dirt from her body to protect or guard her when Lord Shiva was not around. That's why she gave Lord Ganesha the task of guarding her bathroom door while she was taking a bath. In between everything, Lord Shiva came back home. Since Lord Ganesha had no idea who Lord Shiva was, he tried to stop him. The process enraged Lord Shiva, and that's how he ended up severing Lord Ganesh's head after a dispute between them.
When Goddess Parvati knew about the ordeal, she got infuriated and asked Lord Shiva to rectify his mistake. Lord Shiva, in return, promised her to get Lord Ganesha's life back. He sent "Devas" (powerful deities) in search of any child's head, and they ended up finding a head of an elephant. In the end, Lord Shiva fixed Lord Ganesha's head, and that's how Lord Ganesha came into existence.
According to the second story, "Devas" requested in front of Lord Shiva and Goddess Parvati to create Lord Ganesha. They were asking to create someone who could be a "Vighnakarta" (creator of obstructions) for "Rakshasas" (monsters) and become "Vighnaharta" (who avert obstacles) to support Devas.
The Significance of Ganesh Chaturthi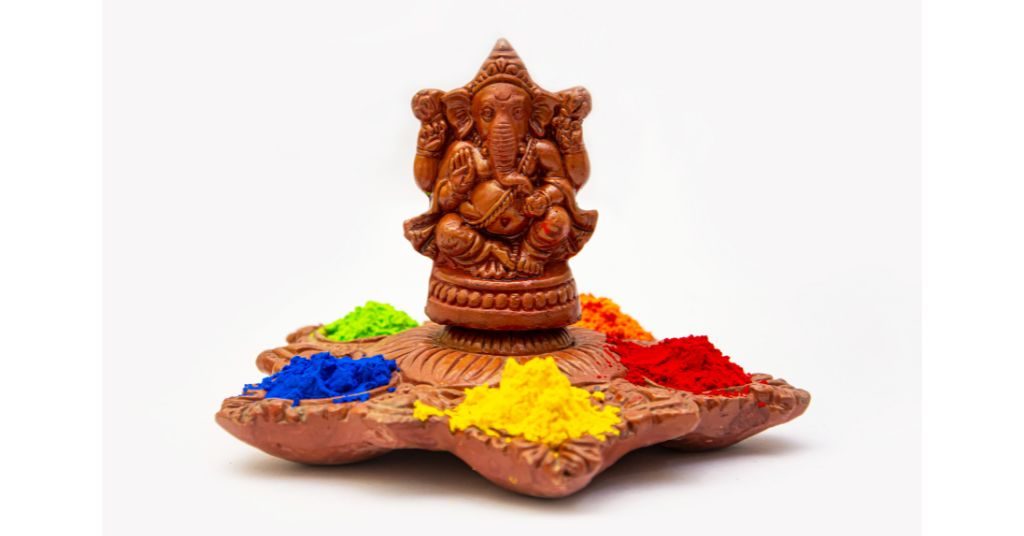 People who celebrate Ganesh Chaturthi have a profound belief in Lord Ganesha because Lord Ganesha has the power to fulfill wishes and bring good luck into the life of his disciples. That's why devotees who pray to him are free of sins and on the path to gaining wisdom and knowledge about religion and the world.
When we look at Ganesh Chaturthi from a historical perspective, we see people celebrating this festival since the period of Shivaji Maharaj. And during India's freedom struggle, was due to the great Lokmanya Tilak, who changed Ganesh Chaturthi into a public extravaganza from a private celebration. He wanted people from different castes to celebrate it together with peace and harmony.
What Are The Rituals Of Ganesh Chaturthi?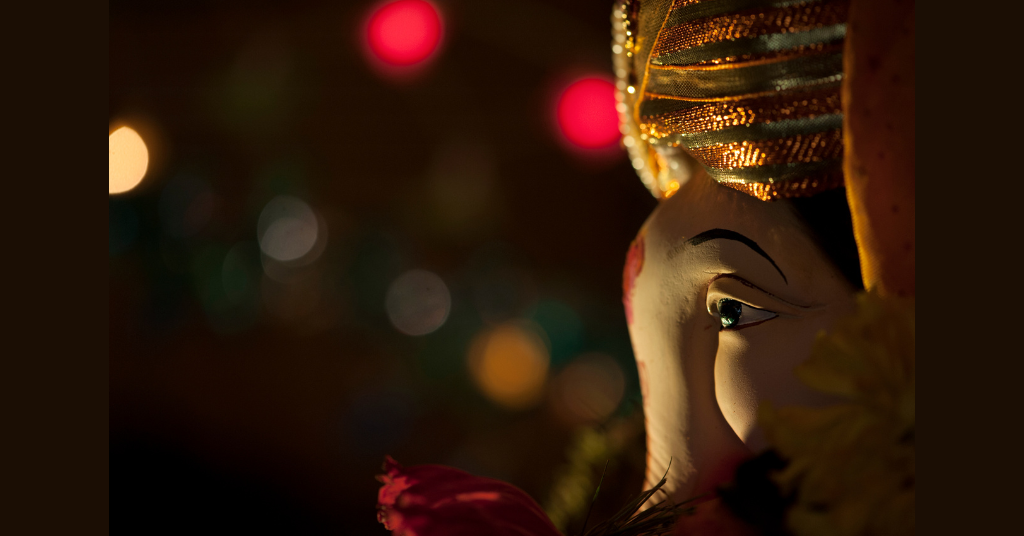 Devotees around the world celebrate Ganesh Chaturthi for ten days. There are mainly four rituals that believers perform during that time, they are – Pran Pratishtha, Shodashopachara, Uttarpuja, and Ganpati Visarjan.
In a ritual of Pran Pratishtha, a priest chants a mantra to summon life in the diety.
In Shodashopachara, people offer their prayers to Lord Ganesha in 16 different ways.
In Uttarpuja, devotees bid their farewells to Lord Ganesha with profound respect and affection.
Then comes Ganpati Visarjan, where devotees immerse the statue of Lord Ganesha in water. While performing the immersion, people chant 'Ganapati Bappa Morya, Purchya Varshi Laukariya' in the Marathi language, which translates to "Goodbye Lord Ganesha, please come back next year."
The excitement of festivities changes the ambiance, with people preparing everything possible to make the festival memorable in their lives. Numerous artisans create Ganesha idols of different sizes to be placed as per the availability of space. Devotees assemble a beautiful 'pandal' at their homes, localities, or temples to install the idol or statue there. People decorate the statue as per their tastes and preferences. Some people decorate it with flowers, garlands, or light. It's up to their belief and devotion. Also, people clean their homes during Ganesh Chaturthi to greet the upcoming blessings.
How To Make This Festival Memorable With Kids?
Now comes another important part, how to make this Ganesh Chaturthi memorable with kids and family members? Lord Ganesha's art & craft is not only creative but also fun-filled. Sharing with you some Ganesh Chaturthi activities to make this day more cherished.
1) Cooking and Baking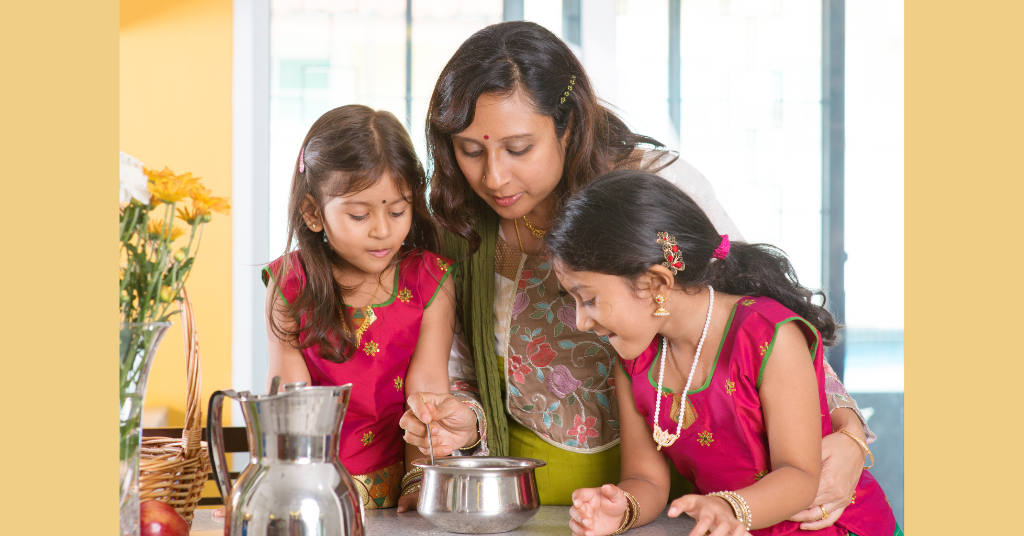 What's the festival without making some mouth-watering delicacies at home? Lord Ganesha loves Modak, Pooran Poli, and Karanji, and that's why we prepare it with adoration at home. But this year, don't indulge in cooking or baking alone. Instead, involve your little ones in the process. Undoubtedly, it will be messy and disordered, but in the end, it will be worth the fun, and also, kids learn something new at home.
2) Art & Crafts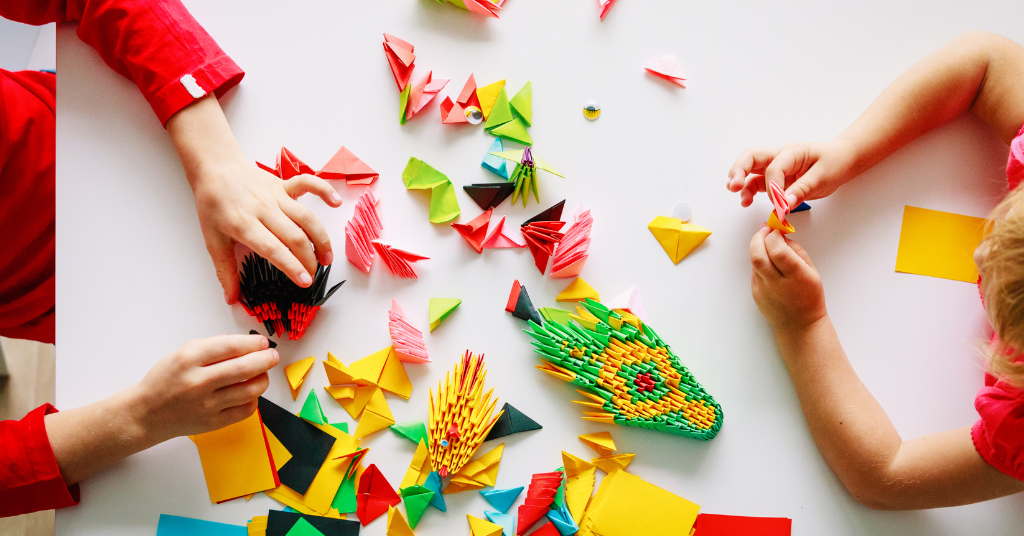 Every kid is a talented artist, some stroke brushes with perfection, some love drawing, and others can paint like Picasso. The bottom line is that art & crafts can help invoke a hidden artist from everyone. Kids can create numerous crafts such as paper garland, which can be used to adore Lord Ganesha's idol at home, or greeting cards, which they can send to friends and outstation relatives.
3) Rangoli Creation
Rangoli is a fun-filled activity that strengthens kids' hand-eye coordination, visual representation, and color analysis. It helps them improve their creativity by making a different form of artistic rangoli with the help of different colors.
4) A Fun-Filled Treasure Hunt That Includes Laddoo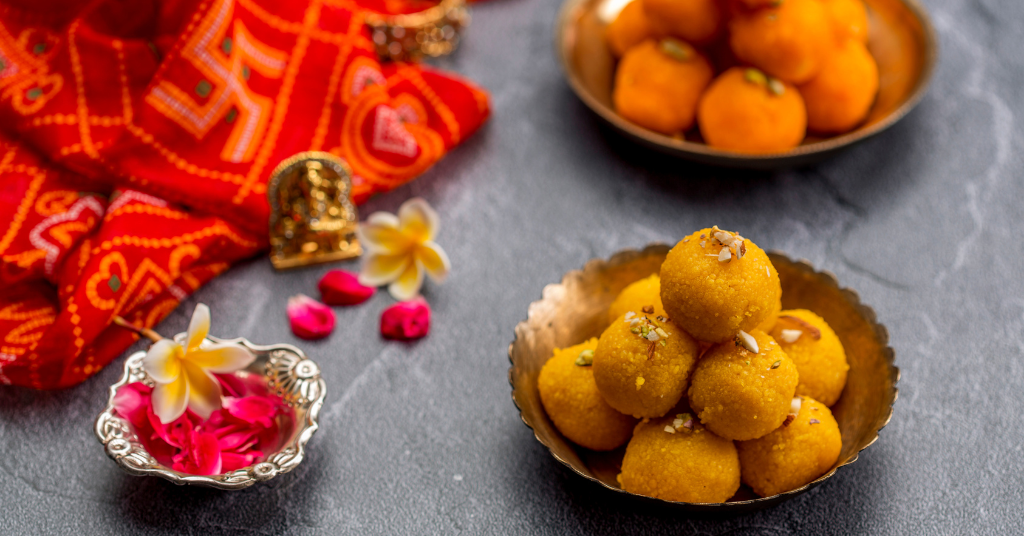 Certainly, a marvelous option to try out during the Ganesha Chaturthi festival. Before beginning the treasure hunt activity, All you have to do is hide laddoos in secret and write funny & comical clues on paper that help kids find those laddoos. Don't forget to mention clues. It will make their treasure hunt easy and filled with laughter and pleasure.
5) Coloring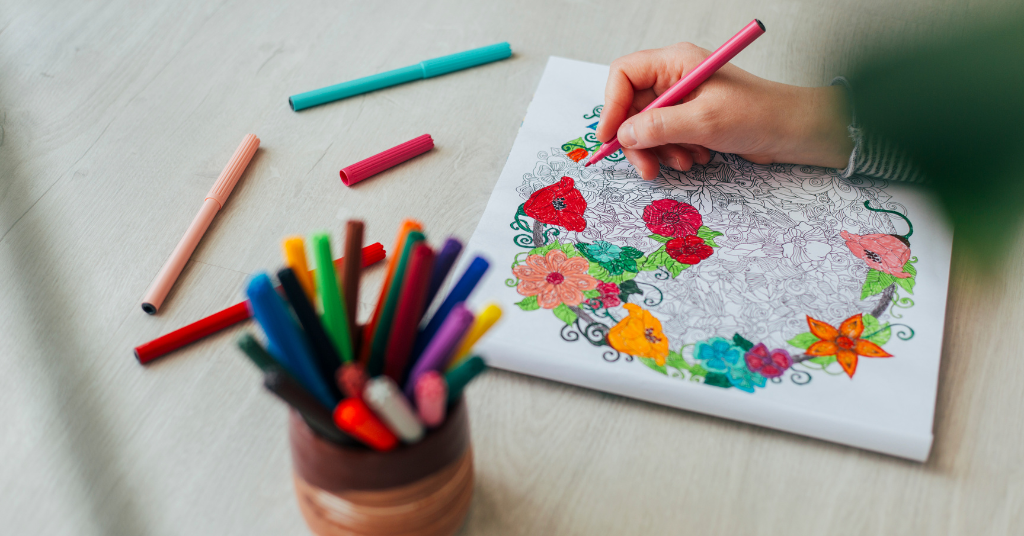 Coloring is an activity that no kids decline easily. All you have to do is give them a coloring book or just a piece of drawing paper with their favorite colors, and voila! They are ready to spend time designing the most wonderful creation without any trouble.
Take Away
The festival of Ganesh Chaturthi has its humble importance in the hearts of everyone. Lord Ganesha symbolizes benevolence for a new beginning and is known to be the one who removes obstacles from our paths. Also, people worshipped Lord Ganesha for knowledge and prosperity.
If you are looking for different ways to make your kids stay busy or just want them to indulge in festive activities, make sure to visit Piggy Ride. The website offers a comprehensive list of different courses and extracurricular activities to make your kids learn things with ease.
The team of Piggy Ride wishes you and your family a very happy Ganesh Chaturthi! May this year, Lord Ganesha removes all the obstacles from your path, provide you with the needed wisdom, and shower his blessings on everyone.
Happy Ganesh Chaturthi 2022!