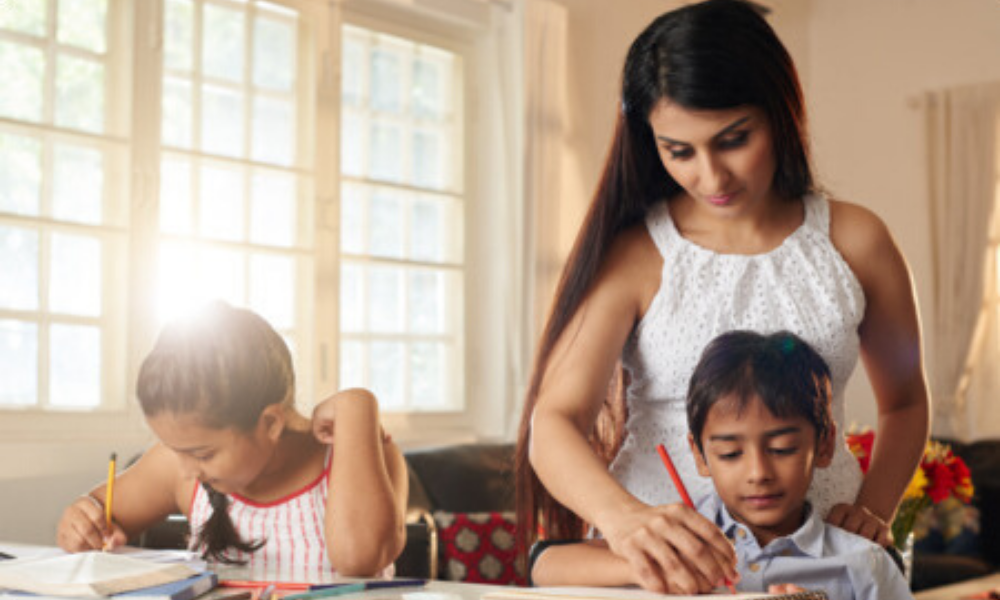 Do you realize we have passed through half of the year 2020 and It has been more than 3 months children are confined to homes?
Yes, we have!
By now we all know Schools/ Tuition, classes are not going to open anytime soon due to pandemic, and children should not suffer in terms of learning. During the initial months of COVID19, everything changed for each one of us, we tried different ways to cope with the situation, and tried keeping children occupied with multiple things like drawing, learning dancing, etc of their own with a hope that it will go within weeks, etc.
But unfortunately, we are still in this phase. So we need to come up with a better learning process – Online Courses/Classes and skills apart from their regular academic curriculum so that they can be fruitful for children in terms of adding value in their knowledge.
Our children live in the digital world. Using gadgets, technology-related games, apps makes them happy and we can encourage them to use the same thing for availing the learning new skills by online classes.
Before I suggest some courses to the parents out there, let me guide you on why you should enroll your kids for online classes.
1. Multiple Options To Choose
When it comes to choosing online classes, we are overwhelmed by multiple options. Choose the one which you find best, do a little survey, check the authentication, check the tutor/seller/platform which suits your budget as well. Go through the reviews, reach out to the Platform via email for any clarifications. Don't hurry!
2. Flexibility
Usually, Online classes are flexible with time, plus classes are categorized as a one-on-one or small batch of 5 students, etc depends upon course, tutor, or platform. On top of that, you can download the sessions for revisions, etc later for yourself.
Related Article: 5 Solid Reasons Why Art And Creativity Are Important For Your Kids
3. Reduced Cost
No traveling cost, and of course learning from the comfort of your home is always appreciated. Apart from that at present situation safety is our major concern, so let children stay home and learn from online classes.
4. No Geographical Hurdles
At times we want to learn from an expert but they are out of reach due to the geographical locations but online classes have no such hurdles. Look for an expert with vast experience and enroll yourself for online classes with ease.
5. Personalized Attention
Personalized attention due to the fewer number of students during classes. It helps students to focus and remain attentive and interactive all the time.
So, if keeping on counting we will surely come up with many more advantages of online classes. So now comes the point of choosing classes for adding a new skill.
We have wonderful options for children to choose from and they are surely going to love it. Here goes some of them:

1. Coding and Programming courses
Look around yourself – Technology, websites, digital platforms everywhere, they are created from coding and programming techniques. Students have a great future ahead if they are interested in working on it from an early age and add this skill for themselves. There are courses for C programming, Python, Java, HTML, and much more available online.
Related Article: Home School Guide: Practical Tips For Parents And Teachers
2. Foreign Languages courses
Most of us know 2 – 3 languages that are mostly used across the country – English, Hindi/Urdu, and native one.
How about making our children learn a foreign Language – French, Spanish, Portuguese, German, and Arabic?
Children have a very good pick up for languages and they learn it easily if taught in early childhood. The language courses also help in getting more opportunities while growing up for further studies outside the country.
3. Music Classes
The music classes include all forms of music such as vocal, instrumental, and dancing. They are really soothing and keep children to remain calm and occupied for good. The classes are offered by experts and professionals of a particular niche. There is a never-ending list of music classes that one can learn. The students can choose for themselves to get trained in playing like guitar, Piano, Tabla, flute, drums, Violin, and much more. They can learn the vocal and dancing of classical and western forms.
4. Graphic Designing And Animation Classes
I don't know anyone who is not glad to see an animation or creative, well animations are eye-catching and grab the attention of the audience. It is the skill of the designer that keeps him/her to create designs for personal or professional purposes. The digital world requires good graphics and one needs to be skilled with designing part. So graphic designing courses are also booming for a long time and children can get their hands on it.
5. Yoga Classes
Children's physical, mental, and spiritual well-being is important, so to unwind any mood swings and anxiety due to present pandemic, practicing yoga is a need of an hour. The online classes for yoga can help children to sleep faster, better, and longer – helping them to remain active during daytime for studies and other activities.
You can choose the classes as per the interest of your child, don't force them, see what they are passionate about, and enroll them with ease.
Let me make it a little easier for you, have you checked with the PiggyDiscovery Platform?
Bang on, and take a virtual tour around our app to discover thousands of courses from experts on our platform.