With Ganesh Chaturthi nearing, the festivities have already begun. Lend your ears to the reverberating sound of the Nashik dhol. Look around and immerse yourself in the holy vibes of this colorful festival. Lord Ganesha is the supreme king of knowledge, with the whole universal intelligence that exists in him. The occasion is just perfect to use our beloved Ganesha's life and teachings to teach your kids some good things.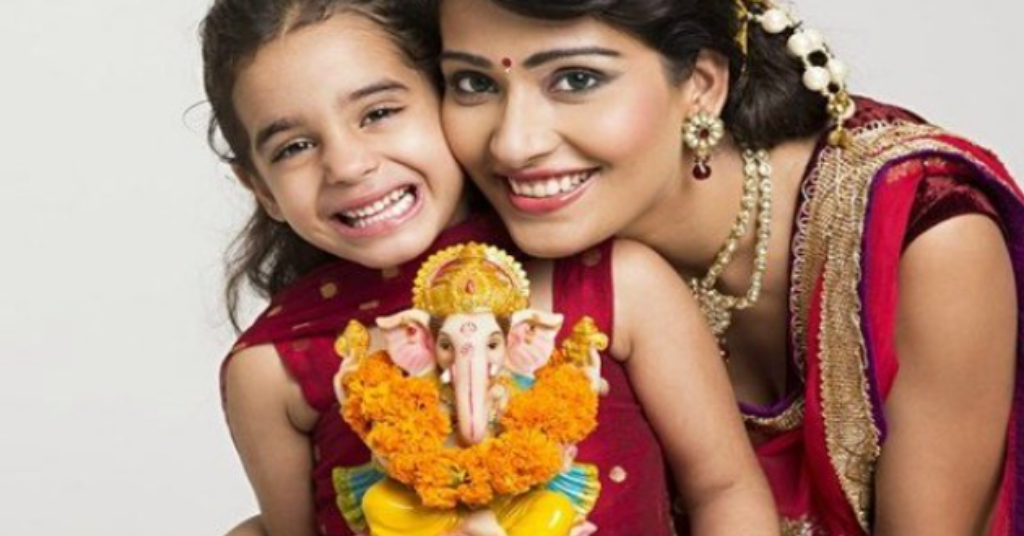 So, let's together take a look at some of the important teachings of Lord Ganesha, which are considered an integral part of human life.
1. Accept Your Imperfections
Using the idol of Lord Ganesha, teach your child about accepting yourself the way you are. Well, it's a human body with the head of an elephant! What better way to teach your kids that not all of us can be complete or perfect. Rather than crying and complaining, we should embrace our flaws confidently and beautifully. We must learn to accept ourselves and everyone around us the way we are.
2. Your World Revolves Around Your Parents
According to the story, both Karthik and Ganesha were given the challenge of encircling the entire world 3 times. Karthik was eager to start with the challenge so he took off at once! However, Ganesha being the smartest and the wittiest one, knew that he would never be able to match the speed against Karthik's agility and the pace of his vehicle- the peacock. So, after continuous deliberations, he came up with the best solution. He looked at his parents and realized that- "For me, my parents are my world. I'd rather encircle around them than wasting my time roaming around the globe". As the result, Karthik had lost the race. Well, this popular story of Lord Ganesha doesn't only teach your kids to respect their parents and elders but also think out of the box. Your physical weaknesses should not act as an obstacle.
3. Listen More
You can use the ears of Lord Ganesha to teach the importance of being a good listener. It has been observed that, when people share their grief or sorrows with you, what they need is non-judgemental advice; just let the speaker pour out their heart. Therefore, you should teach your kids to be patient and listen carefully. When someone walks up to them to communicate something, they need to listen before they talk.
4. Never Give Up
As a parent, it is your responsibility to encourage your child so that they don't give up easily whenever they encounter any life-challenging problem. That's what Lord Ganesha's next lesson focuses on. Another body part that can be used to teach your child, is the idol's tusk. Ask them to carefully observe the broken tusk. You must tell the story. That is why it is so. When Sage Vyasa was dictating the story of Mahabharata to him, his pen broke. So, to avoid interruptions, he sacrificed his tusk and used it as a pen to continue writing. Using this story you can teach two important things to your children, which are to never give up and also emphasize the importance of making the best of what you have.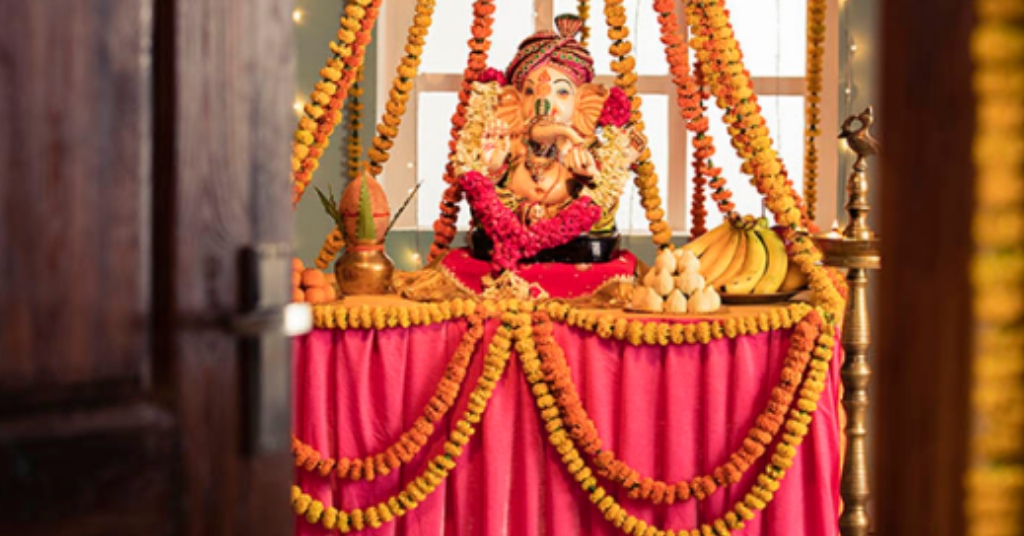 5. Be Kind and Forgiving
Lord Ganesha's life has been full of learning experiences and incidents. He was very fond of sweets, so he ended up overeating. He patiently waited for the nightfall to leave for home so that his bloated stomach would not come to anyone's notice. Well, the moon noticed it and made fun of Ganesha for the same. This agitated him and made Ganesha angry. Eventually, Ganesha cursed the moon that he would become invisible from the day on. The moon realized his mistake and pleaded for Ganesha's forgiveness. Well, Ganesha could not take back his curse, so he tweaked it a little and said that the moon would get thinner every month and become invisible on one day, every month. That day is popularly known as "Amavasya". You can use this story and the act of Ganesha's forgiveness to teach your child to be kind-hearted and careful in their actions.
6. Respect and Be Humble
Lord Ganesha's vehicle is a mouse. Most of us hate this animal because it feeds on our food. It is considered an unworthy animal because it comes out and attacks in the dark. However, Lord Ganesha choosing a mouse as his reliable travel vehicle can be used to teach your kids about humility and how to respect even the tiniest of creatures. You need to tell your kids that this trait is important if they want to earn a sense of respect and dignity from people around them. On the holy occasion of Ganesha Chaturthi, teach your kids the importance of respecting others.
7. Try to Make the Best Use With What You Have
Every one of us is aware of the story of how Parvati created Ganesha out of the dirt which was collected from her body while Shiva was away. Parvati had asked Ganesha to guard the entrance to her door while she went for a bath. When Shiva returned, Ganesha did not permit him to enter. Without realizing the fact that Ganesha was his son, he beheaded him. However, this all made Parvati depressed and she ordered Shiva to replace their son's head with the head of the first living thing he came across. Well, an elephant was the first thing Shiva came across and that's how Ganesha ended up with the body of a human and the head of an elephant.
3 Important Takeaways
The 3 key takeaways that you can take from this story-
(a) The molding of your child is in your hands (creating life out of dirt).
(b) Duty above everything (Ganesha not letting Shiva enter).
(c) Creating the best with whatever you have (replacing Ganesha's head).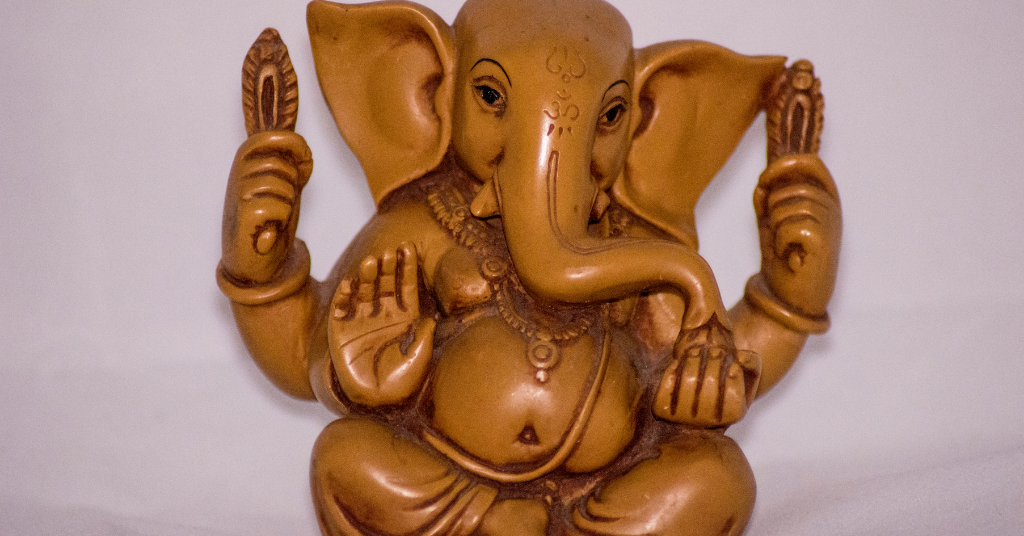 8. With Knowledge Comes Success
In northern and southern India, Lord Ganesha is depicted by goddess Saraswati and goddess Lakshmi on either side of the idol. You can use this to teach a lesson to your kids. You should tell your kids that while goddess Lakshmi depicts good luck and prosperity, and goddess Saraswati represents knowledge and wisdom. Using this point you can teach your kids that success is bound to come to those who possess knowledge and wisdom. Therefore, knowledge and success go hand in hand.
9. Maintain a Proper Balance
If you have seen the idol of Lord Ganesha carefully, you will realize that one of his feet rests on the ground while the other one is folded. Using this, you can teach your toddler about the importance of balancing. You can tell them why it is important to strike a perfect balance between their inner and outer self. You can also tell them that even if they have everything in terms of materialistic possessions, they will never find true happiness with their inner self. Tell them that by letting the materialistic possessions go, they will be able to strike a perfect balance between spiritual and material needs, and it is important to lead a happy and content life.
10. Be a Good and an Effective Listener
You can use Lord Ganesha's ears for symbolising the importance of effective listening. A good listener is one who always has a better understanding of the situation at hand. Even in decision making, listening to others helps you in comprehending the situation from a totally different perspective and hence, guides you towards a better solution.

Final Words
This Ganesh Chaturthi, these are some of the valuable life lessons from Lord Ganesha that you can give to your child and motivate them to be better representations of themselves.
We at PiggyRide, hope that this Ganesh Chaturthi brings in lots of fun and happiness in everyone's life. Enjoy the festivities and stay safe.
Ganpati Bappa Morya!