So, the year 2022 has not been great for our Bollywood music industry, after the demise of Lata Mangeshkar and Bappi Lahiri, the sudden death of Krishnakumar Kunnath who was popularly known as K.K. has left everyone in a state of shock. In fact, K.K. was away on a music tour to Kolkata and he died on Tuesday.
The 53-year-old singer was performing at a college festival when he fell sick and was later declared dead at Kolkata's CMRI Hospital.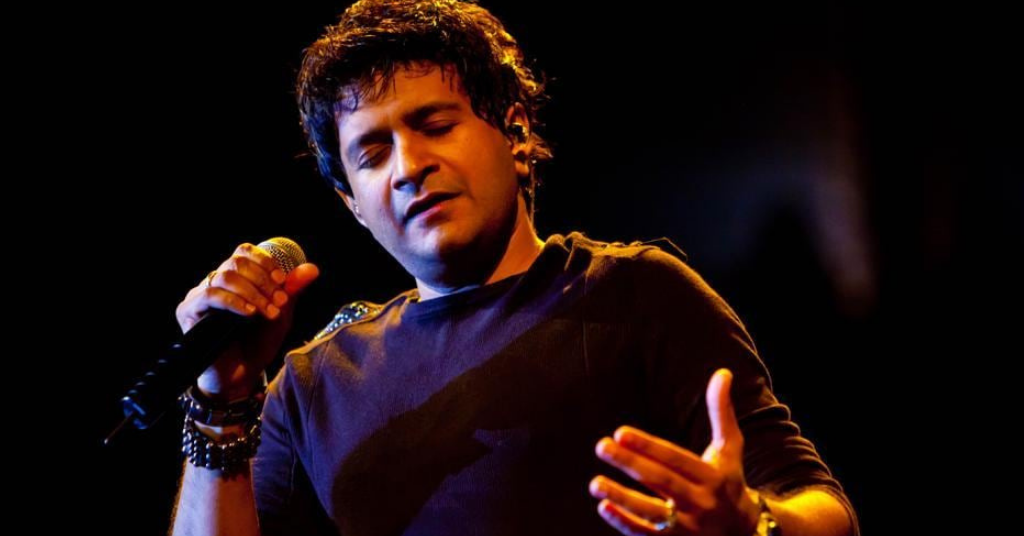 The singer has been an integral part of everyone's childhood, and he even rose to fame with his debut and evergreen album Pal, which featured heart-touching songs like "Pal", "Yaaron", etc. To add to this, "Tadap Tadap Ke" from the movie "Hum Dil De Chuke Sanam" was the biggest turning point in his career.
So, let's pay tribute to K.K. by celebrating his soulful legacy which he has left behind.
Lesser-Known Facts About K.K.
1. Started His Career With by Working in a Hotel
Before stepping into the world of Bollywood and music, K.K. had said that he used to work in a hotel before he came to the city of dreams, Mumbai. And to help him achieve all his dreams, K.K. was well-supported by his wife who stood as a pillar of support throughout his musical career.
2. Sang Over 3,500 Jingles
The Delhi boy, Krishnakumar Kunnath or K.K. has sung over 3,500 jingles before he started singing professionally in Bollywood movies. In fact, he has sung these jingles in 11 different Indian languages.
3. K.K. was First Spotted by Hariharan
For K.K. destiny had planned everything for him and things were perfectly falling in place for the Delhi boy. The singer was noted saying that when he was in Delhi, Hariharan was the man who noticed him while he was singing in Delhi and advised him to move to Mumbai and pursue his dreams of becoming a professional singer.
4. Made his Debut with Maachis
K.K. made his debut in the industry with the movie 'Maachis' and he was credited for the song 'chod aaye hum woh galiyan'. His co-singers were Hariharan, Suresh Wadekar, and Vinod Sehgal. The song was composed by Vishal Bharadwaj and it turned out to be a Blockbuster hit.
5. Kishore Kumar Inspired Him
When it comes to inspiration, Kishore Kumar was K.K.'s inspiration and he was in the awe of his style and approach to music. In the majority of his interviews, K.K. was always spotted saying that when he was small, he used to listen to Kishore Kumar a lot and his voice motivated him to take up music as a professional career.
6. K.K. Never Attended Formal Schooling in Music
We are pretty sure that most people will be surprised to know that K.K. never received formal training or education in music. Though he went to a music school for a few days he got bored easily and never went back there. Furthermore, he used to say that he always learned and mastered a song by hearing it. As he grew up, he came to know that even his idol, Kishore Kumar used to learn new songs just by listening to them so there was no way by which he would ever go back there.
7. He was a Versatile Singer
Well, it's not a hidden fact that how good a singer K.K. was, and when it comes to the versatility factor, he sang in many other regional languages apart from Hindi. From Tamil to Telugu, Marathi, Kannada, Bengali, Malayalam, Gujarati, and Assamese, he has sung songs in all these languages.
Final Words
These are the 7 lesser-known facts about K.K. who was not only a phenomenal singer but also a very good human being. From celebrating friendships with "Yaardon Dosti Badi Hi Haseen Hai" to celebrating your first love with "Mera Pehla Pehla Pyaar Hai", and shedding tears on "Maine Dil Se Kaha", are just some of the masterpieces that will remain immortal for the times to come. With the sudden demise of K.K., a beautiful and soulful era of the 90s has come to an end. The entire team of PiggyRide is sending their heartfelt condolence to his family.
May his soul rest in power. Om Shanti!