UAE, aka United Arab Emirates, is not all about pristine beaches, desert or iconic skyline high-rise buildings (even though it's magnificent). The United Arab Emirates offers some amazing places to visit for all ages and interests.
The country has gained the world's attention with its unique construction of buildings, innovative locations, and unusual ways of development. If you are looking for a perfect gateway with family this upcoming winter, then UAE has some of the best places to visit.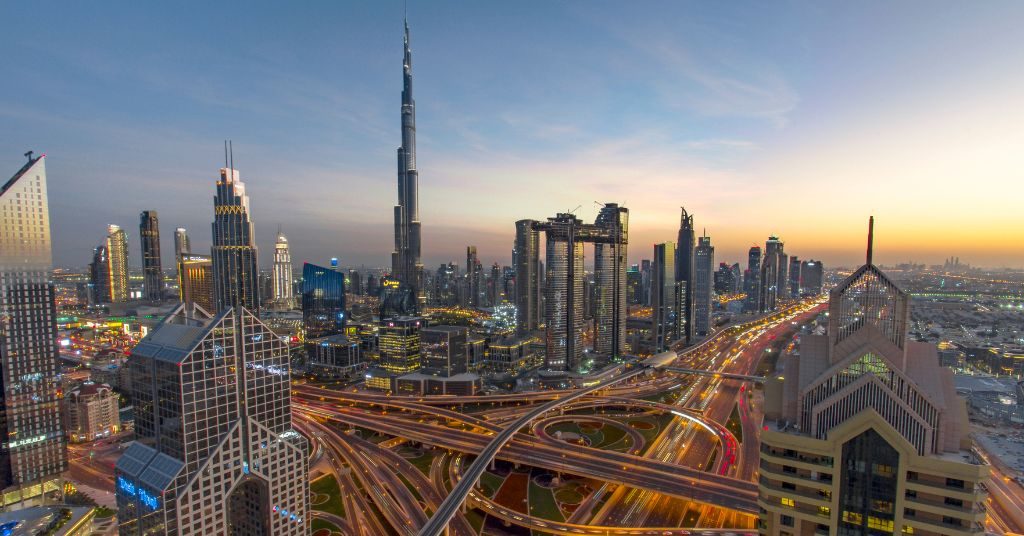 The United Arab Emirates offers a lot a person can imagine. From different shopping markets & malls to roaming around on sandy beaches, you can enjoy a lot of activities in the place. Some of the best places to visit in the UAE depend upon your interests. Either way, it offers everything for luxury-life lovers, adventure buffs, or nature enthusiasts.
Best Places To Visit In The UAE With Family
Undoubtedly, UAE has a lot of unique and magnificent places to explore with the family. Some of the main attractions are:
1) UAE's Famous Dessert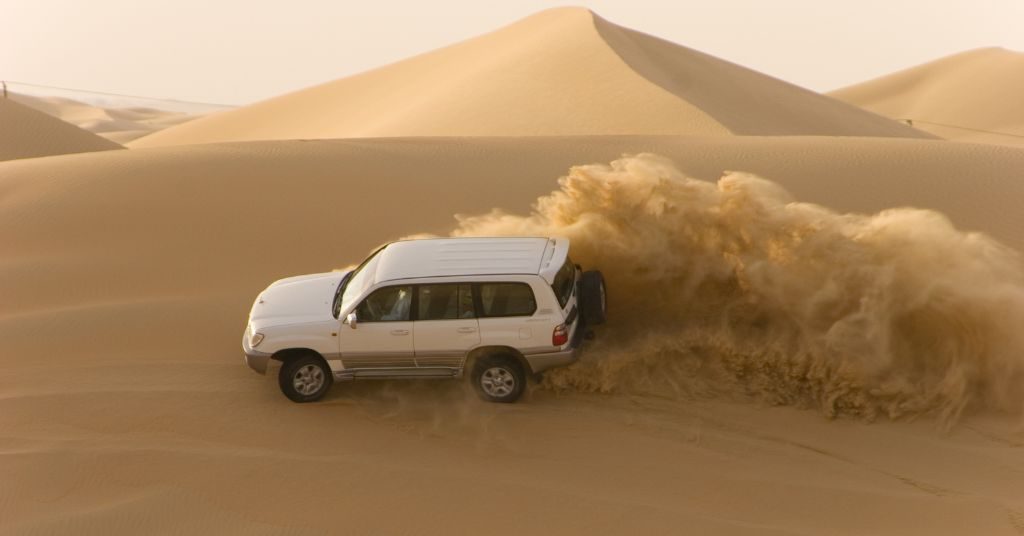 Certainly, deserts are synonymous when talking about the UAE. It is one of the main tourist attractions and the best place to visit in the UAE to see it with your family. Desert sports activities such as desert safaris are a major attraction here. The United Arab Emirates has three deserts:
i) Rub'al Khali
ii) Al Badayer Desert
iii) Liwa Oasis, Abu Dhabi
2) Burj Khalifa, Dubai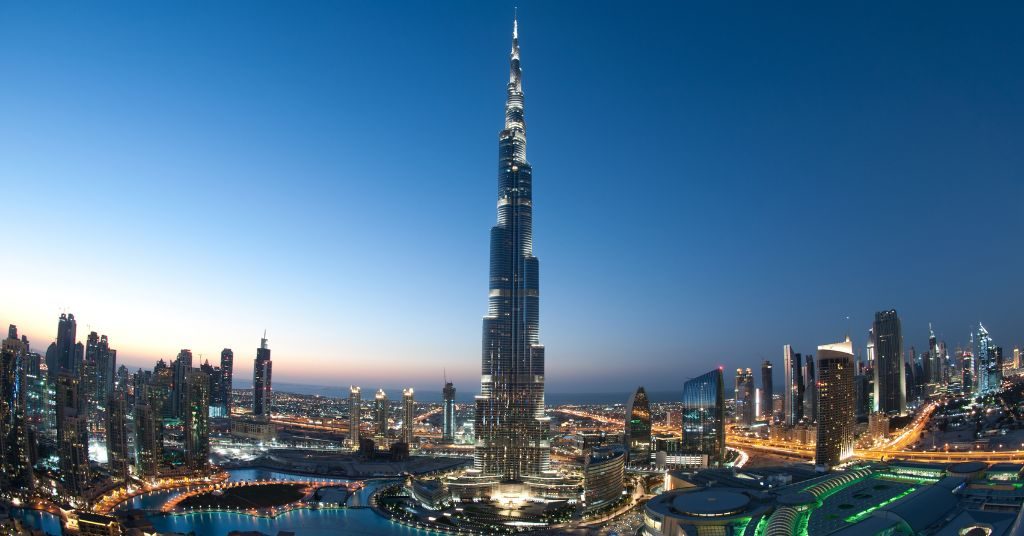 Burj Khalifa is a sight to behold. The place will mesmerise you with its charm. Even if you don't believe in its charm & magic, then Burj Khalifa, being the tallest building in the world worth a shot to watch in real life. You can take a trip to the observation deck and see a glorious panoramic view of Dubai.
Rate Of Tickets: There are various ticket types to visit this place. Also, the prices of tickets vary according to the time of your visit. The time of sunset is usually expensive.
To Reach The Top Level Floor – 124 & 125
Non-prime hours ticket (from 9 AM to 3:30 PM and from 6:30 PM until closing)
1) Adult (12 years+) – Ticket price from 149 AED
2) (4-12 years) – Ticket price from 114 AED
3) Infant (below four years): FREE
Prime hours ticket (from 4 PM to 6 PM):
1) Adult (12 years+) – Ticket price from 224 AED
2) Child (4-12 years) – Ticket price from 184 AED
3) Infant (below four years): FREE
NOTE: The price of the tickets increases as you travel toward the top level of Burj Khalifa.
3) Sharjah Arts Museum, Sharjah
If you are an art lover, then Sharjah Arts Museum will serve as a paradise to you. The museum dedicated to art spread across three storeys and exhibits over 500 collectables, is home to diverse art collections in the UAE. Located on Corniche Street in Sharjah, is one of the best places to visit with your family.
Rate of Tickets: Free Entry
Timings: 8 AM – 8 PM
4) Sheikh Zayed Mosque, Abu Dhabi
Sheikh Zayed Grand Mosque in Abu Dhabi is a perfect example of Islamic art & architecture. Its interiors are embellished with gold, glasswork, mosaic tiles, and an immense amount of marble usage, and its exterior is constructed with vivid white stones. It is among the best places to visit in UAE for free.
Rate Of Tickets: Free Entry
5) Bastakia, Old Dubai
A must-see tourist spot in the United Arab Emirates is Bastakia in Old Dubai. You can witness here the preserved buildings in typical Arabian architectural style. Not only that, but this place is home to numerous museums.
Some museums will let you enter the houses and get a glimpse of the Arabian interior within a quarter. You can see different mosques and small surviving segments of the original Dubay city wall. A perfect place to visit in the UAE if you are interested in archaeology, history and art. It is located in Bur Dubai.
Rate of Tickets: Free Entry
6) UAE's Popular Souks
For many travellers coming to the United Arab Emirates, shopping is everything. For them, shopping is the UAE's main attraction and one of the primary reasons to visit the country. If you find yourself in this category, then the Deira district in Dubai is a perfect match for you. The destination is famous for its gold souk and fish souk.
If in case, you don't get to visit the Deira district, worry not. Each Emiraticity has its own souk. So, whichever Emirati city you are in, don't forget to explore its souk.
If you are still confused about what the souk is about, then let me tell you that a souk is a type of (let's say) local market where people can get a good deal on numerous local products at better prices compared to the shopping at the malls.
7) IMG World Of Adventure, Dubai
The IMG World of Adventure in Dubai is one of the world's largest indoor theme parks. The place is constructed in an area with a size of nearly 28 football fields. Not only that, but also this place offers more than 20 rides and attractions with four different themed zone – Cartoon Network, Marvel, IMG Boulevard and Lost Valley Dinosaur Adventure.
There are 28 dining outlets inside the premises. To enjoy your visit to this place, keep all your trips and plans aside because it will certainly take a whole day. Also, your kids + family will cherish the moments in the end.
Rate Of Tickets:
i) General Park Admission: AED 345
Free entry for children who are under 1.05m in height.
ii) IMG Kids Zone One hour: AED 50 | Full day – AED 100
iii) Annual Membership Pass: AED 725
Final Thoughts
There is no doubt that the United Arab Emirates has everything to offer to everyone despite their age. Above mentioned are some of the best places to visit in the UAE with your family. Undeniably, the country has more to offer than the places mentioned above. So, book your tickets and plan your memorable trip to the United Arab Emirates.
Moreover, if you are looking for travel recommendations, local and international, look no further and visit PiggyRide. The platform offers an extensive list of tips & guidance for different gateways to ease your travel journey. Visit the website today!