In a technologically driven world, flashcards have proven to be an excellent teaching tool especially when it comes to memory retention. Since the majority of educational institutions have resorted to online learning, flashcards have become a popular medium amongst teachers because of their proven effectiveness. Apart from teachers and students, even parents appreciate the use of flashcards in online learning simply because it's an easy and at-home teaching method. Moreover, there are different ideas of using flashcards in online learning, but before that let's try to understand what a flashcard is and what are the advantages of using flashcards in teaching.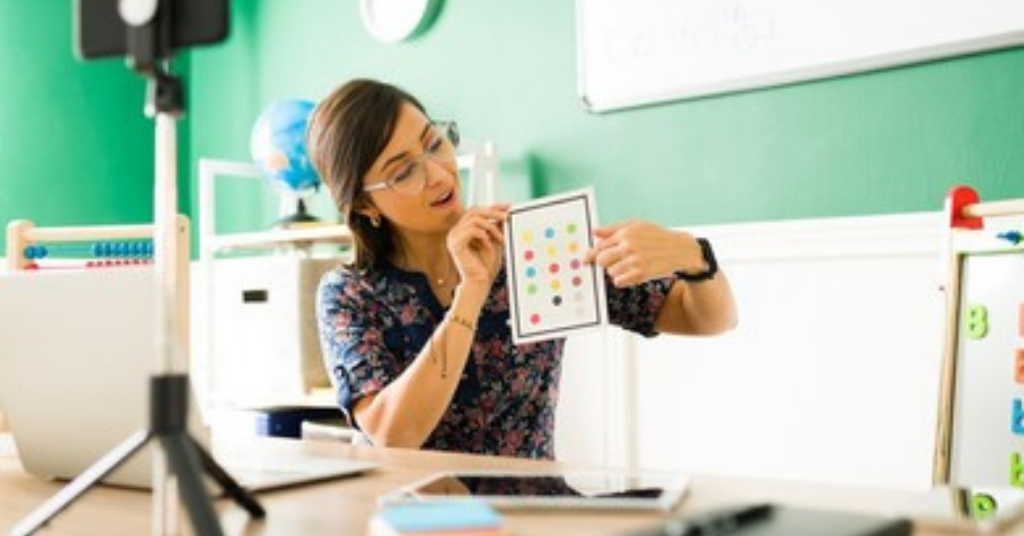 What is a Flashcard?
A flashcard can be defined as a small note card and it is used for testing and improving the memory of children. Generally, flashcards are 2-sided, with the hint given on one side and the information about the clue or the hint given on the other side. It can consist of names, vocabulary, new concepts, or certain procedures. For instance, one side of the card may say, "Delhi", and the other side, "The capital of India". Moreover, there is a range of different flashcards available representing a particular category of information that you are trying to remember, learn, and master.
Advantages of Using Flashcards in Teaching
a) Cost-Effective Solution
Flashcards are one of the most cost-effective solutions that you can incorporate into your online teaching. Well, you are required to invest your money in a fancy set of cards and convert them into flashcards. All you need to do is make cards out of plain and simple paper. Your main focus should be on the different and unique ideas of using flashcards in your regular online classes. Don't overspend on fancy paper or card sets.
b) Portable
Another great thing about flashcards is that they are portable and you can easily carry them in your bags. You can take your flashcards with you anywhere, and anytime with utmost ease and comfort. They are also less bulky, and you can access them anywhere, anytime, as per your wish.
c) Highly Functional and Effective
There is no doubt about the fact that flashcards can give your learning experience a whole new dimension. The portability benefit of flashcards can play a key role in improving your overall learning efficiency. Moreover, by carrying the cards everywhere, students will be able to make productive use of their time and learn something new every day.
d) Very Versatile and Flexible
One of the best things about using flashcards in online learning is that you can use them easily for a multitude of different subjects and topics. Whether it is history, mathematics, science, or any other subject you name it; and you have got it. However, listed below are some of the common ways of using flashcards-
i) For remembering important historical events and dates.
ii) For memorizing vocabulary.
iii) Understanding and learning mathematical formulas.
iv) Remembering chemical formulas.
Ideas for Using Flashcards in Online Teaching
Now let's take a look at some of the best and popular ways of using flashcards in online learning and how they can help in the retention of information.
1. Memory
When it comes to using flashcards for online learning, one of the best ways to use them is by playing a memory-based game. All you have to do is to print out a set of flashcards as per the total number of students. Now they display the flashcards on your screen and make sure that they are facing downwards. Now let the students flip over the 2 cards. In case the word and the image match, they can proceed ahead. However, if not, ask them to flip them back and let the other student take a turn. In the end, the student with the highest number of pairs will win the game.
2. Mix and Match Game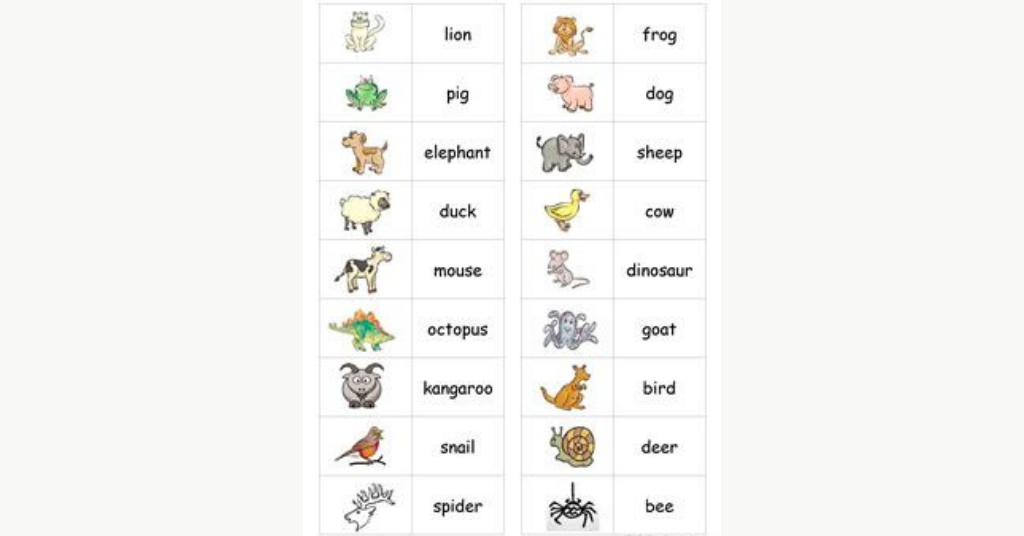 In this method, you need to divide your class into a group of 6 children each. And each group has to compete against each other. On one hand, half of the kids will get an image flashcard, and on the other hand, the remaining students will get the word flashcard. Now the students are supposed to find their match by giving certain prompts that will describe either the word or the image.
For instance, with animal cards, you can frame clues such as I can swim, or I live in the forest, etc.
3. Pictionary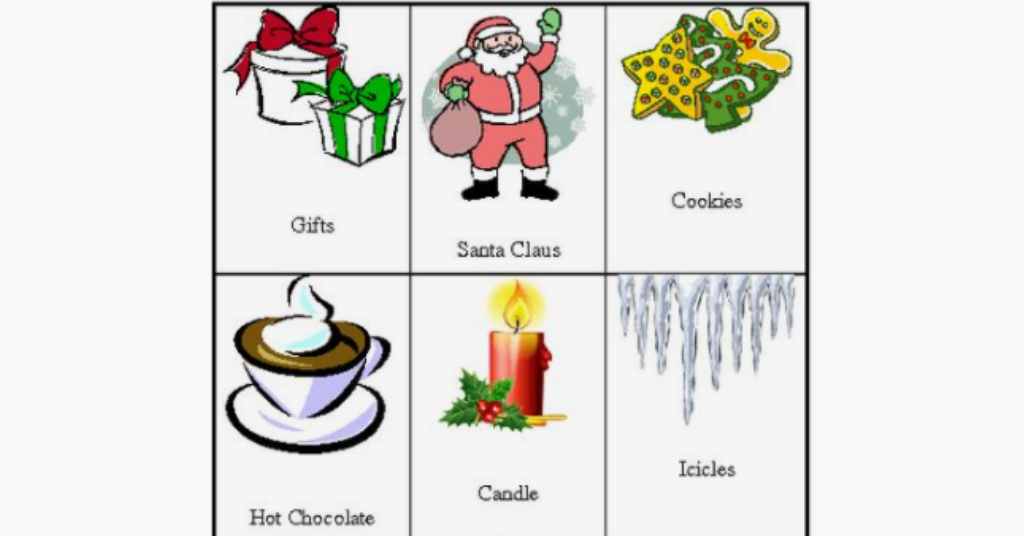 Pictionary is one of the old-school flashcard games that is loved by all. As a teacher, divide your entire class virtually into 2 teams and name them as A and B respectively. Ask a student from team A to pick a word flashcard and either draw an image on the paper or enact it out. Team B will get roughly 30 seconds to guess the word. Lastly, in the end, the team with the most points wins.
4. The Spelling Bee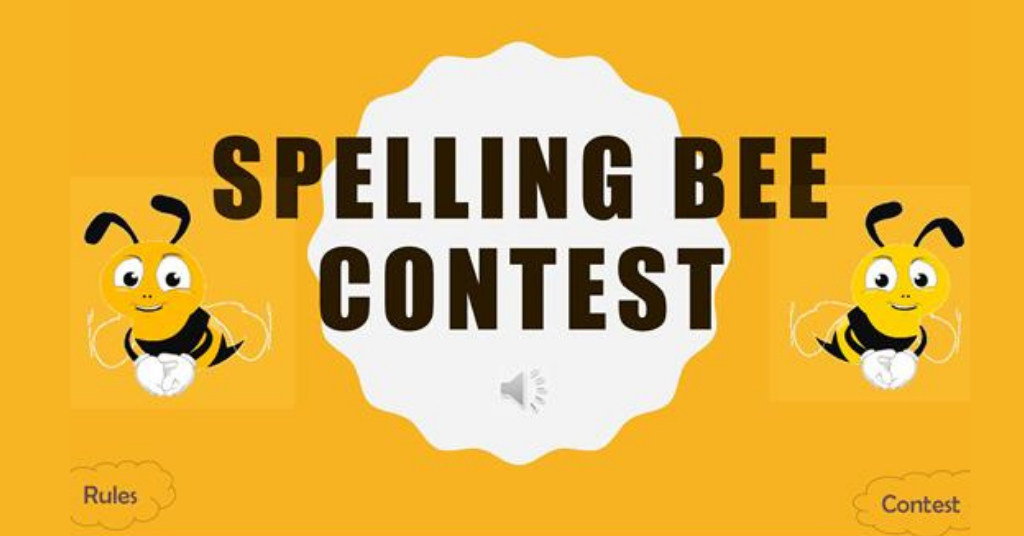 Everyone must be aware of the spelling bee contest that almost everyone has been a part of in their school days. If your students are missing out on the fun, you can organize an online spelling bee contest using flashcards. Again divide your class into 2 teams as A and B respectively. Show the flashcard to one of the students from Team A. If they can spell the word correctly, the team will get a point. Just like the Pictionary game, the team with maximum points wins!
5. The Category Game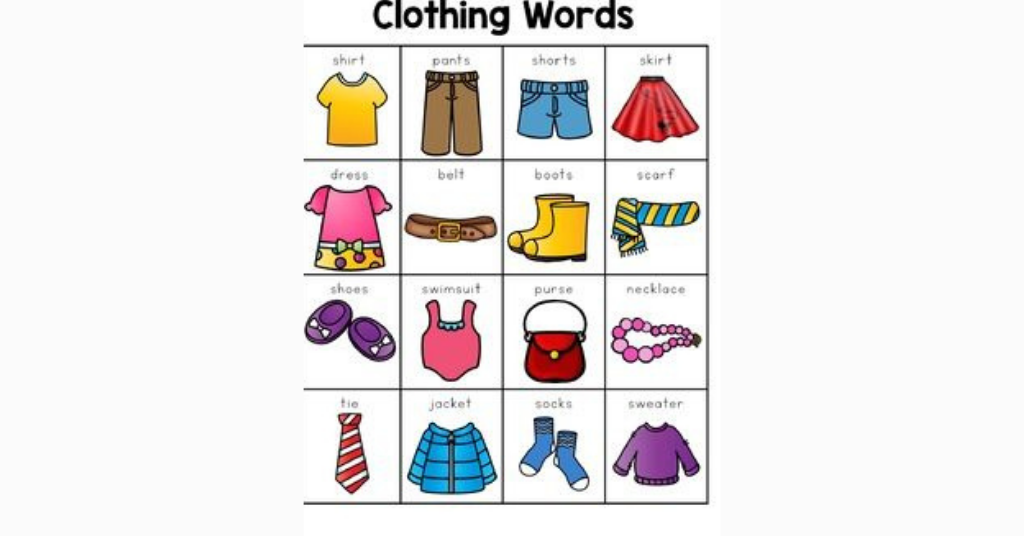 If you are looking for different flashcard examples, this game should be on your list. To make your online classes interesting and engaging, divide your entire class into 2 teams. Now try to make around 50-100 flashcards and display them on your screen. Once you are done, ask your kids to Go! All the students must hurry up and try to match the flashcards with their respective categories. Now it's up to you and your imagination the categories that you want to include. For example, the clothes that you wear in summer, or cities and their popular monuments, etc. Ultimately the team with the maximum number of right flashcards wins.
Final Verdict
Ever since our education system has gone online, flashcards have turned out to be the most effective way to make the class interactive and interesting. Moreover, flashcards play a crucial role in your child's overall learning process. It makes them more focused and increases their retention power. Therefore, these are the top 5 ideas for using flashcards in your online classes. You can explore an end number of options and try to experiment with both the flashcards as well as the subjects. In case you want some help, you can also explore the official website of PiggyRide and look for different ways of making flashcards. PiggyRide offers some of the best online art and craft classes. Using these online classes as a reference, you can easily plan out your flashcards. Don't let the learning wait!