Museums are perhaps the perfect source for us to provide all the information about changing times. It's a place of extreme fascination that persuades us to think critically about how people used to live in a different time and what kind of things they utilised during that time. Most people love visiting museums and exploring all the historical elements humankind has ever operated. In this article, we will be sharing with you a list of all the best museums in Delhi that you can visit with your little ones.
Before Moving Further, Do You Know What Museum Is?
A museum is a not-for-profit, permanent institution in the service of society that collects, conserves, interprets, researches and exhibits tangible and intangible heritage. A perfect place open to the public, which is easily accessible and inclusive because museums foster diversity and sustainability. The main aim of museums is to operate and communicate ethically and professionally with the participation of communities. The place offers varied experiences for different communities for education, enjoyment, reflection and knowledge sharing. Now, let's start exploring some of the best museums in Delhi that you can visit with your kids.
Best Museums In Delhi To Visit With Kids
1) Air Force Museum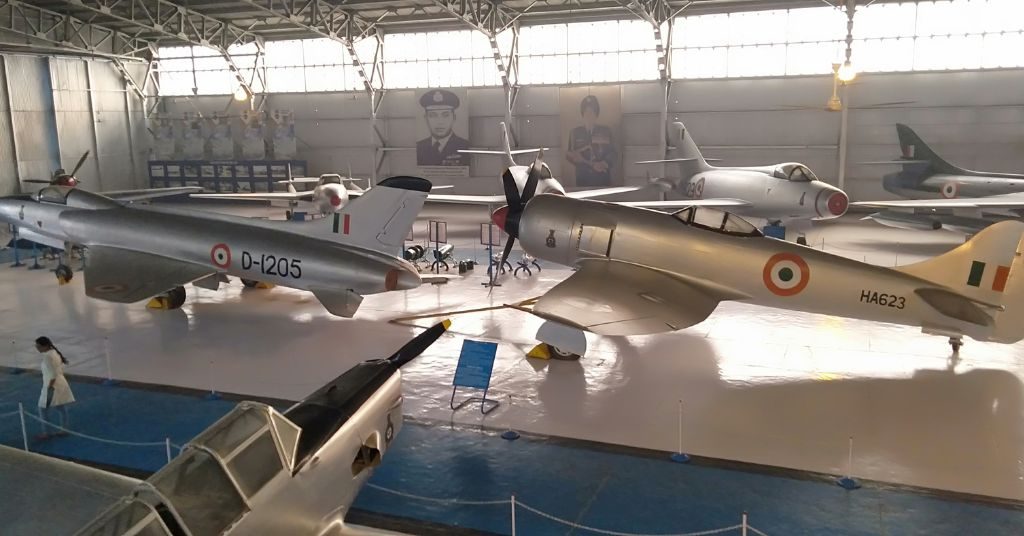 Timing: 10:00 AM to 5:00 PM
Closed: Monday & Tuesday.
Ticket: Free
Attractions: Delhi's Air Force Museum has a collection of varied aeroplanes and armoury that depicts the history of the Indian Air Force. It has a vast exhibition of aeroplanes and armouries on display that will help kids learn and understand the machinery and other technicalities.
Location: Palam, Delhi Cantonment. New Delhi-110 010.
2) National Gallery of Modern Art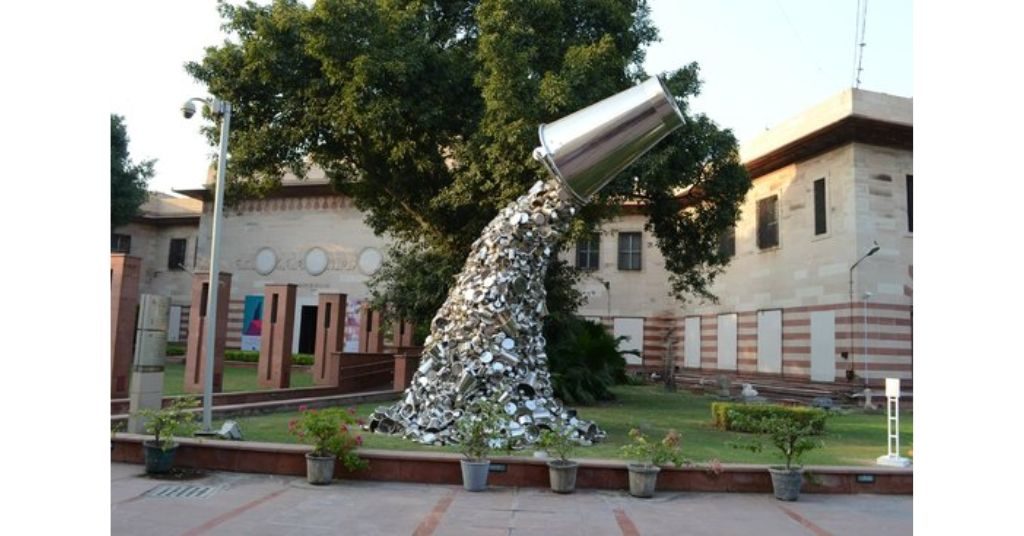 Timing: Tuesday – Friday: 11:00 AM to 6:00 PM | Saturday – Sunday: 11:00 AM – 6:00 PM
Closed: Mondays and National Holidays
Ticket: Free for Children & Students | ₹20 for Indians | ₹500 for Foreigners
Attractions: Established in 1954, this is the best art museum in Delhi to explore the contemporary art of India. The royal building of the National Gallery of Modern Art is the former residence of Maharajas of Jaipur. This place accommodates a magnificent collection of paintings, some of which are as old as 150 years. Here, you can see the paintings from the 19th to early 20th century of British artists – Thomas Daniell and his nephew William.
Location: Jaipur House, India Gate, Near Delhi High Court,
New Delhi- 110 003.
3) Shankar's International Dolls Museum Musical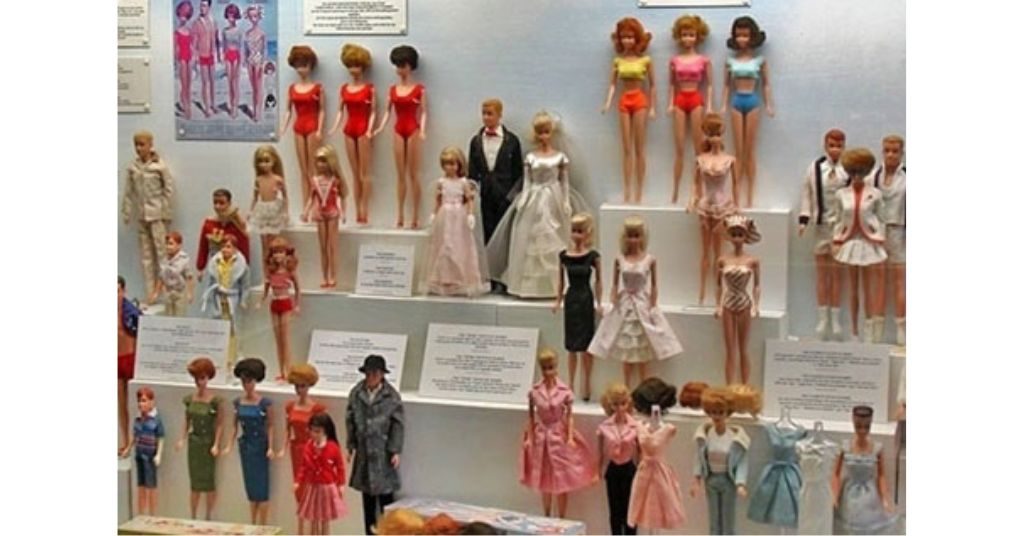 Timing: 10:00 AM to 5:30 PM
Closed: Monday.
Ticket: ₹15 for Adults | ₹5 for Children
Attractions: The place is known as the dreamland of many children. Shankar's International Dolls Museum Musical housed nearly 6,000 dolls from 85 countries on display. Not only that, but the India exhibit section comprises 500 dolls dressed in different costumes worn from all over the country.
Location: Nehru House, 4, Bahadurshah Zafar Marg, N. Delhi
Ph.: 23316970-4.
4) National Science Center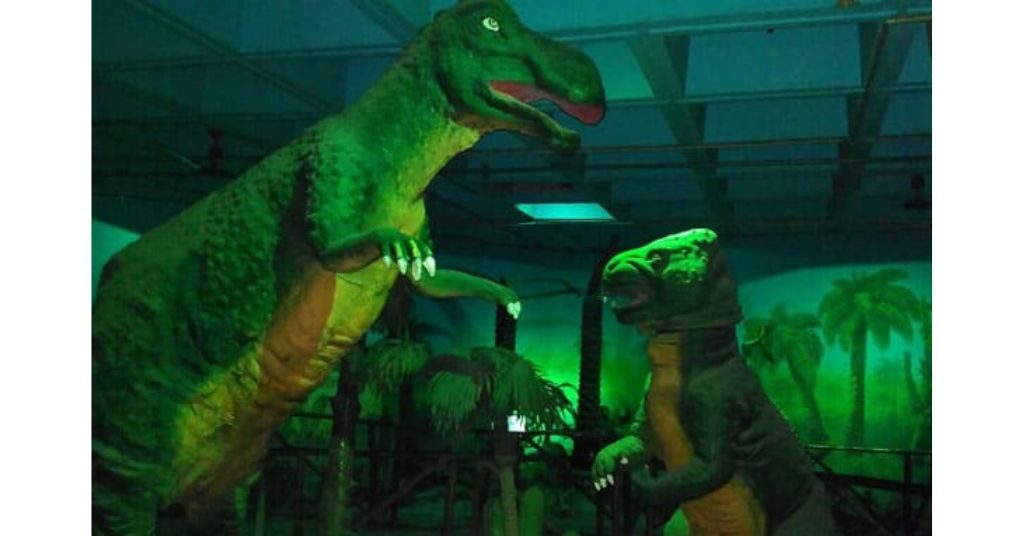 Timing: 9:30 AM to 6.00 PM
Closed: Holi & Diwali
Ticket: General Entry ₹70 | Student's Entry ₹25 | Free Entry for Children below 3 feet (90cms).
Attraction: The place is constructed on eight floors and is one of the best science museums in Delhi. The museum accommodates working science exhibitions as well as displays the history of architecture. Not only that, this place has diverse sections suitable for different age groups, such as Heritage & Dinosaur gallery, Human Biology gallery, Fun Science Library, and so on. Also, there are a number of hands-on displays available that explain the law of physics. This science museum in Delhi has a lot to offer. It's better to prepare for a whole day trip while visiting National Science Center.
Location: Ministry of Culture Near Gate No. 1, Pragati Maidan, Bhairon Road, New Delhi – 110001.
5) Museum of Illusion
Timing: Monday – Friday 11:00 AM – 8:00 PM | Saturday – Sunday 11:00 AM – 9:00 PM
Closed: None
Ticket: Monday – Friday: ₹650 for Adults & ₹520 for Children (3+) | Saturday – Sunday: ₹690 for Adults & ₹550 for Children (3+).
Attractions: The Museum of Illusions promises you some mind-bending tricks. The first-of-its-kind museum in India and 30th in the world, this museum has a different fan base. This place is camera-friendly and offers 50 crazy exhibits that will trick your mind into creating some of the greatest illusions. It shows immersive delusions for people of all ages, perfect for kids to make them understand and retain practical knowledge. Indeed one of the best museums in Delhi to visit with your kids and learn something new!
Location: A 30-33, 1st Floor, A Block, Inner Circle, Connaught Place (Near Rajiv Chowk Metro Station Exit Gate Number 8), New Delhi – 110001.
6) Nehru Museum & Planetarium
Timing: Tuesday – Sunday: 9:00 AM to 5:00 PM
Show Timings: 11:30 AM & 3:00 PM for English | 1:30 PM & 4:00 PM for Hindi
Closed: Monday
Ticket: ₹50 for Adults | ₹30 for Children (4 – 12 years) | ₹20 for Students
Attraction: Nehru Museum & Planetarium showcases varied newspaper clippings and photographs from the independence movement of India. This place used to be the residence of the Late Jawaharlal Nehru, the first Prime Minister of India. After his death, it was converted into a museum. The place exhibits several photographs of the former Prime Minister. It will give you an account of his life.
Location: Teen Murti Bhavan, Teen Murti Marg Area, New Delhi, Delhi, 110011, India
7) Ghalib Museum and Library (Ghalib Academy)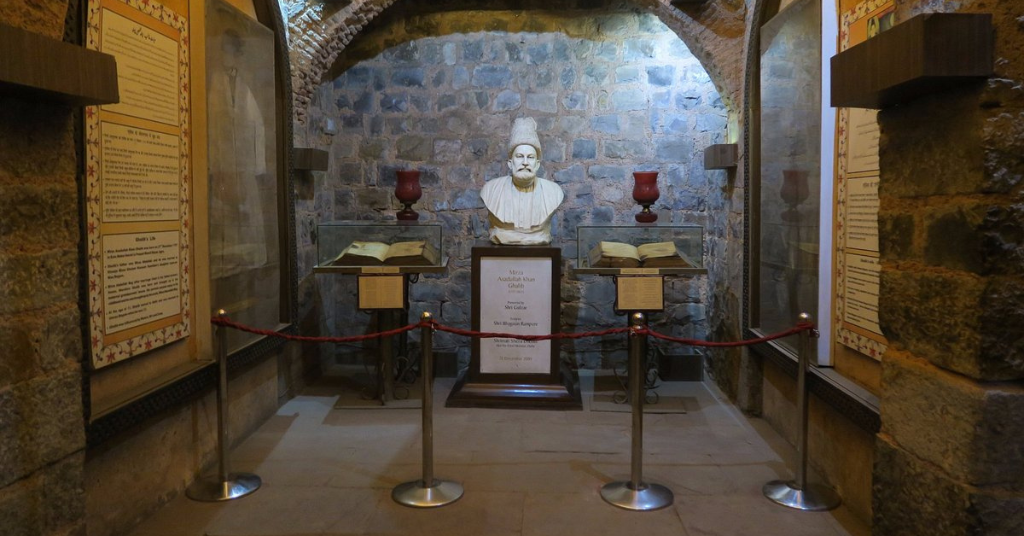 Timing: 10:00 AM to 6:00 PM
Closed: Sunday
Ticket: Free
Attraction: Inaugurated in 1969 by the then President of India, the Late Dr Zakir Hussain, this museum exhibits the life of one of the greatest Urdu poets Mirza Asadullah Khan Ghalib. Situated on the third floor of the Ghalib Academy building, this place showcases his statue, photographs, books, and several important documents of his age. Ghalib Museum and Library also has an art gallery where paintings made by famous & eminent artists like Satish Gujral, M. F. Hussain and others are on display.
Location: Basti Hazrat Nizamuddin, New Delhi. Ph.: 24351098.
Final Thoughts:
It is no doubt that Delhi has everything that a person desires to explore. Be it different waterparks, kid-friendly restaurants & cafes, parks, world-class malls, and much more to explore all at once. This article is a helpful guide for parents who are looking for an adventurous trip to the best museums in Delhi with their little ones.
Moreover, if you are looking to sharpen the academics as well as extracurricular skills of your kids, then visit PiggyRide today. The platform offers an extensive list of options for you and your little ones to choose from. With online quizzes in different categories and free workshops every week, kids will get the opportunity to excel in their academic life in no time.