What Is It Like to Go to Summer Camp for Kids & Teens?
Summer – the season when kids can have fun and explore the world around them. Summers have already knocked, and I am sure that kids are excited to explore new games, skills and have fun in summer camps.
Summer camp for kids & teens helps them to meet new people, interact, communicate and learn new things. It is one of the best ways to keep kids occupied in a better way that helps them to upgrade their learning during the summer holidays. In summer camps, kids experience a new environment and add a new lifelong skill to their list. If we talk about what age is best for kids for enrolling kids in summer camps, I will say 5 years onwards, because that is a stage where kids are highly energetic and develop their minds.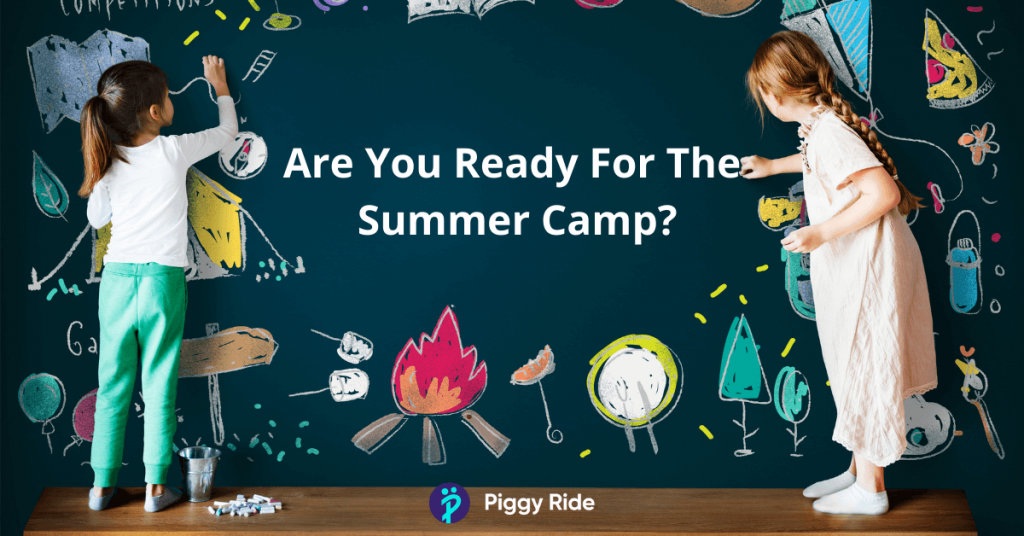 Let me take around to the Top 10 Benefits of Summer Camp for Kids & teens in my special summer themed blogs. Here we go-
1. Fun Factor.
Holiday and having fun are what makes kids excited about summer camp. Most camp activities centre like sports-based summer camps help children to remain high on energy and adds a lifelong skill to them
2. Develops New Interests.
Summer camp helps kids to develop new skills and interests in a specific niche. For example, if your kid is yet to decide which camp to join, enrol them in one -Say Cricket, and watch them developing interest for the same after a few sessions.
3. Improves Self Confidence.
Summer camp helps kids to bring the best out of themselves hence makes them more confident. It also makes them to take their small decisions etc themselves. They carry an invisible tag of being their own heroes.
4. Making New Friends.
Summer camp for kids help them to interact, communicate, play with different people and hence they make more friends. This is a good way for making them social and put an end to shyness if any.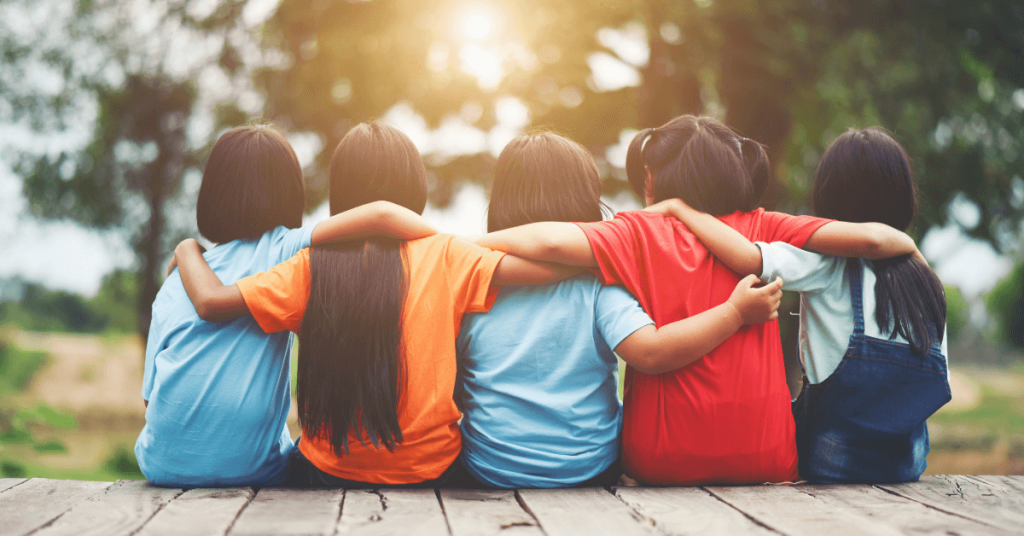 5. Enhances Growth.
More they explore a new thing in summer camp, the more they are tended to grow both physically and mentally. When they are put out of their comfort zone, it enhances their growth by learning how to compromise, adjust and adapt to different scenarios.
6. Making Life-long Memories.
I still remember my childhood trekking camps and the fun that I used to have back then, not only it developed my stamina but also gave me life-long memories with my friends & coaches.
7. Builds All-Around Resilience.
New friends, confidence, independence, sense of being a better version of all things contribute to the development of kids as they make strides from being a kid to a strong, considerate, competent adult.
8. Teaches Teamwork.
No matter what your kid's interests are, whether it be sports or swimming, a summer camp program will engage them in activities that require teamwork for sure. Teamwork trait helps them to grow as much better individuals in life.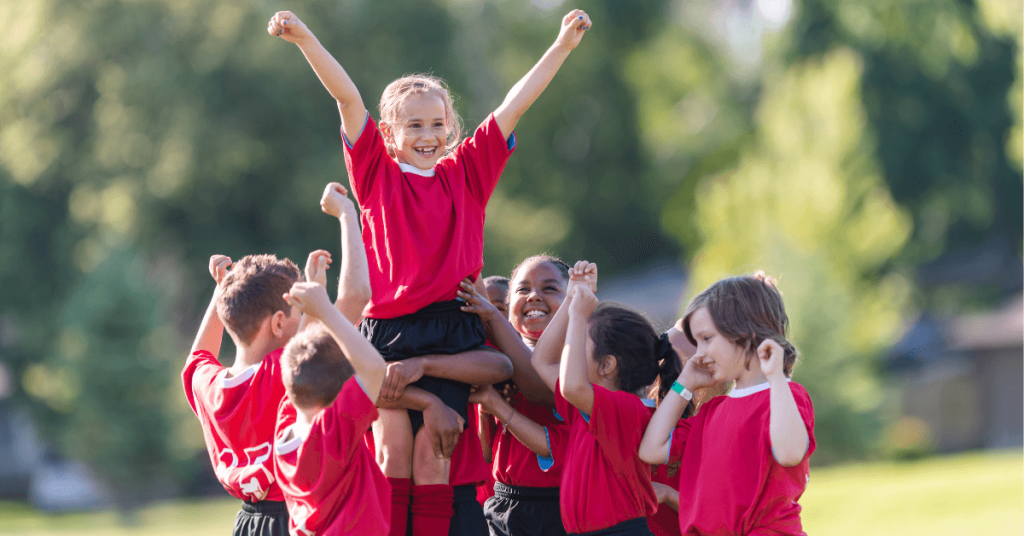 9. Supports Healthy Lifestyle.
The Summer camp program encourages kids to have good healthy diet and physical work-outs that makes a good healthy lifestyle approach for kids. All kids will have the opportunity to participate in physical activity, no matter what summer camp they choose for themselves.
10. Give Parents Small Breaks.
Undoubtedly, we love our kids, but small breaks from time to time from kids helps parents to relax, and also they can check out with their own hobbies at the same time.
Take Away:
Summer camps come are of different types, the two main streams being day camp and night camp. We at PiggyRide offer Day Camps which are available both weekdays & weekends. At day camp, children attend camp during the morning and then return home for the rest of the day.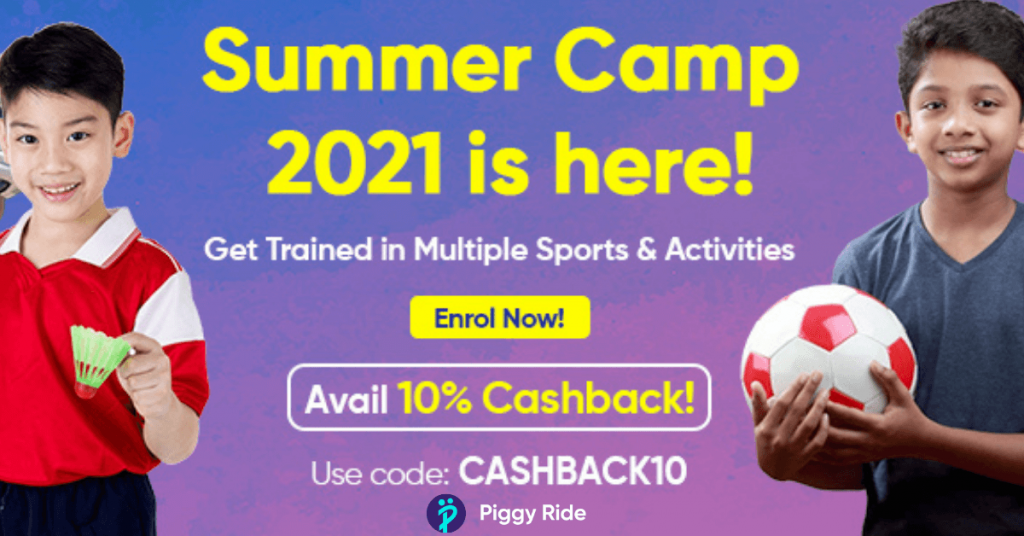 All the sessions for different camps will be conducted by certified trainers/coaches of top academies. As of now PiggyRide is all set with a plethora of offline summer camps which include swimming and other sports coaching/summer camps such as cricket, tennis, badminton, basketball, volleyball, table tennis, and much more. Reach out today to know more!