Do you want to enhance your kids' online learning experience? For some students, transitioning from traditional schooling to online learning is a challenging experience that might make them feel anxious, out of place, uneasy, and overwhelmed in class. In this article, you'll learn about the essential requirements for students during online classes to provide them with a stress-free and smooth learning experience.
Initially, online learning was merely a stopgap solution till the world healed itself; nevertheless, online classes are here to stay for the foreseeable future, and new students should make their preparations and adjustments accordingly. Many parents feel that e-learning can never match up with conventional learning. Are you also one of those parents who feel the same? Though it may not be as effective as traditional learning, online learning can offer a convenient alternative to conventional education and make learning a productive and fun experience.
That's why online classes require essential approaches and requirements. If you want your children to enjoy online learning, start by considering the following factors.
9 Vital Essentials for Students During Online Classes
1. Laptop & A High-Speed Internet Connection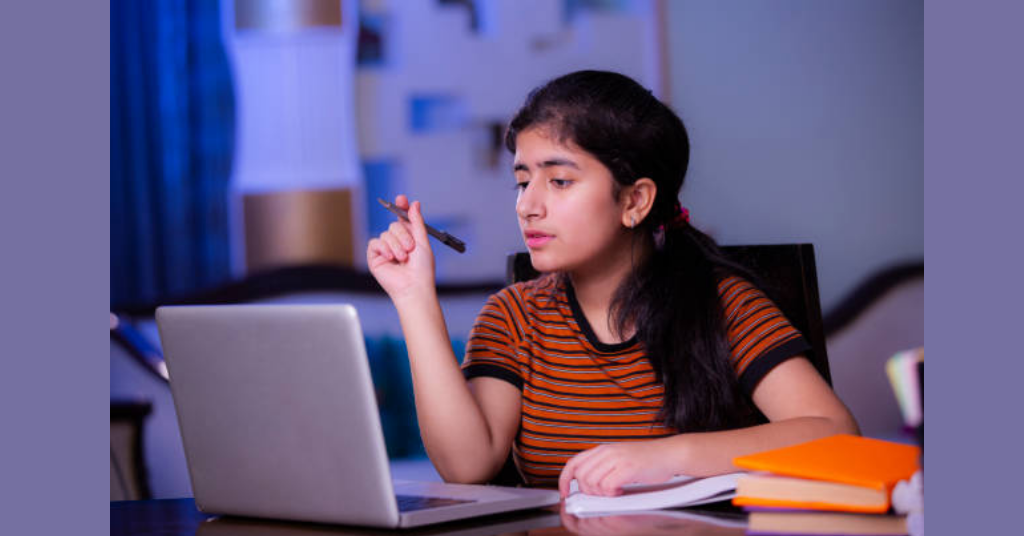 A laptop and a fast internet connection are two of the most essential requirements for students. A good internet connection and using a good laptop are the cornerstones of preparing a youngster for online classes. So, kids need to take their exams, give presentations, participate actively during the entire year virtually, and it will be only possible through good internet connectivity. If students experience connectivity challenges during online tutoring, they may become worried and lack understanding of the concepts. They will also be unable to perform well in tests and actively participate in class, leading to a lack of confidence.
2. A Good Quality Headphones
Headphones are the second essential requirement for students. High-quality headphones make sure of the two-way conversation between a tutor and the students. These headphones should have a noise-canceling feature to ensure that the tutor can have a clear conversation without any disturbance. Students need to hear their tutor clearly so that they can follow the instructions and engage in the discussion. So, to gain a better comprehension of what is being taught and reinforced during classes, children should be able to hear clearly.

3. A Separate Learning Space for Online Classes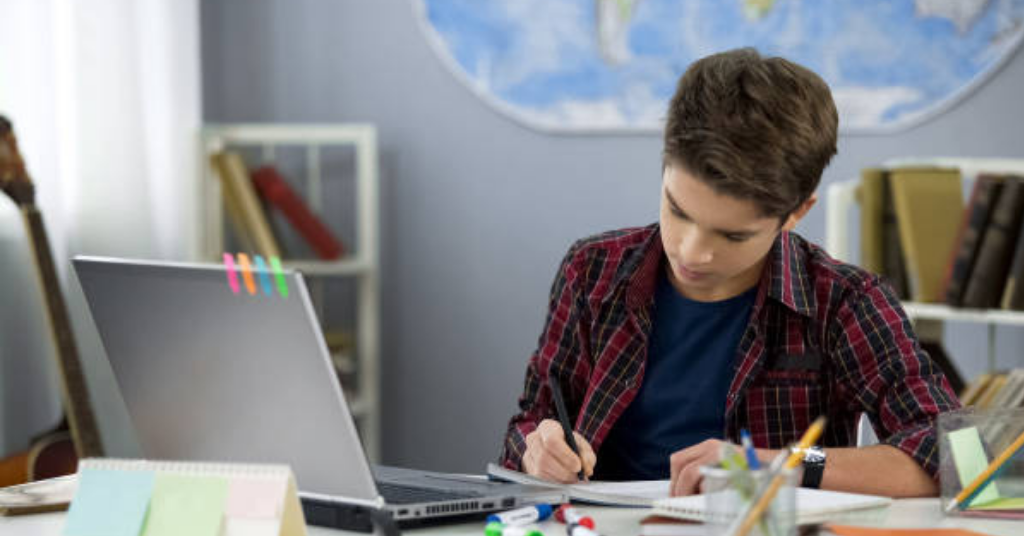 Many students and parents relate online classes to comfort. Though, comfort leads to low learning efficiency. Working in bed during online lessons is not a good idea, and preparing a separate workspace for your tasks will enhance a child's learning capacity. According to the studies, working in bed jeopardizes your goal of developing a healthy connection with sleep. As a result, if students study in bed, it will lead to a lack of productivity and energy. The energy in a bedroom is dull and associated with sleep and relaxation, whereas a separate workspace should be bright and motivating. It should only be associated with hustling and working. Allow your children to adorn the study environment with motivational quotations and plants. Such things will bring them motivating spirits.

4. A Pinboard, Sticky Notes, & Calendar
It is one of the prerequisites and essential requirements for students during online classes. Offline learning was more flexible than online learning in terms of providing dates for exams, presentations, and other essential information. Teachers provided printed notices, or kids jot them down in their planners. Although students in online classes are verbally reminded of important reminders, there is a probability that some students might forget about tests, presentation dates, or other announcements. As a result, such students can make short notes and mark significant events on a calendar to increase their productivity.

5. Nutritional Diet & Keep Sipping Water
A nutritional diet and keeping your bodies hydrated throughout the day will boost energy and productivity. It is an essential requirement for students to thrive during online classes. You can prepare food for your children that contain proteins, healthy fats, carbohydrates, vitamins, and minerals to keep their energies intact during studies. If students skip meals or don't keep their bodies well-hydrated, they often feel lethargic and lack focus. Just like how kids used to carry their tiffins in school, you can provide them with nutritional boxes and keep a water bottle near their table.

6. Keep Notebooks For Preparing Notes
Making notes is the essential and best technique to remember information in your mind. During online classes, students should develop the practice of taking notes. Therefore you should ensure that your kids are passionate enough in preparing notes for future exams or assignments. For example, students should jot down the key points from the lectures, course materials, and even topics from the textbooks. They should prepare notes that include the questions that will be asked during exams. Your kids must be familiar with some preparation routines that will help them maximize their learning potential.

7. Make Proper Schedules For Studies
Do you remember the times when you used to get up early and prepare breakfast and lunch for your kids? You should still follow the monotonous schedules during online classes too. Transitioning to virtual lessons does not imply that you should be oblivious to your children's conventional routines. Don't let them keep sleeping till it's time to join their online class, and keep an eye on them to ensure that your kids follow the school schedules.

8. Invest In Portable Study Lamps
Make certain that a student's study space has adequate illumination and is not gloomy. Dark rooms are not conducive to concentration. A good lighting source will make students feel comfortable and able to focus during online classes. Adequate lighting for students is an essential requirement. Also, you can invest in portable study lamps to provide your kid with an effective learning experience.
9. Enroll In Therapeutic Extracurricular Activities
One of the best essential requirements and techniques for students to help them feel relaxed and calm is to enroll them in online extracurricular activities. It can help them rejuvenate their spirits and use their creative juices productively. Let them explore their passions and build a new skill-set along with academics. You can enroll in online painting and sketching classes, online dance classes, and more.

Final Words
Transition and evolving require a little more effort, and it's challenging. The World has shifted to online classes, and to ensure that students must have an effective learning experience, they must adopt such essential requirements to maximize their learning potential. These preparations and essential requirements for students during online classes will help them feel more comfortable.
Also, PiggyRide is an e-learning platform that provides online classes for kids, and our professional and certified tutors make sure to provide the best education to students while ensuring the above-mentioned requirements and specific needs of students. Explore our classes and get started with the right environment!